9:09 a.m. on August 15, 2013 (EDT)
Peter1955

1,379 reviewer rep
1,339 forum posts
The David Thompson Highway provides access to the centre of the Canadian Rocky Mountain Parks, but because it's far from the large cities of Calgary or Edmonton or Calgary, it's often overlooked. 
Unlike the main corridors to the mountains, it's largely unpopulated, with large areas of wilderness and few tourists. Great scenery, though.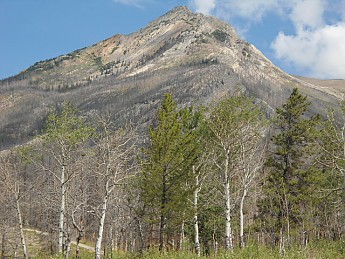 Forest fire terrain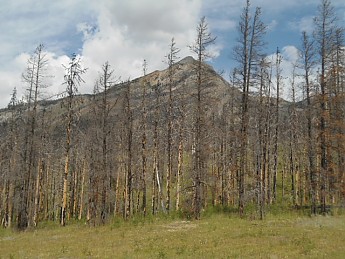 Roadside pond
Crescent Falls on the Ram River
North Saskatchewan River where it turns into Abraham Lake. White water where the current is fast enough to suspend the glacial silt, and blue where it starts to drop out.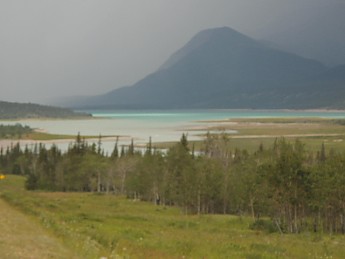 Mt. Michener, across Abraham Lake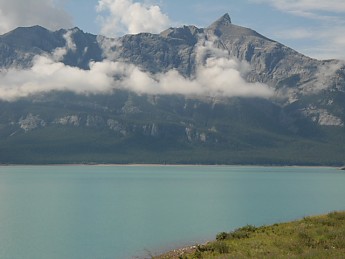 Abraham Lake, 30 miles long,  was created when the North Saskatchewan River valley was flooded to make a reservoir for a power dam.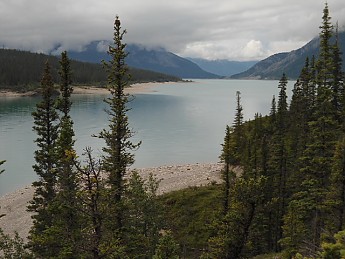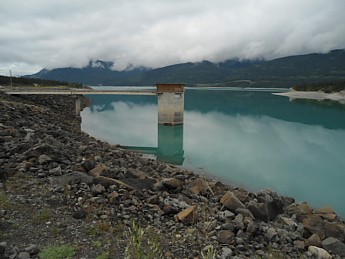 The result was the displacing of the local Stoney Nakoda band. Now squeezed into a smaller reserve, a copper teepee with a plaque is the only reminder that they once owned the whole valley.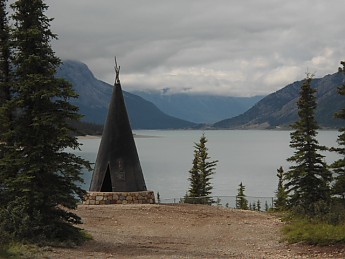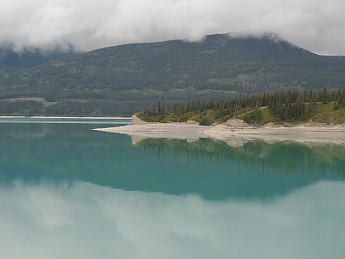 Coal beds exposed by the river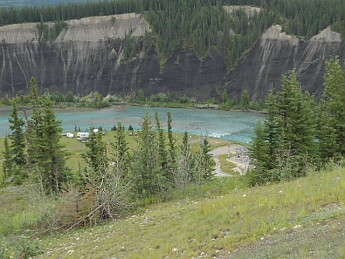 Golden-mantled Ground Squirrel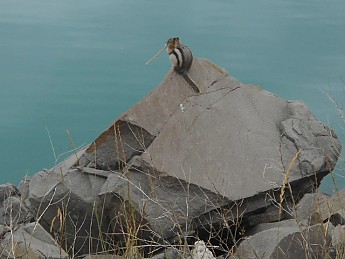 Whitetail Deer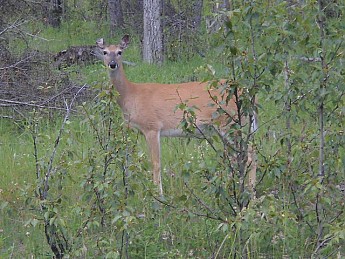 Wild horses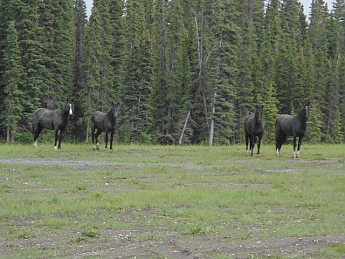 Nordegg: Mostly abandoned, an old mining town.
If you're headed this way, consider avoiding the tourist routes to get to the Rockies. Head to Red Deer, then Rocky Mountain House, then keep going up the David Thompson. You'll still get to the National Parks, but the drive will be a lot more interesting!