9:57 a.m. on February 16, 2014 (EST)
TJ1984

1,994 reviewer rep
475 forum posts
Location: Brecon Beacons National Park, Wales, UK, Monday Feb 10th, 2014. Main points of interest are the twin peaks of Pen-Y-Fan (2907 feet) and Corn-Du (2864 feet) as well as the smaller but fairly picturesque Cribyn (2608 feet).
Although I hike the Brecon Beacons national park in Wales quite frequently, both because I think its a wonderful place, and also because its reasonably easy for me to get to without a car, its a particular pleasure to be able to do so in some snow.
Earlier this week I caught a particularly snowy, sleety, windy day which would keep most people at home, and it did as you can see my foot prints are the only ones!.... but I am Canadian, so a little of the white stuff doesnt scare me!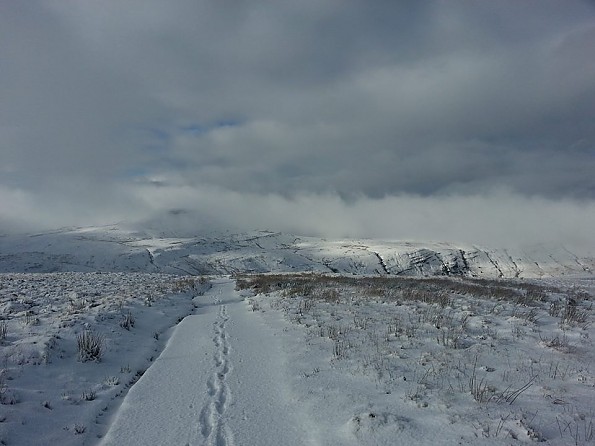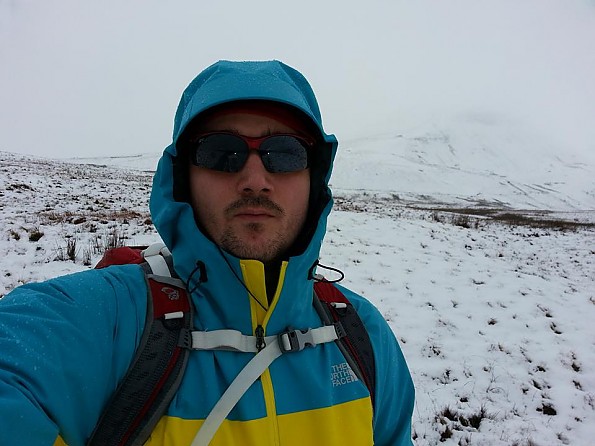 This was also the first day out for my new TNF pro shell, which is fantastic, I will post a review after a few more outings.

Also this was my fifth hike to the summits of Pen-Y-Fan (2907 feet) and Corn-Du (2864 feet) in the past year so I know all of the routes very well. Otherwise I would not recommend going up there in 0 visibility as you do walk along a cliff edge with around 1000 foot drop to the left.
The snow got particularly deep and the visibility became non existent near the summit of the first peak (Corn Du, 2864). The final scramble to the top was quite fun though!
I stayed at the top for about 1 hour waiting for a bit of clearing to try and get some dramatic photos with my DSLR, alas no luck. Still a great day out!
As a reference, on a clear day, this is what the main peaks look like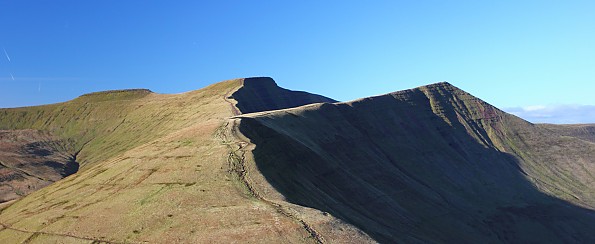 If anyone ever finds their way to this side of the pond, I highly recommend an outing in the Brecon Beacons. It doesnt have the big rocky peaks of Snowdonia to the north, but it is a wonderful area with some nice little mountains, and the potential for intense (120 km/h winds!) weather can make it quite interesting.