1:02 p.m. on July 3, 2014 (EDT)
LoneStranger

TOP 10 REVIEWER
REVIEW CORPS
6,871 reviewer rep
1,276 forum posts
Short version follows but you can find the long version with more pics and words here: http://lesstraveledby.net/adventures/grafton-loop-west-june-2014/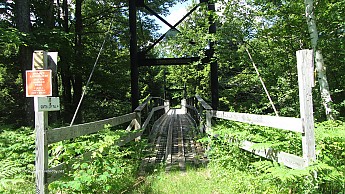 I did the first part of this trail as an overnighter last Fall during the color season.  The green everywhere along with the sunshine made for a very different feel from last year's dark and wet trip.
It was pretty, but pretty steep too heh.  That pile of rocks is the trail.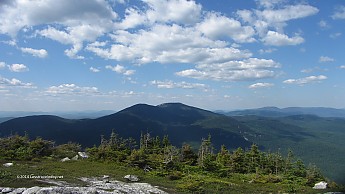 Sunday River Whitecap summit facing north towards the Baldpates.  Amazing day up top with views in all directions.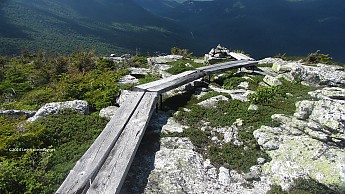 Some of the work the AMC has done to protect the delicate flora on the summit.  It all seems to blend into the environment while doing its job keeping people from trampling the whole place.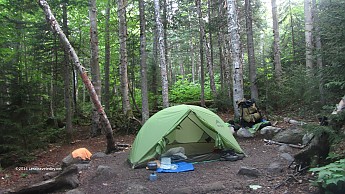 My Hubba away from home nestled among the birches and pines of the Slide campsite.  This is early the next morning while packing up but at least I remembered to get a shot of the camp before I took down the tent for a change.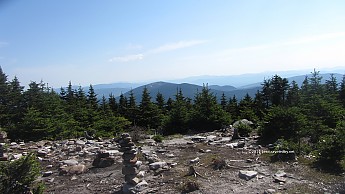 A quick shot from the summit of Old Speck.  The blackflys were swarming so I ran for my life soon after arrival.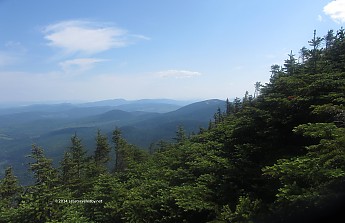 Looking back towards Sunday River Whitecap from Old Speck on the way down.
Short version of the trip:
First day was 10.5 miles to Slide camp with roughly 3300' of climbs 1500' of descent.  The next day was roughly 1550' 3 miles to the top, 2600' down over 4 miles plus a 6 mile road walk back to my bike.  I'd hoped to do the full loop over 3 nights but the descent from Old Speck took forever so I aborted.  I will return with stronger legs and more food to continue my quest to do the whole thing in one shot. Next time I will know how terrible that road walk is so I should be more motivated to keep going at the half way point.  Need to figure out how to get down mountains faster without killing myself too I guess :)