11:15 a.m. on August 14, 2016 (EDT)
lambertiana

0 reviewer rep
448 forum posts
Before my big trips each year I like to do several warmup hikes - I live at 300' above sea level, and I want to get as much conditioning at elevation as possible.  This year, events conspired against even a single overnight trip, but I managed to get in two decent dayhikes.  The first was to Pear Lake.  It is a nice hike of about six miles, maybe a little more, to Pear Lake.  Total elevation gain, including the up and down when crossing Emerald Lake basin, is probably about 2500', and Pear Lake is at 9510'.  I went with one of the scouts in my scout troop, and he loves water, so he had to go in for a swim.  Pear Lake is very popular, and when we got there I saw at least 25-30 people lounging around.  Way too crowded for my taste.  Here is Pear Lake: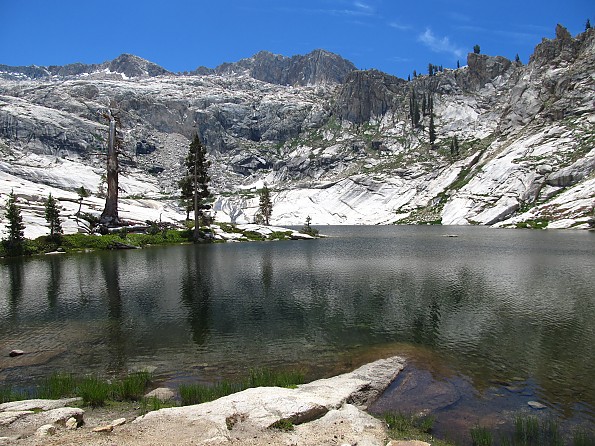 On the way we went through the Emerald Lake basin.  I like Emerald Lake a lot: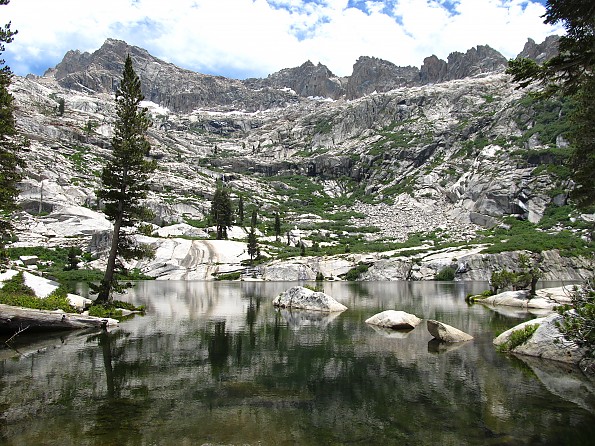 Then, the following week I did a day trip to Franklin Lake out of Mineral King.  Of all the places in the Sierra, Franklin Lake is my home.  I go there often.  It six miles one way, with 2600' gain, the lake is at 10,330'.  I have been on top of every summit around the lake.  Again my scout friend went along, with his father.  Both of them went for a swim in Franklin Lake.  Here's the lake: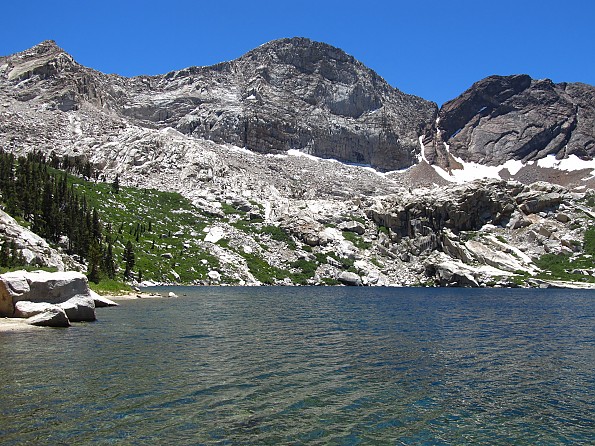 One of my favorite views on the trail to Franklin is this one of Mt Vandever: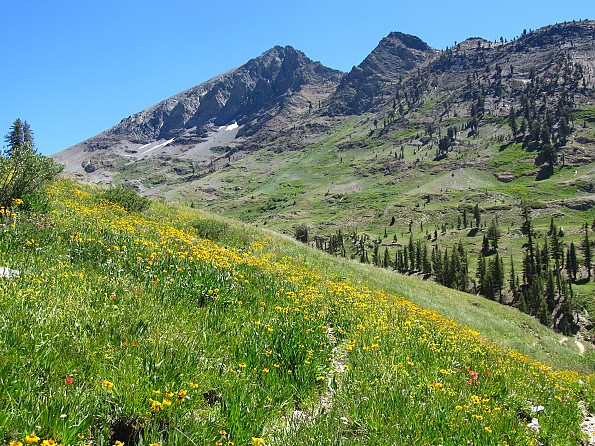 The following week I started my nine day trip...and I could have used more warmup hikes.