GaryPalmer
238 reviewer rep | 5,434 forum posts
11:37 a.m. on August 22, 2017 (EDT)
I didn't buy any solar glasses, but I made a pin hole viewer.
My viewer is made from our lawn patio table. It has a 3 inch hole in the center for a umbrella. I covered it with a sheet of aluminum foil, put a pin hole in it and where the shadow is of the table I laced a sheet of white paper to view the eclipse on.
These are my results;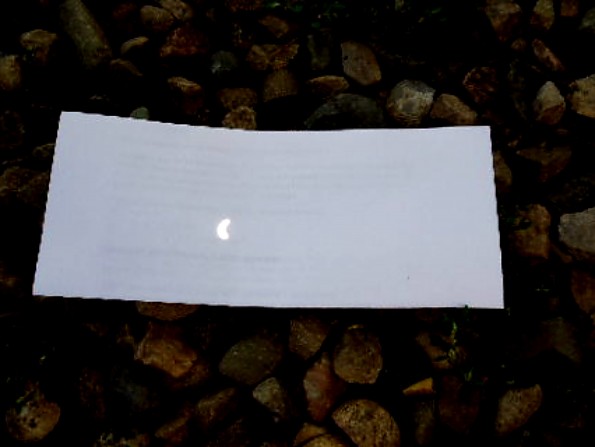 During the final part of what could be seen from Durango CO, far from the eclipse edge shadow line.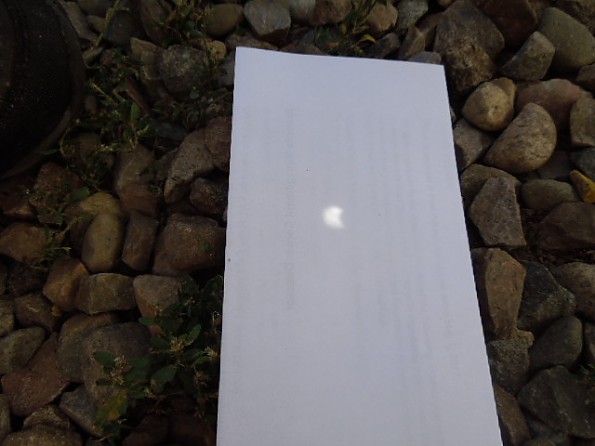 Here the eclipse is just starting.
How did ya'll view it?