soleful2001
1,351 reviewer rep | 157 forum posts
6:30 p.m. on September 29, 2017 (EDT)
On September 25 a friend and I set out to hike the Black Mountain Crest Trail from Bowlens Creek to Mt Mitchell State Park Campground.  I guess the keyword for this particular foray would have to be "underestimate"!
This trail starts of with a long steep grade up to the ridge.  Then it gets rough and rocky with a considerable amount of scrambling.  
The views along Bowlens Creek and up on the Crest are exceptional.  
Early on there is a bridge where the timbers have rotted and it is a little sketchy.  My friend Stanley is negotiating the bridge across Bowlens Creek.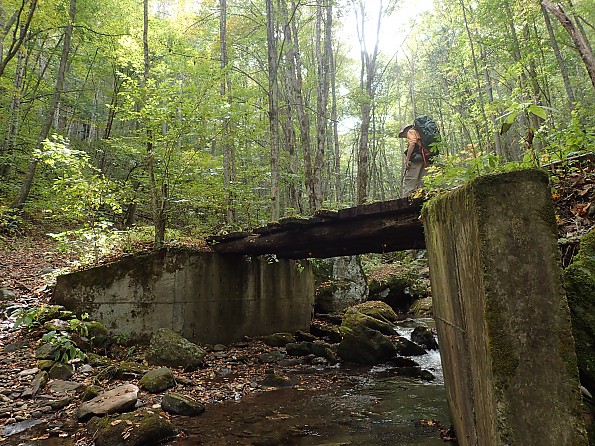 This is what it looks like on top. I wish my yard looked like this!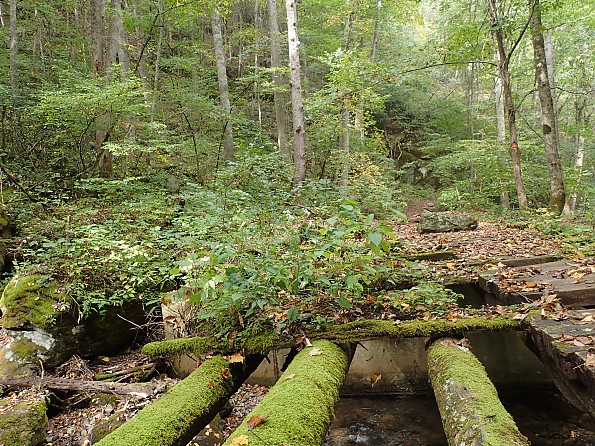 As I mentioned earlier, the trail is steep.  The profile looks like this.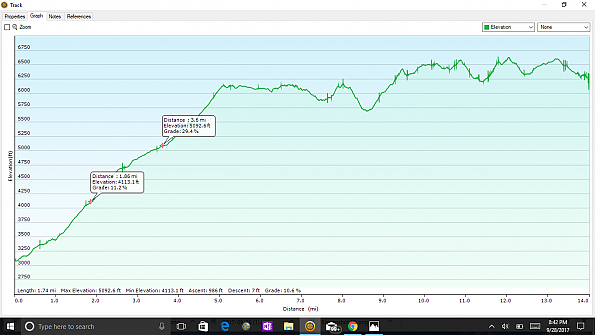 Bowlens Creek is quite scenic.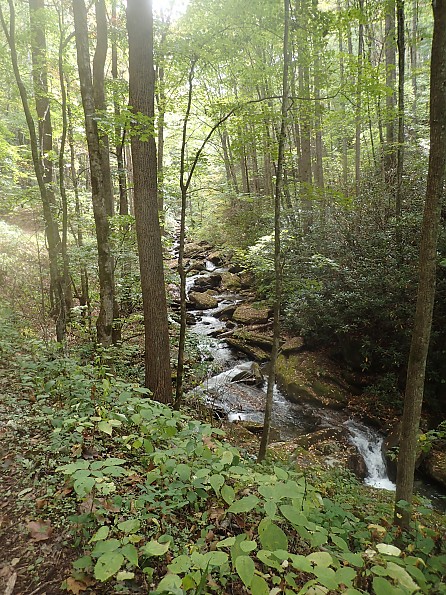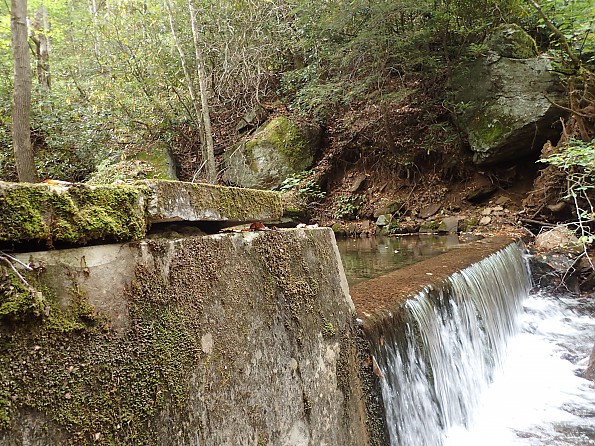 As we got higher, we passed a few excellent springs.  The water is coming out of the ground right on the side of the hill.  Very clear, very cool, and just in time.  
On the way up we encountered this interesting tree.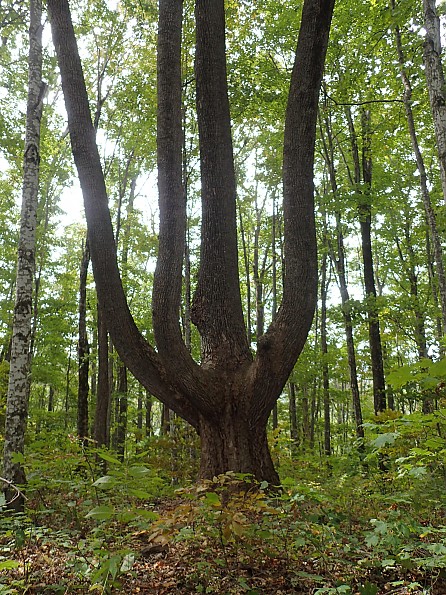 Once you get on top you might think you have it whipped, but then there is the scrambling.  That is what slowed us down considerably.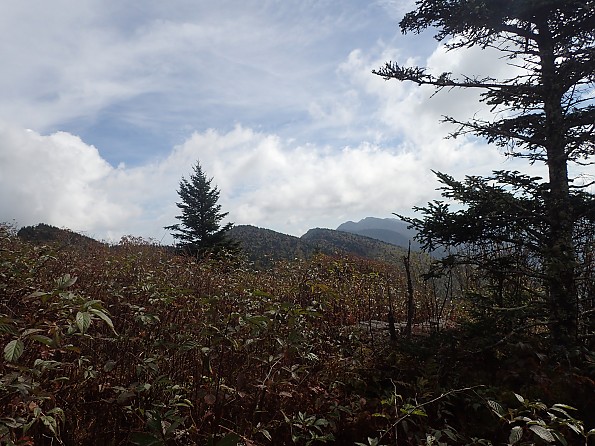 Watch out, there is frequent bear activity up here!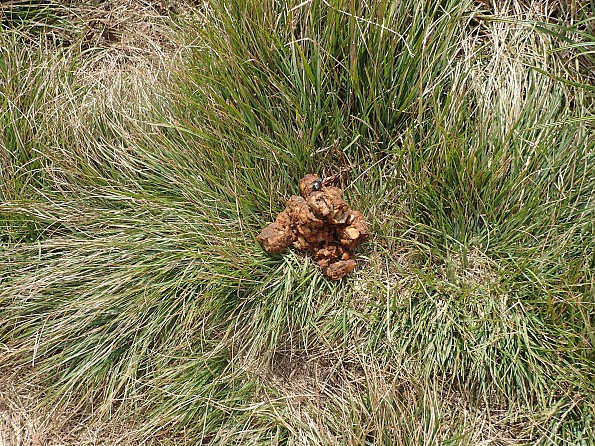 The views are spectacular.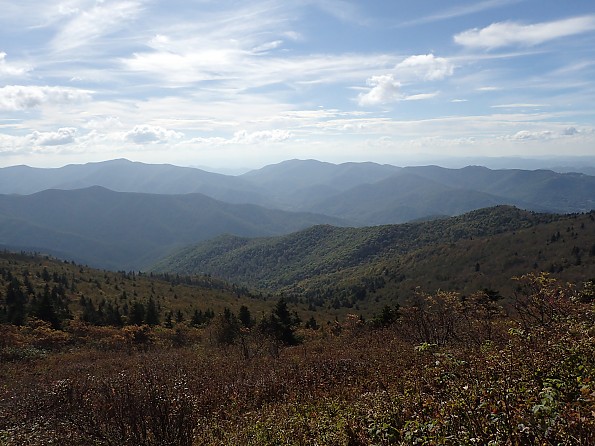 The trail runs close to the ridge and sometimes actually on it.  At over 6000' elevation this means you have great views.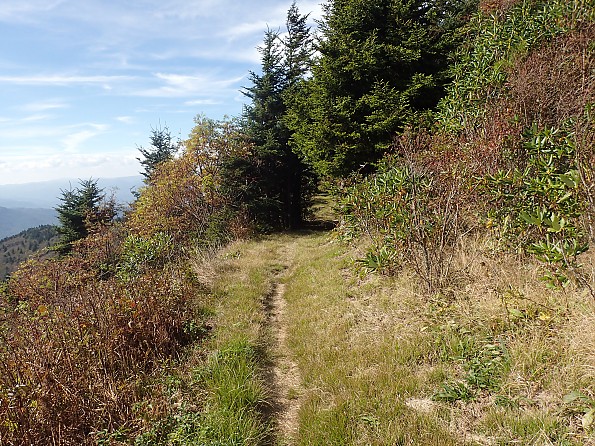 There are some exposed ridges like this.  It's a good idea to pay attention here.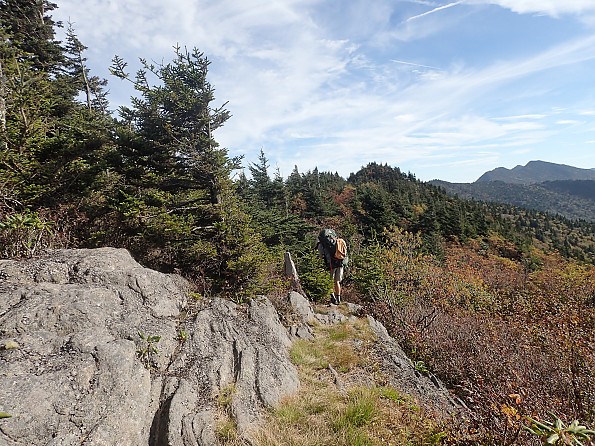 It is obvious here that the hiker needs to pay attention to where they are walking!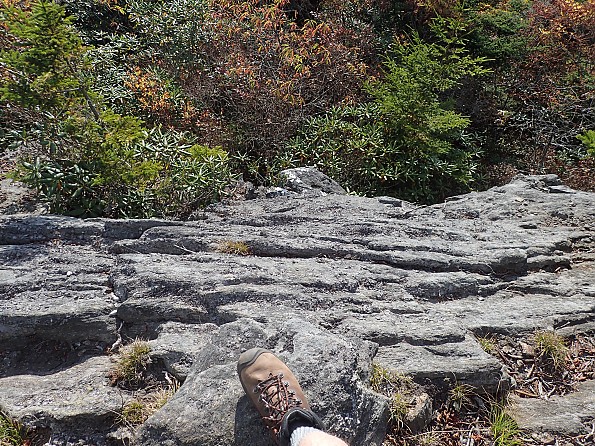 Up here, small things are interesting too.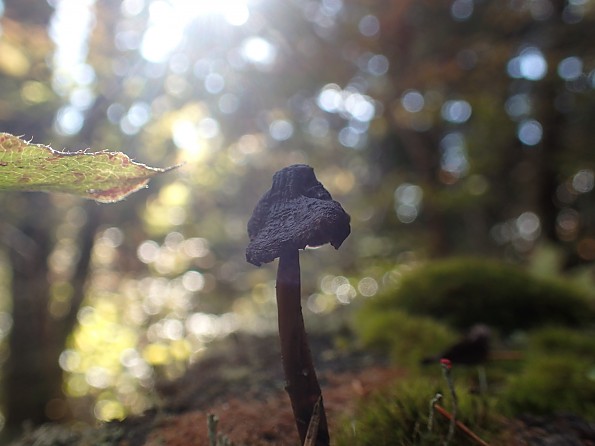 Big views up here, everywhere!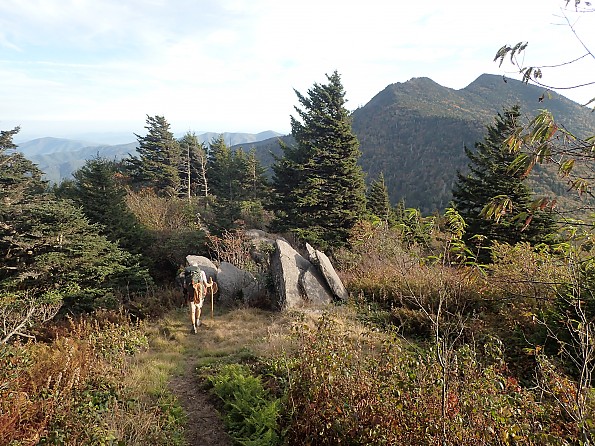 Watch out!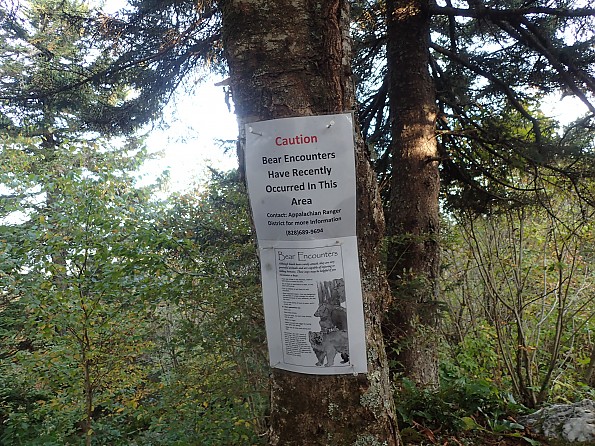 Getting late and we are still on the Crest.  Should have started earlier.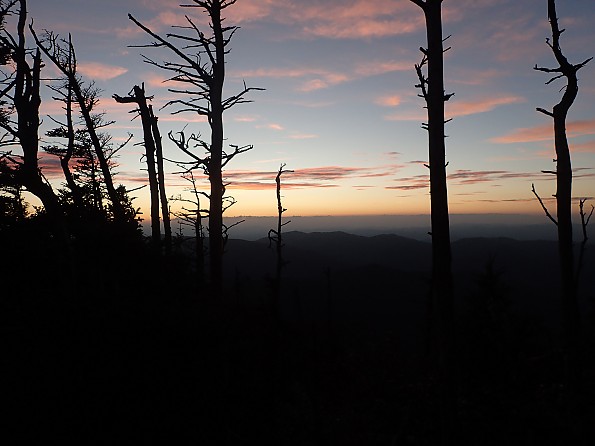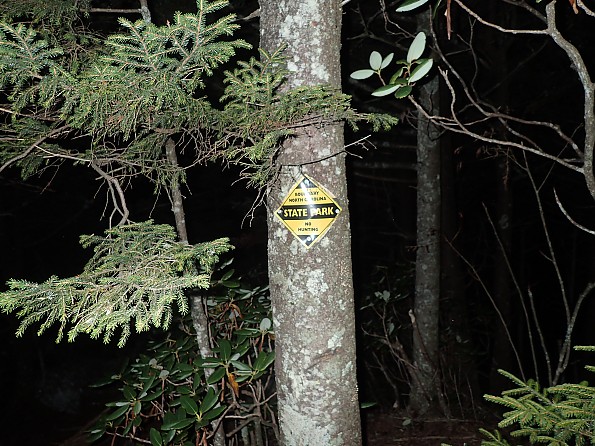 Thinking we are on the "home stretch" this comes up!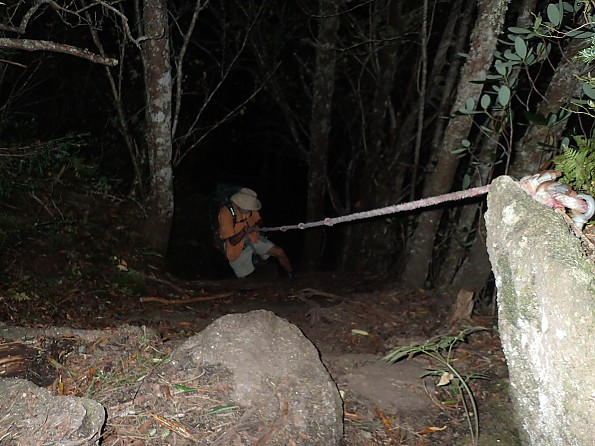 Up on Big Tom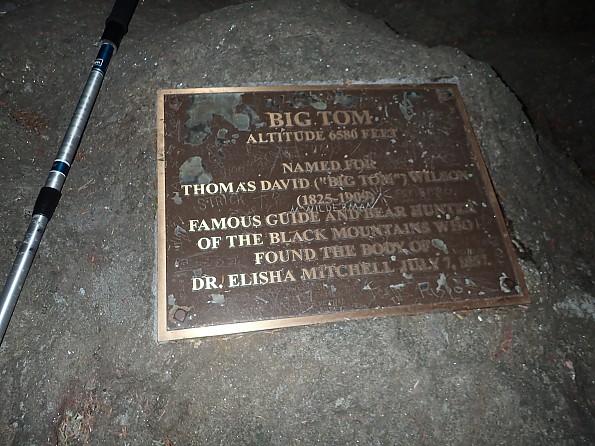 Finally in the park!  From here it is about another 1.5 miles to the campground. By the way this is highest campground east of the Mississippi.