10:06 p.m. on February 3, 2018 (EST)
Phil Smith

1,310 reviewer rep
429 forum posts
Wednesday, I think, I asked my friend Chad if he wanted to hike a mountain on Saturday. The original plan was Pleasant Mountain in Bridgton, Maine, but then I decided I wanted to do something a little more challenging than 2006' w/1500-ish feet elevation gain over 1.8-2.7 miles. So yesterday when he told me yes, I said I was planning to do Kearsarge North instead, with about 2550' gain over 3 miles. 
Chad had a bad dump on his mountain bike back in early November, breaking a collarbone and suffering a concussion along with some other soft-tissue injuries, so this would be his first hike in 3 months. He felt every foot of elevation! It was somewhat of a role reversal from a year ago, when I was the one who had to stop to catch my breath all the time LOL. 
So, we met at 730 this morning and took my Jeep to the trailhead, arriving around 9. Temps at the trailhead were maybe 5F, with no wind to speak of. We knew that wouldn't be the case at the summit, so we dressed to minimize sweating and kept a moderate pace of a little over 1mph. Both of us were wearing spikes, and I brought my new Grivel crampons since I was wearing my Asolo Alta Via GV mountaineering boots. For Chad I brought Hillsound Trail Pro Mini crampons, just in case the ice was too hard for spikes. 
Just a few random pics from the summit. Until maybe 1/2 hour from the summit, we had a bluebird sky like you only see in winter. Then the clouds started moving in and the wind picked up. Summit temp was also about 5F, with winds at least 20mph. We stayed up there maybe 1/2 hour, taking pics and going up in the old fire tower for a snack and to avoid the strengthening wind. 
Mt Washington with clouds blowing in.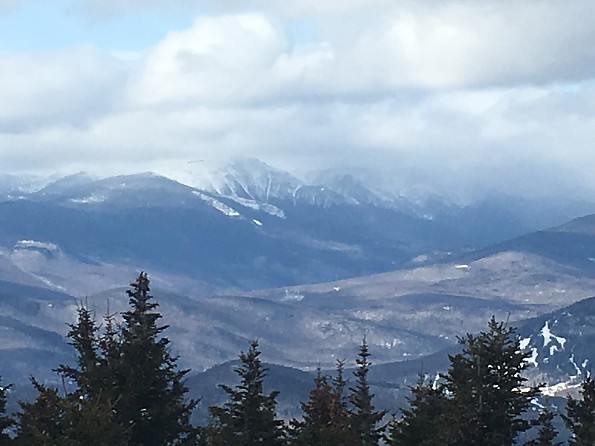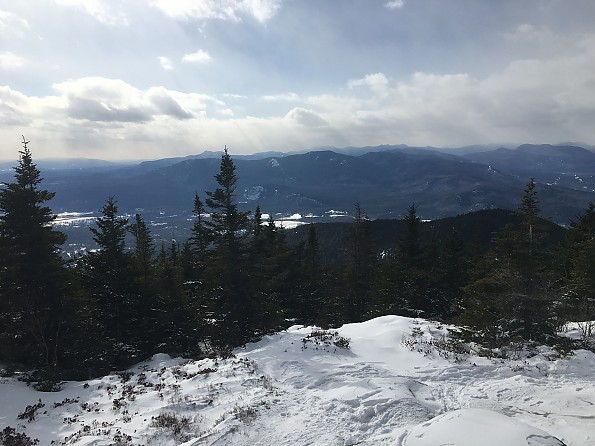 Tripyramids.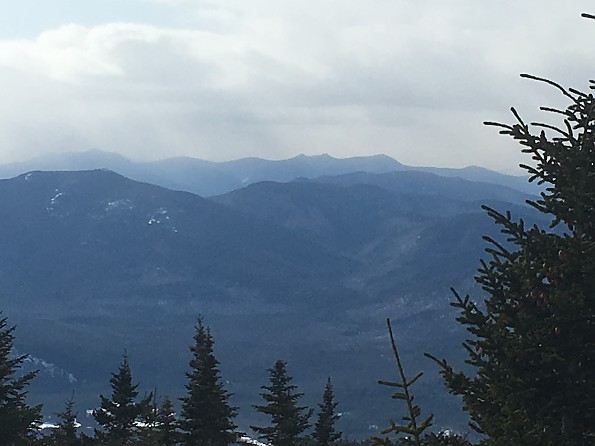 Chocorua, my favorite mountain.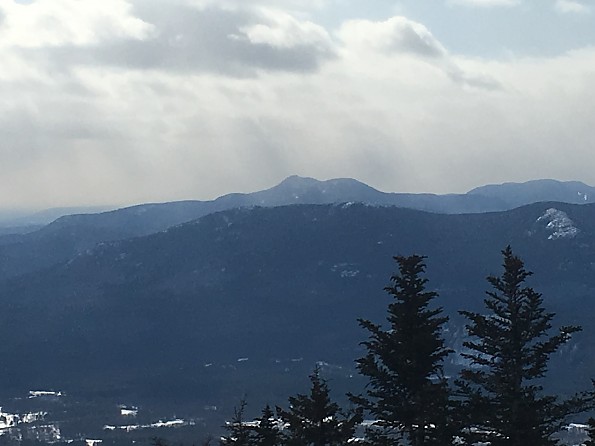 More random pics. We saw more people than I expected, close to 20 in all I'd estimate.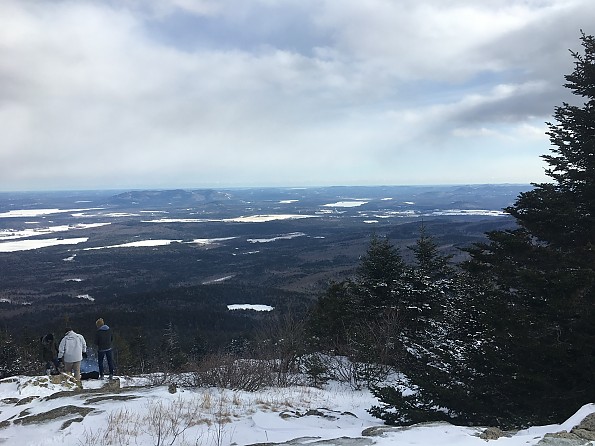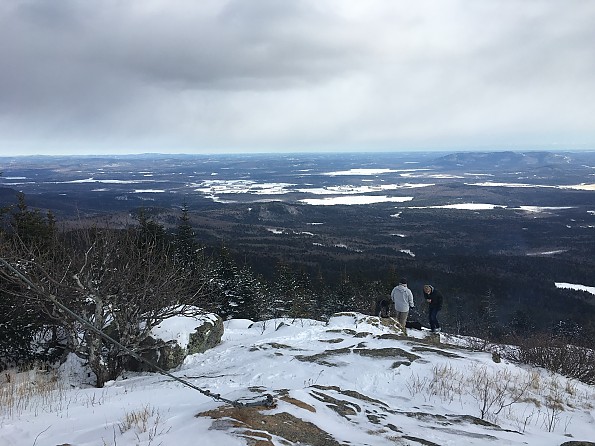 The trip down was much faster, we made it to the trailhead in just about 1:45:00. There were a few hairy spots where our crampons may have been better to use, but we just stomped our spikes securely into the ice and put a little force behind planting our poles. 


All in all it was a great hike; Chad wasn't sure if he'd make it due to short sleep last night and 3 months of enforced inactivity but we reached the summit and he said the view was definitely worth the effort. I really liked my Alta Via GV on their first winter hike and will most likely wear them on all mountain trips this winter. March 10th I'm scheduled for North & South Kinsman, both NH4Ks (my 6th & 7th.) 10 miles and 3900 vertical feet. I'll definitely be taking pics and writing a trip report!