8:46 a.m. on February 20, 2018 (EST)
FlipNC

TOP 25 REVIEWER
REVIEW CORPS
4,360 reviewer rep
1,667 forum posts
It's been a crazy end and beginning of the year for life (moving cities), work deadlines, etc so I haven't managed any full trip reports but did keep squeezing in trips here and there.  A quick summary in photos mostly:
December was crazy busy so I mostly put in long day hikes about 30 minutes from the house - Pilot Mountain State Park (NC) - this monadnock (for all you geologists or at least something to google!) rises a couple of thousand feet out of the piedmont hills and is a distinctive feature of our foothills even from a distance: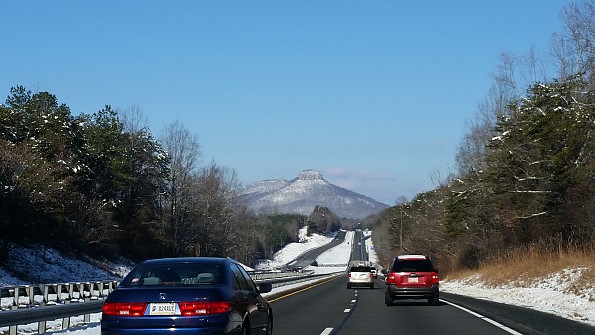 My trips were from pleasant (not too warm in the 50s) down to cold (teens and snow).The big peak below, can't climb it though.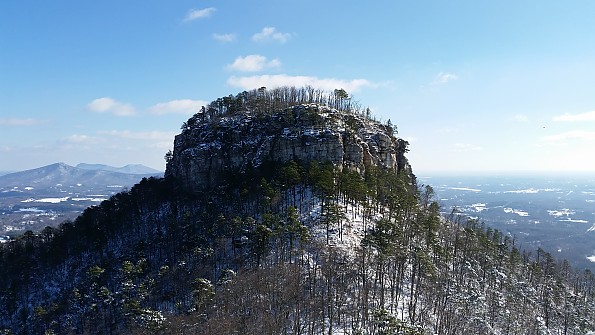 There is some decent climbing elsewhere (based on the number of folks hanging off these rocks in better weather).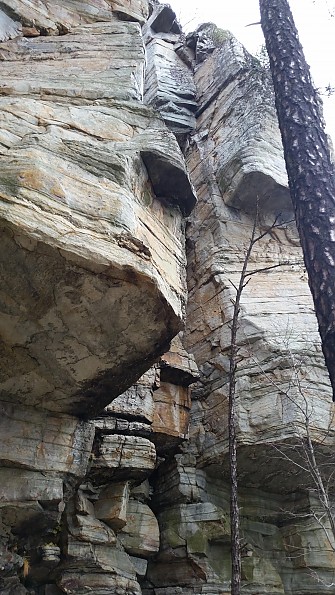 But few folks were out this weekend (10-20 degrees and windy!).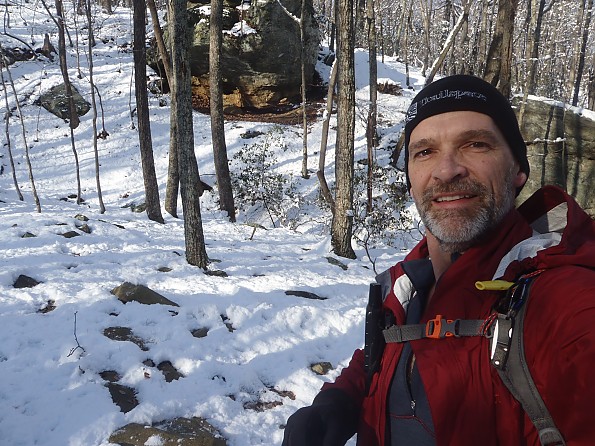 January and February I managed a couple of trips to my new "back yard" of Grayson Highlands/Mount Rogers VA to do some weekend trips in foul weather - testing gear and training/narrowing my kit down for the upcoming trip across Scotland.
First trip I rushed up there with a forecast of 3-6 inches of snowfall.  There was already a decent amount on the ground.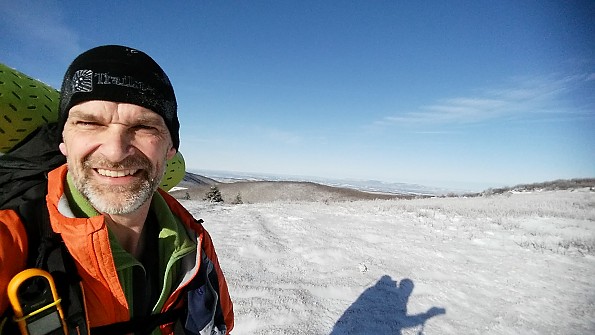 Views were hit and miss as the fog rolled in.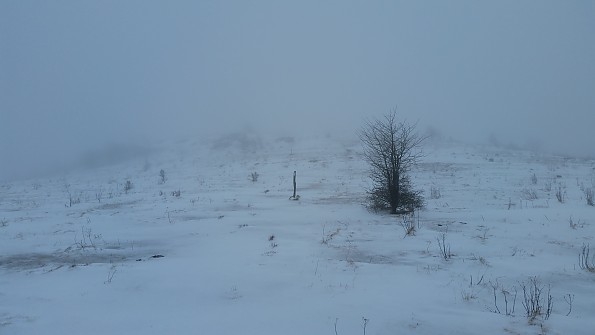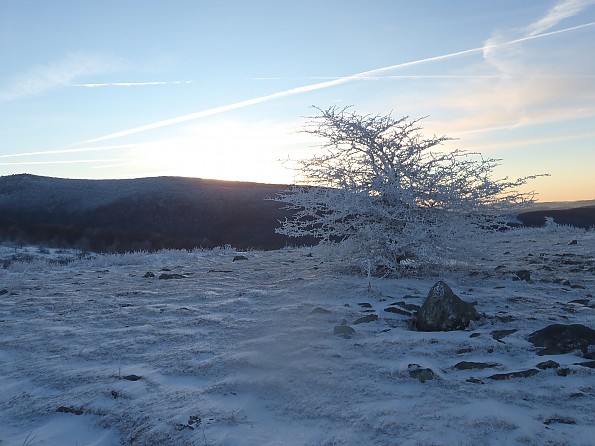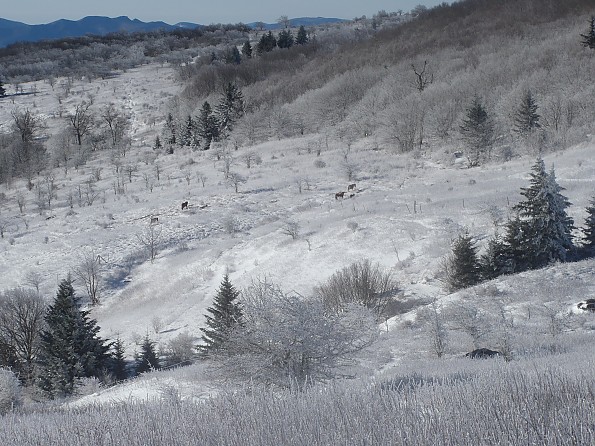 Had a great trip - started out around 10 degrees but actually got warmer.  The snow forecast was off (as usual) so ended up with a foot or so.  Some before and after shots of the highland ponies...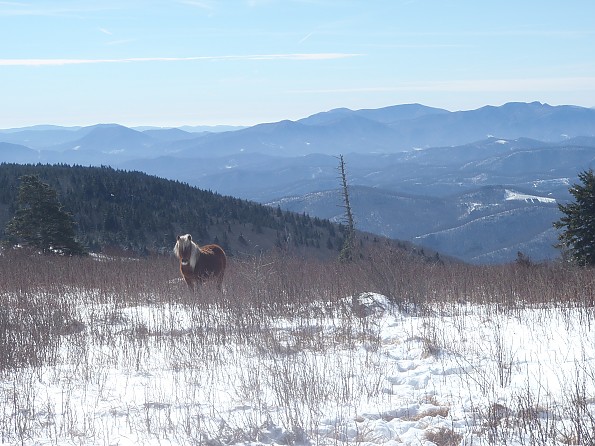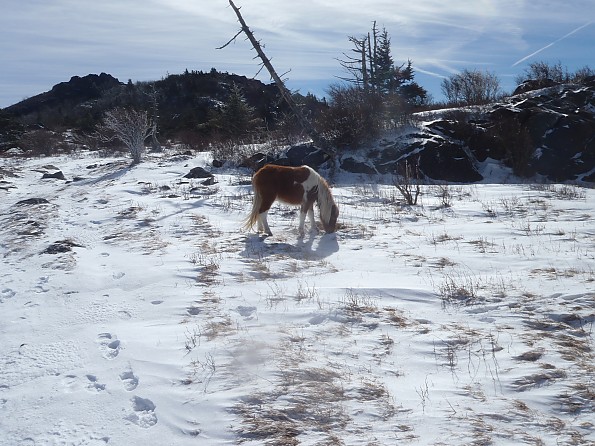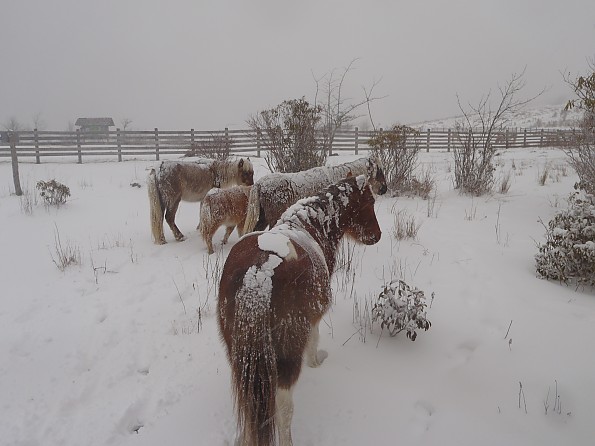 And my snow storm camp site - found a wind blown clear area to set up and test the Tarptent Stratospire 1 - a foot of powdery snow with gusts up to 40 mph.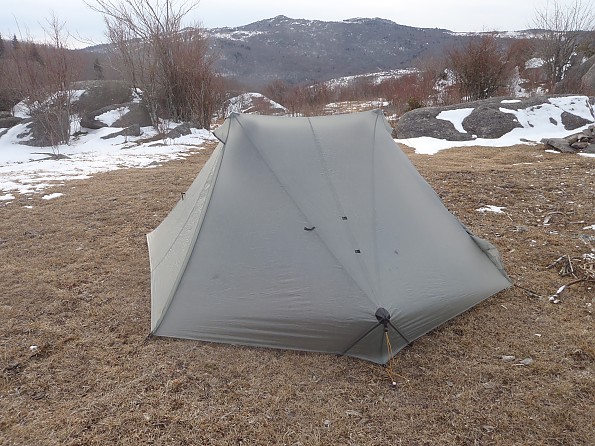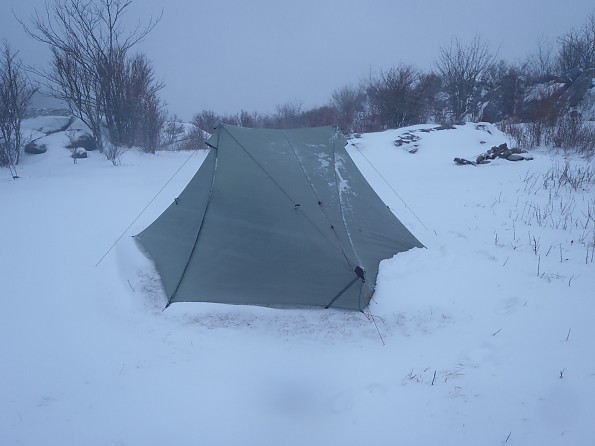 A great test of my gear and the TT.  But Scotland is much more likely to rain, so last weekend I went back out for 2 days of rain, sleet, and wind.

Trail or stream?  Let's say both this weekend as this was a common sight: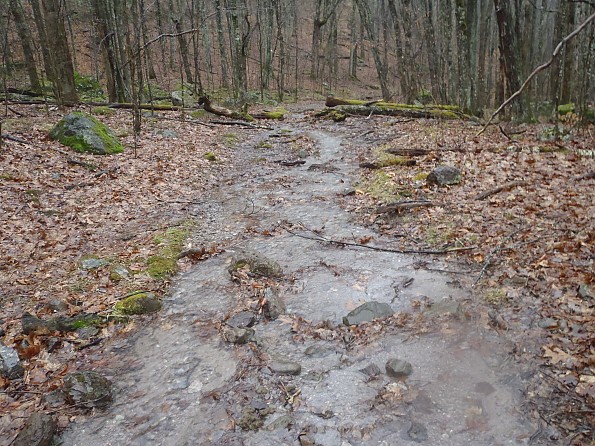 Lots of white-out conditions up top but most of the snow was gone.  There's a Trailspace Cap under there somewhere - works perfect to keep my hood where I want it.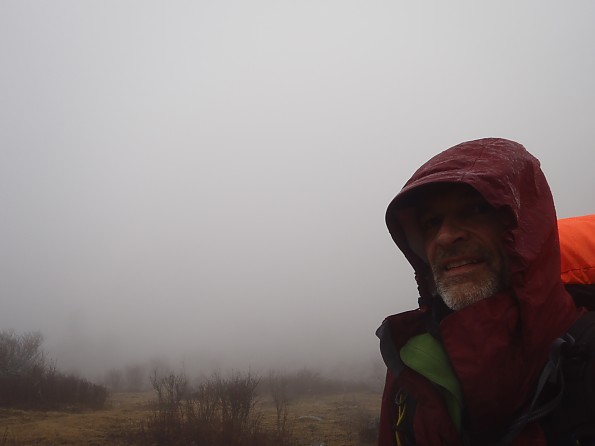 Temps weren't bad - went into the low 20s but the wind sustained around 20 and gusted up to 30 mph.  Lots of ice falling off the trees.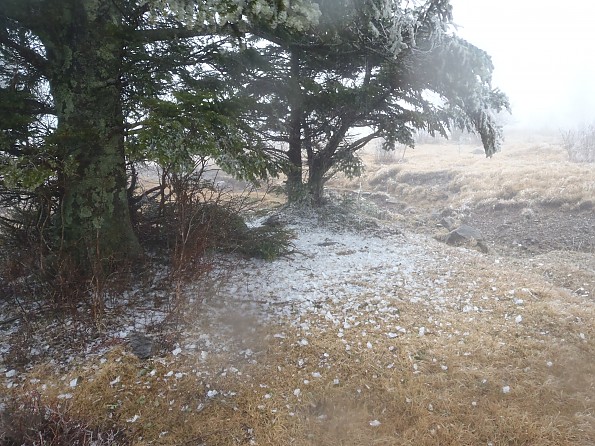 I camped in a pretty open spot the last night - the Stratospire's 2 giant vestibules came in handy as the wind did an about-face in the night so I cooked on one side at dinner and the other in the morning.

After 2 days of rain, Sunday was a nice hike out.  Decided to switch socks as these didn't look that warm or comforting first thing in the morning at about 20 deg F.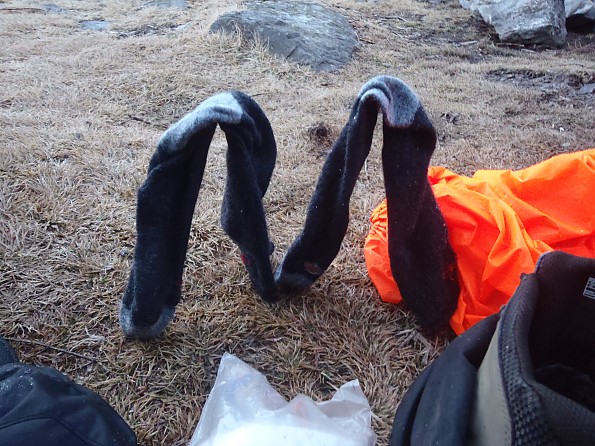 I almost prefer the half-shrouded views...just something about them.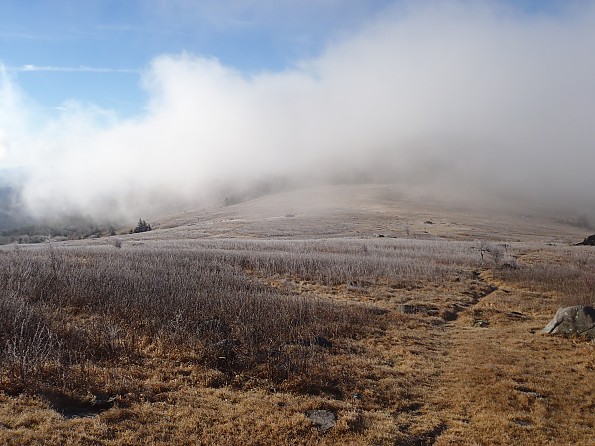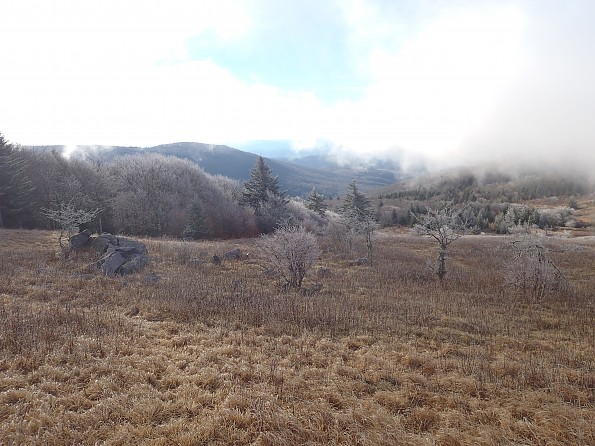 A weekend off the trail coming up (but a trip to a BnB with my wife!) then I'll be back on the trail after finishing up a couple of gear reviews.  Hope you all get some good winter trips in before they are gone - it's unseasonably warm today down here so I hope that wasn't it for winter!