BigRed
REVIEW CORPS
7,508 reviewer rep | 1,294 forum posts
4:06 a.m. on September 29, 2019 (EDT)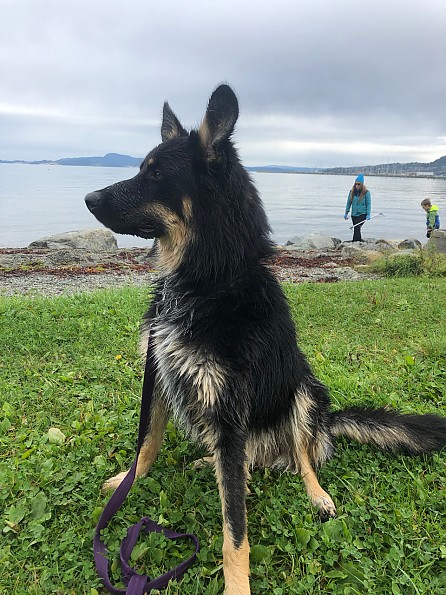 Harley is a 9-month-old German Shepherd-border collie mix, the same blend as our dear departed Ralph, who trotted off this mortal coil over 3 years ago. We adopted Harley three weeks ago today -- had to fly to Bergen and back to pick him up. His previous owner was a single mom who didn't have much time for him, which is why she decided to give him up, so he comes with issues with cars and other dogs. In the latter case, he gets frustrated that he can't approach and greet and ends up putting on a show of aggression. But yesterday a dog and owner came out of the woods as I was playing stick with him off leash. While I panicked, he ran over to the other dog, they gave each other a quick sniff and started playing. No big deal. So we're working on it.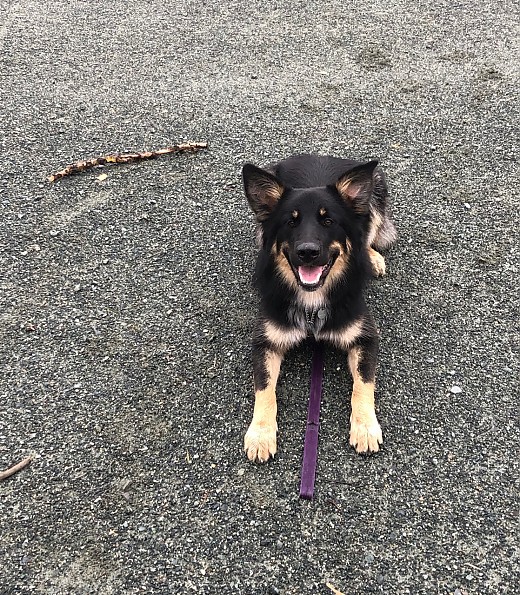 Last weekend we took him on his (probably) first real mountain tours, Inderbergsalen and Jørenvågsalen, a pair of day hikes on  the mountain-islands north of Kristiansund, with an overnight in a self service-hut a few km in on the second hike. I first did the latter peak a few years ago (last part of a mixed trip report), took a rare opportunity to ski neighboring Skarven last winter, and did the whole 20 km / 1500 m Tustna horseshoe travers in 4:40 last June with my daughter, but my wife hasn't spent as much time there and it is both gorgeous and uncrowded, and I hadn't done Inderbergsalen, so it was a good choice.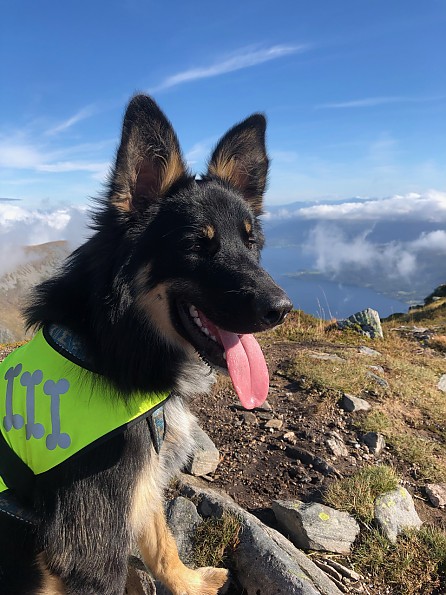 He can pull mightily on the leash when he's excited, which means that I get the priveleg of holding the other end of the leash. he was pretty mellow going up, but pulled like crazy going down, an the trail was mostly steep, rocky, and/or muddy so I was pretty grumpy by the time we got back down on the second hike. I also realized his pulling makes me consume a lot more calories on runs -- I'm down about a kilo, and I don't have much to lose. We're working on it.
Anyway, here are some more photos of dog, wife, and scenery from the hikes.