Bob Bates, American Climbing Pioneer, Died September 13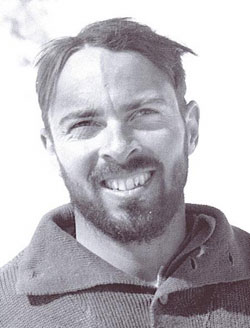 (Courtesy of the American Alpine Club) — Robert Hicks Bates, the Honorary President of the AAC and a pioneer of American climbing in the Yukon and the Himalaya, died on September 13 at age 96.

Bates was one of the "Harvard Five," the outstanding Harvard Mountaineering Club climbers who came of age in the 1930s. (The other four were Adams Carter, Charles Houston, Terris Moore, and Bradford Washburn.) Along with Washburn, Bates made an epic ascent of Mt. Lucania and Mt. Steele in the Yukon in 1935, walking more than 70 miles after their successful climb when the plane that dropped them off could not return. Bates and others made the first ascents of Mt. Walsh, Mt. Alverstone, and Mt. Hubbard, all major peaks in the St. Elias Range.

During World War II, Bates helped develop climbing gear for the U.S. military, part of a revolution in clothing and equipment that spurred major advances in postwar mountaineering. He also orchestrated an Army expedition that made the third ascent of Denali in 1942. Bates was a member of the American expeditions to K2 in both 1938 and 1953. His book K2: The Savage Mountain about the epic retreat from K2 during the '53 expedition, coauthored with Charles Houston, is one of the classics of American climbing literature. He also wrote or edited several other books about his climbs and exploration.

Bob Bates served as president of the AAC from 1959 through 1961, and he has been Honorary President since 1988. The AAC's annual award for outstanding accomplishments by young American climbers (25 and under) is given in his name.

Bates was a much-loved teacher of English at Phillips Exeter Academy in New Hampshire for more than 35 years; he retired in 1976. During leaves from his teaching job in the 1960s, Bates served as the first director of the Peace Corps in Nepal and as assistant director of the Outward Bound School. He lived in Exeter, New Hampshire, and is survived by his wife, Gail Oberlin Bates.

A full obituary is available on the Brewitt Funeral Home site.