I'll Take Drilling Rights for 1.8 Million
Here's an interesting civil disobedience story.
Many spoke out when the Bureau of Land Management (BLM) announced in November an auction to allow oil and gas drilling in some of Utah's most scenic public land, including near Arches and Canyonlands National Parks.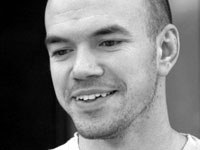 Fed up, University of Utah student Tim DeChristopher attended the controversial auction on December 19, bidding against oil and gas company representatives. He ended up being the winning bid for 13 leases to more than 22,500 acres of prime public land near Moab, for the whopping (or maybe bargain) price of $1.8 million.
But, since the 27-year-old economics major had no intention of actually buying the leases, let alone 1.8 million dollars to do so, the bids were illegal and DeChristopher now faces possible federal felony charges.
So, he's launched a website—www.bidder70.org—to help raise $45,000 by tomorrow, January 9, so he can pay the bond obligation and take ownership of the leases. The total raised was $41,271 as of January 7.

For more info: www.bidder70.org
Via SNEWS: www.snewsnet.com/cgi-bin/snews/13698.html (suscription required)