New Feature: Video Reviews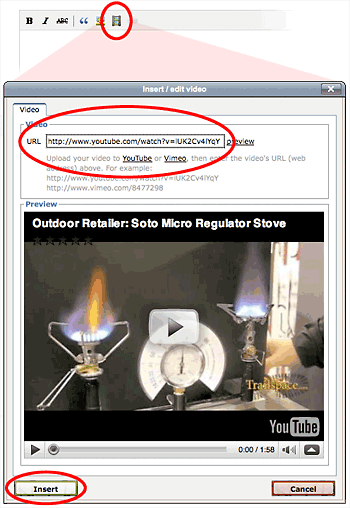 A couple weeks ago we announced the ability for Trailspace members to add images to their gear reviews. Today we're taking it one step further: in addition to images, you can now embed video directly in your Trailspace gear reviews (and forum posts).
If you've created a killer video gear review or want to supplement your written words with a video demonstration, it's simple to share it on Trailspace:
Come back to Trailspace and go to write a review.
Click on the "insert/edit video" button.
Enter your video's URL (as it appears in your browser's address bar) and click "Insert."
Finish writing and posting your review as usual.
Thanks to Gary Ambrosino for prompting us to add this feature. Be sure to check out Gary's first video review.
Then record and post your own video gear review.