Now what? After the big climb/hike/adventure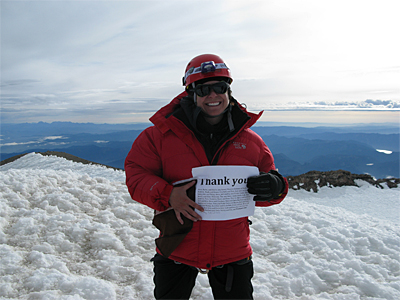 In August, I climbed Mount Rainier. I'd trained for months, the climb was fantastic, the group of women I climbed with was wonderful, the whole experience was a lot of fun. I was so happy I nearly cried walking across the crater to that summit marker (seriously, and I'm no crier).
To top it off, thanks to family and friends I raised more than $6,600 for Big City Mountaineers. Next summer eight under-served urban kids will go on their first weeklong backcountry backpacking or paddling trips thanks to my supporters (thank you, everybody!).
The climb was an all-around success.
This blog is not about that climb though. It's about after the climb. It's about after your goal has been reached (or has passed you by), whether that's completing the thru-hike, the peak bagging list, the long-awaited backpacking trip, or the adventure race.
It's about what comes next.
Even in my post-climb buzz it took me less than two hours after descending to say to my husband, "now what?" I was still eating my celebratory slice of pizza.
Now I know that if I had not summited Rainier after my mental and physical investment, the tone of my "now what?" period would be very different.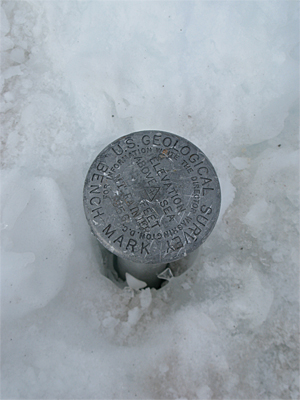 I also realize that such navel gazing is probably a sign of a pretty good life and one for which I'm thankful. There are people with real problems in the world. People asking, will I keep my job? Not, what mountain shall I climb next? Asking, can I pay the rent? Not, what trail should I hike? Asking, will he get better? Not, how many days can I ski this winter?
So, I'm not complaining. I'm just wondering. Now what?
I can, and still do, hike and run most days. I just ran a local 5K. In a few short months I'll be skiing. But my calendar is surprisingly empty in what seems like years.
For me, there's a significant difference between being active and being active and driven in pursuit of a goal, whether that goal is to climb all the peaks on a list, run a certain race or distance, climb a certain mountain, hike a new trail, or hike every trail. I get out even more when it's a priority.
I am Type A through and through, and before the smell-the-flowers folks tell me to just chill out, I'll add, that I don't think that's a bad thing either, or a better thing. It just is.
I like my lists. I like my training logs and plans. I like my goals. And I also really like achieving them.
That doesn't mean I don't enjoy the experience. We all just get out there a little differently.
Hike your own hike, right? Climb your own climb.
I started this blog thinking I'd offer or solicit some advice or tips from others in their own "now what?" period. But I don't think that's necessary.
Motivations are internal. Whatever gets you out there and to the peaks and places that give you meaning is what matters.
I have many ideas flitting through my head for my next big adventure. One hasn't settled yet. But it will.