National Run at Work Day September 17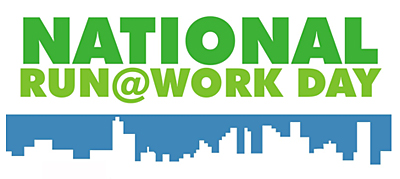 Friday, September 17, is National Run at Work Day. That doesn't mean running away from your demanding boss (unless you're having some sort of crazy office relay race). It means getting out for 35 minutes or more of outside activity.
Instead of going out for lunch during your workday today, try going out for a run, hike, or walk. If you're lucky enough to work near parks and trails, make it a trail run.
I know most of you are already active types, but consider this: 64 percent of U.S. adults are either overweight (33%) or obese (31%). A little bit of regular, daily activity can make a big difference.
Encourage your co-workers to get outside for some outdoor activity before, during, or after work. They'll be better, smarter, happier, healthier employees for it. It's a win-win for everyone.