Sleeping Bag + Arm Chair = Design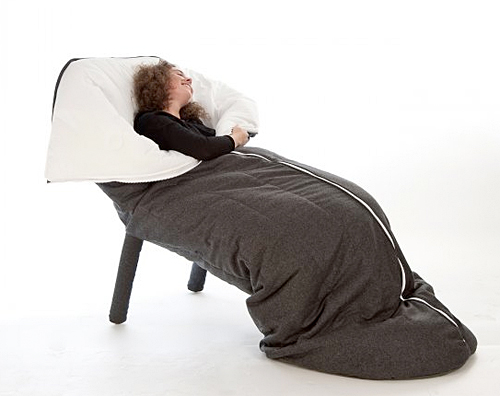 Now you can interior decorate your living room in a meld of Euro-design and comfy-outdoor style with the Cocoon Armchair from Superette of Luxembourg.
The Cocoon is a sleeping bag/chair hybrid that "fulfills maximum snuggling up pleasure" with room for one or two (wink wink).
This chair makes me laugh. But, I admit, if I saw one I would immediately climb inside and zip myself up. So maybe the designers are on to something for the oh-so-niche backpacker/home decorator market.
No word on the price, but if you're in Brussels, check out the red one in Room 41 of the White Hotel.