Outdoor Gear Joy, Preschool Style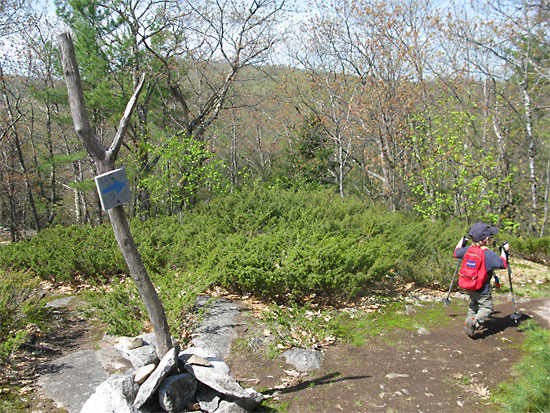 Dithering in your gear selection between stoves? Wondering if the extra ounces in those trekking poles matter? Should you get the 22 liter or the 33 liter day pack? Here's a reminder that outdoor gear joy is relative, and the details sometimes irrelevant.
This morning, when I suggested we go on a hike, my preschooler enthusiastically rushed off on her own to get ready. "I'll get my backpack! I'll get my compass! I'll get my hiking poles!" (There were a lot of exclamation points flying through the air as she provided status updates.)
Her hand-me-down JanSport backpack is now well past its third decade, having come down from me and my older brother. She eagerly selected snacks and packed them inside, and she'd have happily carried more if I'd let her. "I've got my backpack," she announced each time she put it on.
While her older brother has a "real" compass, hers is a cheap one that came in a kids science kit. But she wears it proudly around her neck with her whistle and asks questions about where things are as we walk along looking for acorns and insects on the trail. "The compass will help us find things," she told me. I don't think she understands the concept of North yet.
The hiking poles were her brother's ski poles borrowed and set to their lowest length. For some reason it's way more fun to walk through the woods with poles than without, even when they get in the way. "Let's walk up this rock," she said, trying to walk sideways on a boulder while holding poles and my hand.
No gear junkie would have been impressed by her setup, but she was thrilled and couldn't have been more excited to be walking in the woods under her own power with her own stuff.
Because while the gear can be fun, the real joy is in what you're doing with it.