It's "Don't Fry Day": Shirt, sunscreen, hat required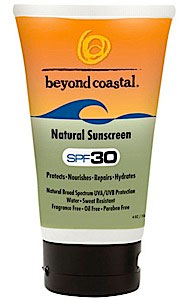 Today, the Friday before Memorial Day, is designated "Don't Fry Day" by the National Council on Skin Cancer Prevention.
Of course sun protection is one of the outdoor 10 Essentials every day. So, whether you're gearing up for a climb, hike, paddle, or trail run — or just hanging outside with friends— the council advises you "Slip! Slop! Slap!...and Wrap."
That is, slip on a shirt (and other appropriate clothes, please), slop on sunscreen of SPF 15 or higher, slap on a hat, and wrap on some sunglasses.
Here are some more sun safety tips from the Environmental Protection Agency:
Do Not Burn
Sunburns significantly increase one's lifetime risk of developing skin cancer, especially for children.
Generously Apply Sunscreen
Generously apply sunscreen: about one ounce to cover all exposed skin 20 minutes before going outside. Sunscreen should have a Sun Protection Factor (SPF) of at least 15 and provide protection from both ultraviolet A (UVA) and ultraviolet B (UVB) rays. Reapply every two hours, even on cloudy days, and after swimming or sweating.
Wear Protective Clothing
Wear protective clothing, such as a long-sleeved shirt, pants, a wide-brimmed hat, and sunglasses, when possible.
Seek Shade
Seek shade when possible and remember that the sun's UV rays are strongest between 10 a.m. and 4 p.m.
Use Extra Caution Near Water, Snow, and Sand
Water, snow, and sand reflect the damaging rays of the sun, which can increase your chance of sunburn.
Check the UV Index
The UV Index provides important information to help you plan your outdoor activities in ways that prevent sun overexposure. The UV Index forecast is issued daily by the National Weather Service and EPA. Visit www.epa.gov/sunwise/uvindex.html
Add your voice
to the world's most comprehensive and useful collection of
independent outdoor gear reviews
.
Review Your Gear