9:53 p.m. on April 30, 2010 (EDT)
GaryPalmer

244 reviewer rep
5,239 forum posts
A simple homemade stove can be made of a small soup can. Just take an old fashioned can opener that cuts a triangular hole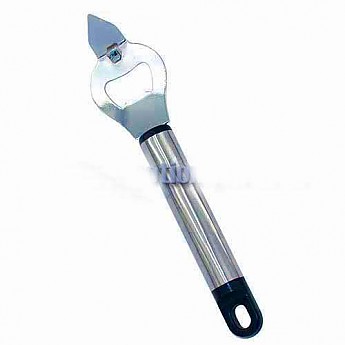 Example...
and recycle a used emptied can that has the lid completely cut off one end. Take the old fashioned can opener and cut 4 openings around the top upper edge of the can and the bottom side edge of the can. See illustration below: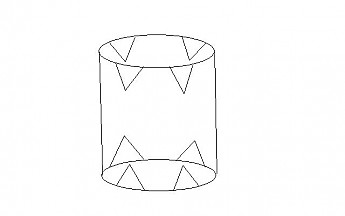 The bottom of the can in the picture above shows the holes all the way around the bottom, even tho the opposite side would not be visable.
Then when you use the stove have easy-light BBQ briquettes with you in a ziploc bag. Place one briquette in the bottom, light it and when its ready place your cook pot on top. The side holes allow air to go in the bottom and escape the underneath side of the cook pot. Without the holes the briquette would go out with out air to breathe. For extra heat or if needed longer place anothe briquette on top the other before it goes out.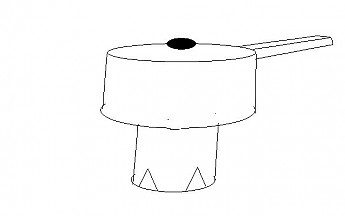 Cookpot on soup can stove (with macaroni cooking inside) :)
You may have to stabilize the stove can with rocks. You can also make the stove from most any size can. I have used the large so called #10 cans that restuarants get food it as a simple woodstove. Just cut more holes around the can for better air distribution.
I have even seen at an old miners camp in the Grand Canyon where they took a old washtub turned upside down, built a fire underneath and with a hole cut out on the tubs original bottom for air as well as another on the side to stock the fire with wood. It was still where it had been used at a camp from perhaps a hundred years before.
I drew the illustrations in Paintbox on my PC. Nice, Huh?