9:16 p.m. on February 21, 2011 (EST)
TonyB

0 reviewer rep
52 forum posts
Some Trailspace members have asked to see some of my MYOG stoves, this is one that I actually use.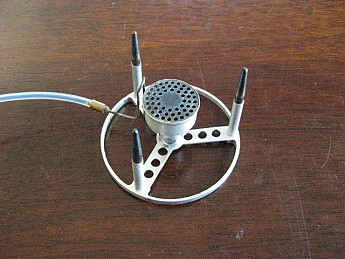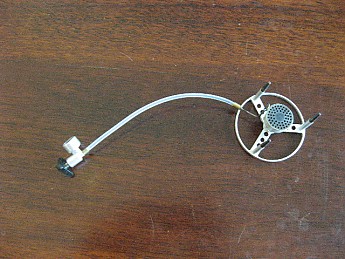 This is a little remote canister stove that I designed and made and use for solo walking, as a remote canister stove it will works in temperatures down to -20C, I call this stove, Super Ultra Ultra Light stove (SUUL).
While I am not going to claim this is the world's lightest remote canister backpacking stove, I am yet to see a lighter stove, especially a backpacking stove that is usable in the field.
When I first developed this stove, its weight was under 10 grams, but I had problems with the pot supports and fuel line and found that I had to beef up these parts to make the stove more reliable.
The stove is made from Aluminium, Titanium and a little bit of Stainless Steel, the total weight of the stove in its basic configuration is 16.8 grams (0.592oz) , in this configuration it uses the standard canisters, I have made an adaptor so I can also use Coleman Max canisters which then brings the weight up to 26.6 grams (0.938 oz). The pot supports are designed to fit under a JetBoil PCS pot.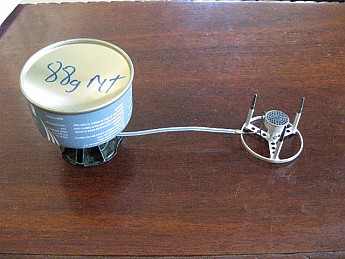 Attached to a  STD lindal valve canister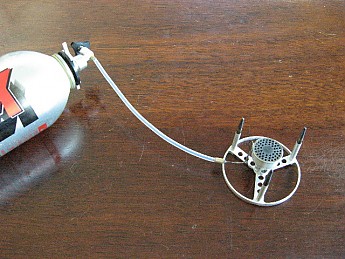 Attached to a Coleman Max canister
I had my SUUL stove CO level tested and the results are very good and the CO levels are low enough that it is suitable to use inside a tent.                       
                                                Avg CO ppm           
Start, low power                                    5.6           
Low/medium power                                4.8           
Medium power                                       5.9           
High power                                            10.4
very high power                                     14.4
Please note; I do not make this stove or any other of my stoves for sale, so please do not ask.
Tony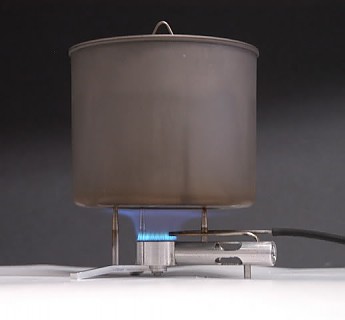 Another one of my designs, a low profile stove.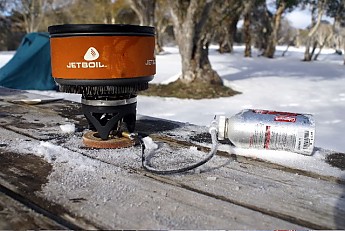 A modified remote canister JetBoil stove.
Tony