5:46 p.m. on September 20, 2011 (EDT)
SuperBambi

0 reviewer rep
9 forum posts
This is an amazing amazing bag...but too warm for my uses. Here are the specs:
Product Description Mountain Hardwear - Universe SL - 600+ Down Sleeping Bag. Rated: 0 F/-18 C. Quantum expansion included.
weight: 3 lb 10 oz/1.6 kg
temp rating: 0 F/-18 C
fill type: Down
shape: Mummy
expansion: Quantum
fill weight: 1 lb 13 oz/822 g
loft: 6.5 in/16.5 cm
inside length: 6 ft 6 in/2 m
shoulder girth: 5 ft 0 in/1.5 m
foot girth: 3 ft 2 in/1 m
stuffed diameter: 7 in/17.8 cm
stuffed length: 1 ft 4 in/40.6 cm
insulation: 600-Fill Down
laminate: Conduit SL
Lifetime Warranty
Buy one bag and it's like having two! Expandable draft tube provides up to 8'' of additional room for warm weather and layering space in colder temperatures, or zip it up to a slimmer cut for more efficiency in cold conditions.

(Quantum Bags all have the Quantum Expander, an ingenious way of adjusting the volume of your sleeping bag to respond to changing conditions.)
***************
I bought it new at retail $345, will sell for $275 plus shipping. It is practically new! Comes with a stuff sack. The extra zipper that expands is so cool I don't know why all bags are not made this way! I will be sad to part with this bag, but it's way more warmth than I need.
Here are pics of actual bag, I'm happy to take and send more...thanks for looking!
Karen
Bag in stuff sack: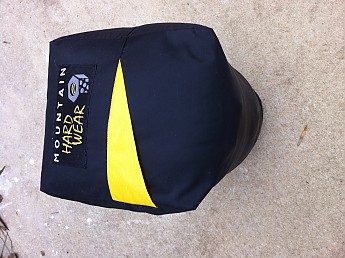 Top view: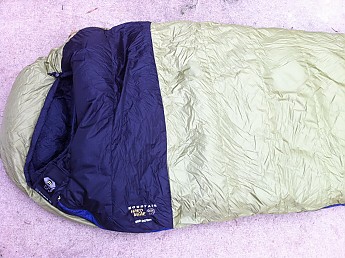 This shows the Quantum zipper feature, both zippers are full-length.