7:15 p.m. on January 1, 2013 (EST)
WOMEN'S WIGGY'S BRAND EXTREME WEATHER HOODED JACKET
Manufacturer:   Wiggy's,  Inc. of Grand Junction, Colorado
NEW - WITH TAGS
-------------------------------------------------------------------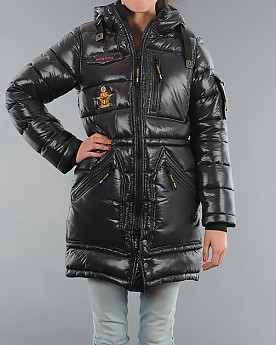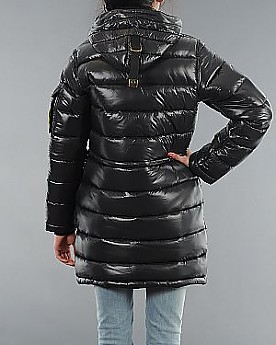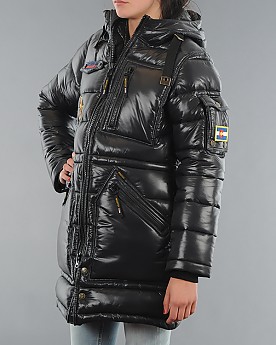 Materials:
-          Shell: 98% Polyamide, 2% Polyuretan
-          Insulation: 100% Polyester, Wiggy's Lamilite Insulation
-          Lining Fabric: 98% Polyamide, 2% Polyuretan
Features:
-         Product Line:    Downtown
-         Style:   Rachel
-         4 Exterior & 1 Interior Pockets
-          Zip Front
-          Hood
-          Hand Quilted
-          Extremely water repellent

-          Inside drawstring at the waist

-          Extra replacement snaps

-          This jacket is a commemorates the WASP (Women AirForce Service Pilots of 1943) women of years past and is military approved extreme weather

Approximate Measurements:
-          Size: Small - 2

-          Chest: 38"
-          Shoulders: 17"
-          Sleeves: 24"
-          Length: 32"

Asking Price:   $150.00   (This jacket retails upwards of $400(+)
Shipping & Handling Price:  $15.00 (Via USPS, Priority Mail)
Payment Type:  PayPal only, please.  No refunds so if you are interested, please send me a note with any questions you may have.
Personal Note:  I am selling my Wiggys jacket to help pay my soldier son's rent.  He just returned from Afghanistan and is based in Colorado until he can return home from serving in the Army.
                                 INFO ABOUT WIGGY'S PRODUCTS
Lamilite is lofty insulation. The more loft surrounding your body, the more difficult it is for your body heat to escape.

Lamilite is lightweight. The lighter the weight of the insulation the lighter the weight of the finished product be it a sleeping bag or garment.

Lamilite is very soft. Put on a Lamilite parka and you will automatically think it is a down filled parka. The same holds true for our sleeping bags. They surround the body much the way a down bag does, filling in or draping closed around the body. This eliminates heat loss from convection. Conductive heat loss is reduced significantly. The fiber used for Lamilite is not densely packed into our products (as will be explained later) therefore, the loss of heat via conduction is minimized.