12:34 p.m. on March 24, 2013 (EDT)
Rick-Pittsburgh

1,711 reviewer rep
3,962 forum posts
As some of you may be aware I have recently experienced a growth spurt in regards to the size of my feet.
Here is a thread on that subject if you are interested(or bored:)
http://www.trailspace.com/forums/gear-selection/topics/141235.html#141235
With that being said I find myself on the search for a new pair of boots to fit my flippers. 
So I am selling my sz 46/US 12 BX last(standard width) Scarpa SL M3s which I love but cannot use. 
The boots are in great shape with quite a bit of life left on the tread as can be seen in the photos below.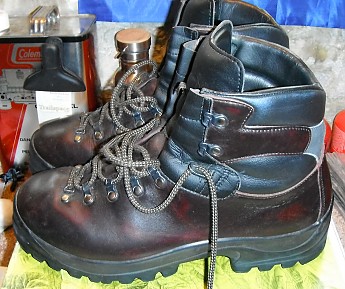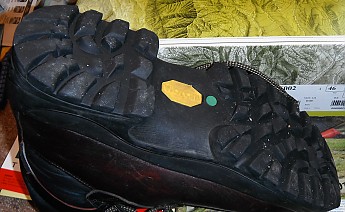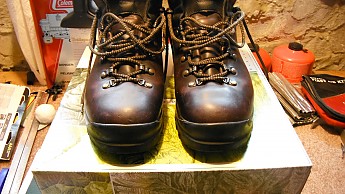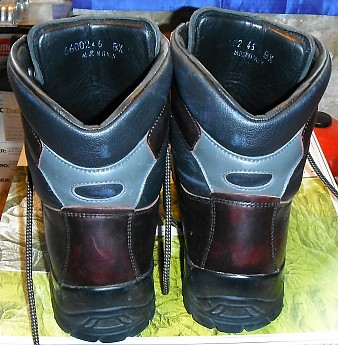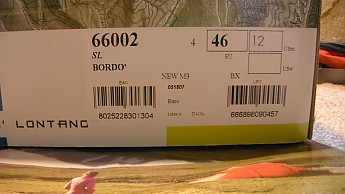 As you can see the boots are in really great shape. They are a 2.8mm full leather, non-goretex, Italian made boot that is capable of handling multiple resoles(Littleway Stitch) which they have many miles to go before they need their first. 
I have treated these boots with Obenauf's Heave Duty LP since the initial purchase. 
There are no defects, gouges, or any issues with these boots whatsoever. I am pretty meticulous with my gear.
They are just a little dusty. The lighter spots in the leather are from crampon use which they will take a C1(Grivel G10, Kahtoola KTS, etc.) 
I am setting the price on these @ $100(usd) firm + ship(you pick how) which I believe is more than fair for a pair of boots that were $250+ new with tons of life left on them.
The boots will come in the original box, with original insoles, and all literature that came with when I originally purchased them.
This boot model is on it's way out the door because Scarpa recently released the SL Activ and this boot in this size is not available on their site other than in the wide version.
If interested please feel to contact me via pm here or post a response on the listing and I will get back to ya.
Happy hiking
-Rick