11:28 a.m. on October 8, 2013 (EDT)
andrew f. (leadbelly2550)

TOP 10 REVIEWER
REVIEW CORPS
5,732 reviewer rep
2,048 forum posts
They are not high tech.  they generally do not have pockets.  sometimes, they are scratchy.  most of them don't have a zippered front or a high collar.  no matter - i still hike in them sometimes, and they will remain an essential part of my arsenal.  they keep you warm even when they are damp; they don't develop odors like synthetic layers eventually do; they can last a really, really long time while still looking great, unless you encounter a hungry moth; and unlike most polartec or similar layers, they much more easily segue from the trail to the fire pit, watering hole, or other post-hike gathering spot.  a few of my favorites:
1.  the norwegian wool sweater.  an LL Bean preppy classic, but much more than that.  This is a heavyweight sweater - 80% wool, 20% rayon.  broad shoulders, stretchy.  The wool is fairly coarse and itchy, so i usually wear a long sleeved shirt under it.  very warm, more water-repellant than most.  Bean recently revived this in a 100% wool version, which i have heard fits differently.  and costs much more.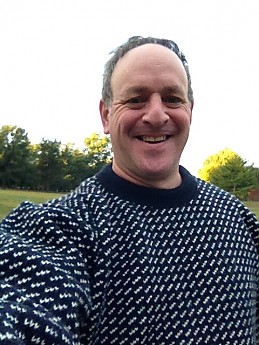 2.  the aran sweater.  also heavy and warm, 100% sheep's wool.  not nearly as itchy as the one above.  stylish patterns.  i have had the same one since i was in high school.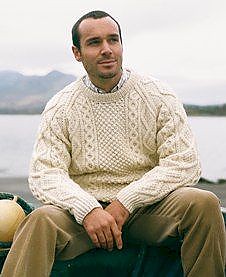 3.  icelandic wool sweater.  i will have to add a photo of mine; my mom knit it for me almost thirty years ago and has mended it a few times since.  moderately itchy, the wool feels lighter and more silky than either of the ones above.  very warm, loosely knit, so it tends to snag on things. 
4.  box store merino and cashmere - ever buy a merino or cashmere sweater for twenty five bucks? ridiculous.  but they are warm, light and super-soft.  not very durable for the outdoors, but very nice as a layer.