8:51 p.m. on April 7, 2013 (EDT)
TJCeeJay

170 reviewer rep
99 forum posts
Ok, I have a couple of favorite camping meals that I've created over the years, and I'd like to share. 
First: Instant Shepherd's Pie. 
Stuff ya need. 
-A lock n Lock container.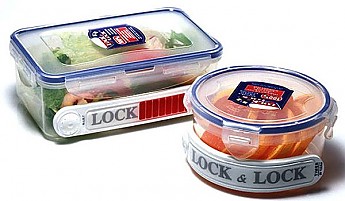 -Some instant smashed potatoes.
-Dehydrated ground beef gravel.
-Freeze dried corn.
To Make: put a layer of gravel on the bottom of the container, add a layer of corn, then the layer of smashed potatoes. Take boiling water and pour into the Lock n Lock while using a knife or spoon handle to poke holes in the potatoes so that the water can get everywhere. Fill with water to ~1/2 inch above the potatoes. Now very quickly get the lid on and lock it down. The sides and top will bulge a bit, but don't be alarmed; it won't explode. ;-) In a few minutes the bulge will disappear and you can open the lid and enjoy some 4 minute Shepherd's Pie. 
Second: Instant Meat Pies.

Stuff ya need.
-At the supermarket, pick up some large premade tart cups or canape cups. (Bread aisle or Baking aisle.) 
-Dehydrated ground beef gravel.
-Shelf stable Bacon.
-Babybel or cheddar cheese singles packs.
-Cookpot.
-A piece of tinfoil folded over and wrinkled up like crazy.
To Make: Take some shelf stable bacon and place 3 or 4 slices across the tops of the tart cups. Press the bacon into the bottom of the cups, making bacon lined tart cups and leaving a couple inches of bacon sticking out the sides. Fill the cups with the beef gravel that you just finished rehydrating, then add some grated Babybel or cheddar onto the beef. Fold the remaining bacon over top of the cheese and beef then add some more grated cheese to the top of the bacon. 
Now, take the tinfoil and push it down to the bottom of your pot, making sure that it's not perfectly flat to the bottom, so that you don't burn your tarts. (Hence, the wrinkles.) Ok, place into the pot however many tart cups will fit, and "bake" on a medium/low flame for 3 or 4 minutes. (Just long enough to melt the cheese, and warm the tarts.)
And there ya have it. Instant Shepherd's Pie and Instant Meat Pies. Hope you try and enjoy!
Cheers!