8:49 p.m. on November 8, 2011 (EST)
Rocklion

0 reviewer rep
155 forum posts
I headed to the Possum Creek section of the Cumberland Trail in Tennessee today for a short day hike and to take in the fall colors. After days of sun, it was partly cloudy and I didn't get the lighting like we've had but any day in the woods is a good day.
I headed in and within a hundred yards found a small waterfall.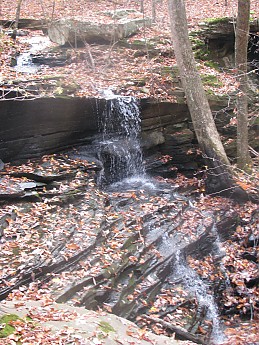 I took a few pics, moved on and went down some rock stairs then came across a wooden bridge.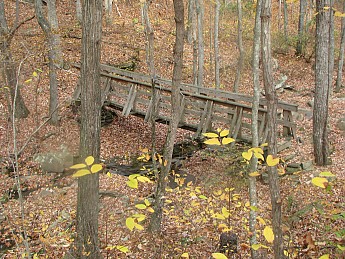 The colors were popping in some areas, especially every now and then when the light would come out. As is always the case, my photos never come out as good as what I saw. But then maybe that's a good thing. Just another reason to keep me coming back.
This area is extremely neat. Besides being called Possum Creek, I've also heard it called Three Gorges because you go in and out of three different canyons. I just discovered this trail about a month ago and its quickly becoming my favorite around the immediate Chattanooga area. There's just a lot of different biology I haven't seen except in the South Cumberland State Park.
Here's a nice pic of a little creek off a bridge.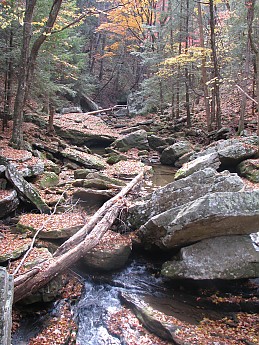 Got a nice pic of the bridge as well.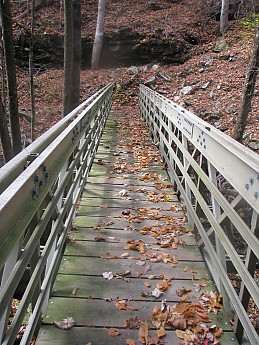 I finally hit my destination point. An old railroad or road bed that runs through the middle of the woods. Was hoping I would get one of those picture perfect fall photos with hardwoods lined across the road. Well, not exactly, you get what Mother Nature gives you. But it was still beautiful seeing those golden trees.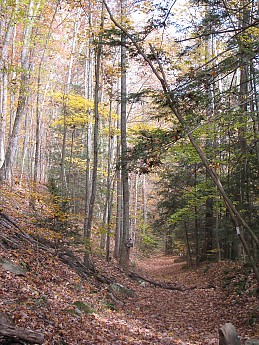 Then I finally headed out and got a pic of me at the little waterfall at the entrance.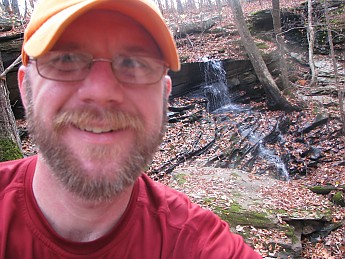 This is just a precursor. Heading out for an overnighter this weekend up at Savage Gulf and staying in Hobbs Cabin. There's supposed to be rain tomorrow. Hope it doesn't blow all the leaves off the trees.