2:20 p.m. on November 10, 2011 (EST)
Rick-Pittsburgh

1,711 reviewer rep
3,962 forum posts
So I was lucky to find out that the injury I sustained with my knee is not a full blown tear... No surgery. As long as I am careful I should be fine. This gave me the idea to get the wife up to Ohiopyle to do a little dayhiking and see the scenery. The weather was around 68 degrees.  
She said she could just sit here all day and listen to the water. Its such a nice break from the hustle, bustle, and noise of downtown Pittsburgh.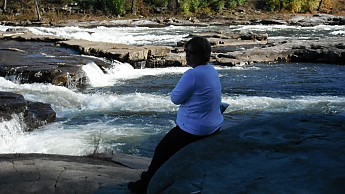 A shot up the river from where we decided to have lunch.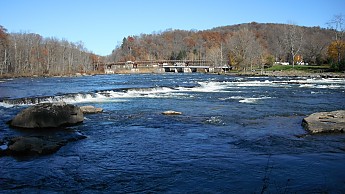 The below photo is of the same area. The 1st bridge ya see is the bike trail.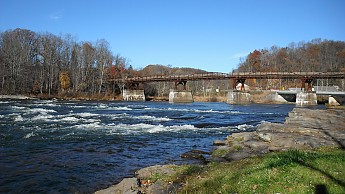 I really didn't want to push the "flailing limb" too much. Its still sore so we stayed away from any technical terrain. It was odd. There are usually alot of people up here but it was pretty quiet. If you look at the parking lot across the river in the shot below you will see that there are only a few vehicles. The weather was beautiful.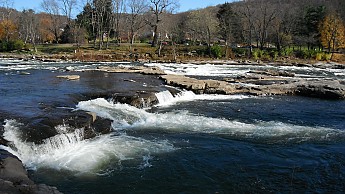 There are 3 different types of tree fossils that are embedded in the rocks up there as you can see one in the photo below.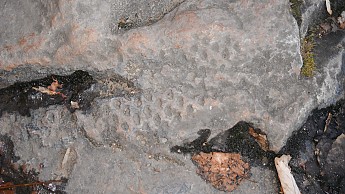 The wife snagged up a photo of me & my "flailing limb."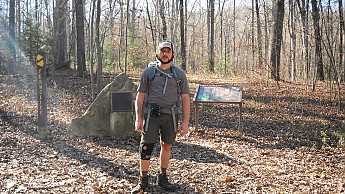 A few shots of the river.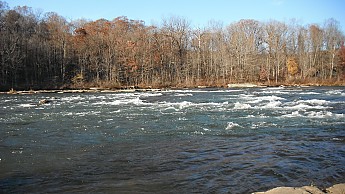 The baby Osprey(Stratos 26) basking in the sun. I am going to fire out a review on this daypack shortly. 
I think she was down a bit because the sign wouldn't let her out in the water "beyond this point." I wish people would pay more attention to these signs.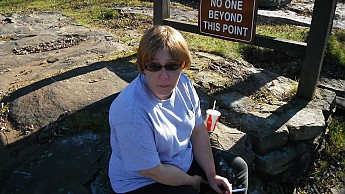 So we then decided to head up too lookout point.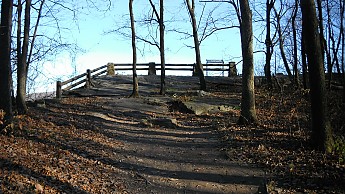 Queen of the mountain lol.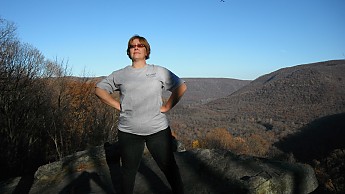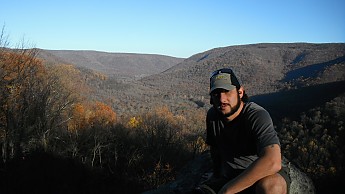 Train tracks in the valley below.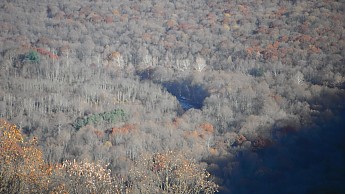 A few more shots.
At this point and time she was really wanting to hit one of the local wineries before they closed so that pretty much ended the trip. 
It was a great trip. Very peaceful. I think we both needed it. She is actually planning our next trip up there as I put this together. She wants to do a weekend. 
The winery was pretty cool. She snagged up a few bottles of her favorite wine and I found a bottle of my favorite hot sauce. If ya see me on the trail this is always in my pack. I will be more than happy to share(as long as ya sign the necessary release forms.)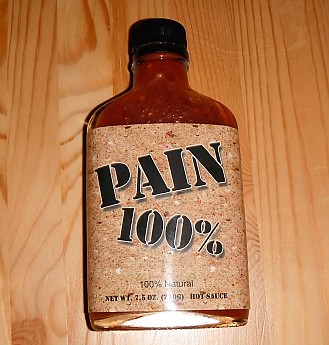 Anywho, thanks alot for taking a look. 
Happy hiking-Rick