11:00 a.m. on January 25, 2012 (EST)
GaryPalmer

244 reviewer rep
5,239 forum posts
Tuesday a friend and I hike up Rattlesnake Canyon was and part way up the Esperero Trail. He just moved here from Minnesota and is not used to hiking any elevation so after a 900 foot hike up the lower Esperero Trail we turned around after a break and hiked up Rattlesnake Canyon wash.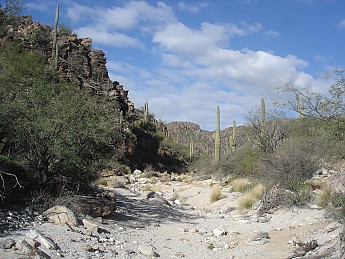 The mouth of Rattlesnake Canyon with a high volcanic cliff to the southeast.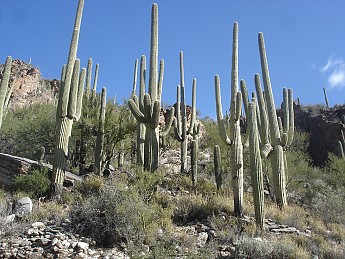 Tall multi-armed Saguaros stand to one side as we pass (so nice of them to get out of the way) :)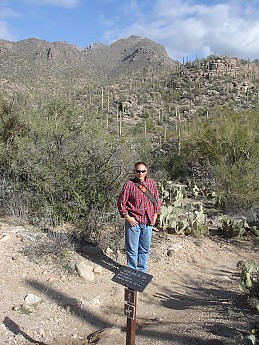 My friend Ron at the Esperero Trailhead with the Catalina Mountains behind.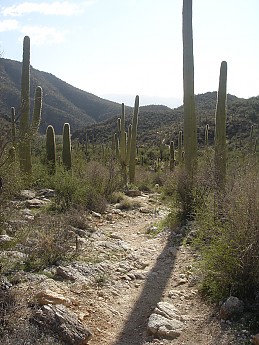 More Saguaro's stand by the trail as we pass with a couple of juvenile cacti
A Palo Verde along the trail with Thimble Peak behind on the left center.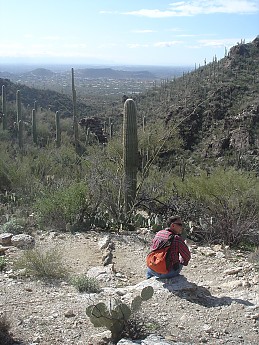 Looking down to the valley of the Old Pueblo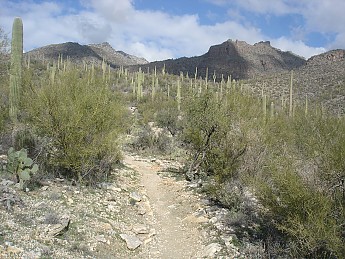 Entering a Saguaro forest with Cathedral Rock high left.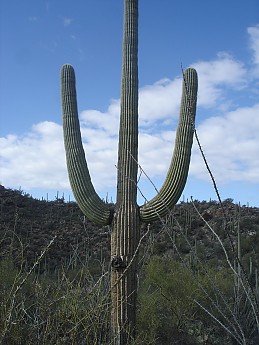 "Saguaro! Freeze and put up your arms"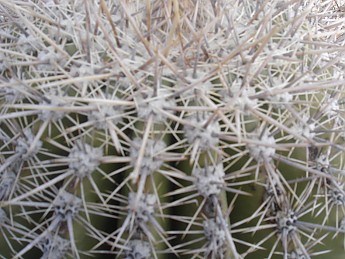 Close-up on the top of a young Saguaro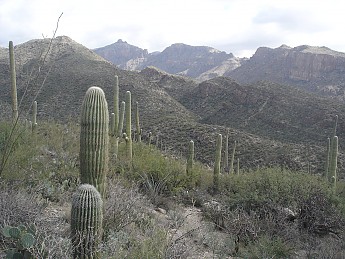 Shadows of possible rain clouds cover the canyons to the east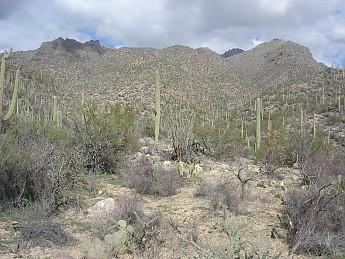 After desending the trail again we start up Rattlesnake wash farther.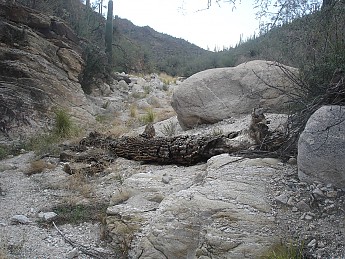 A fallen Saguaro lies across the wash, probably undercut by recent flash flood waters its shallow roots lost their grip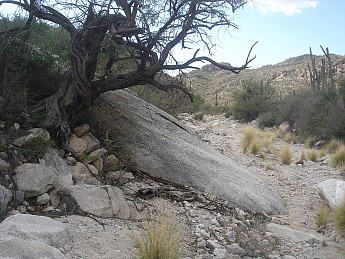 A superlarge boulder and a old Mesquite tree along Rattlesnake wash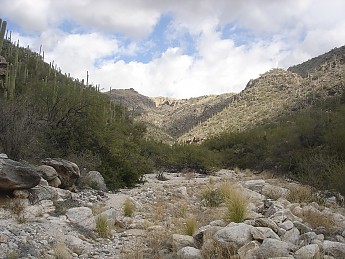 Looking up Rattlesnake Canyon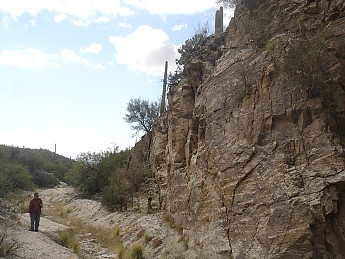 A high wall of Shist and Quartzite tower over Ron in Rattlesnake Canyon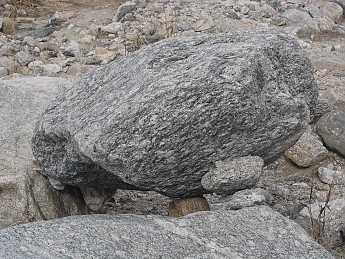 A pedestal rock stands on smaller rocks holding it above the streambed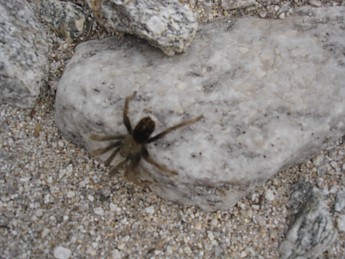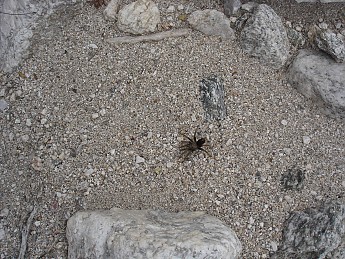 A tiny Tarantula sprider barely an inch long heads for cover as we pass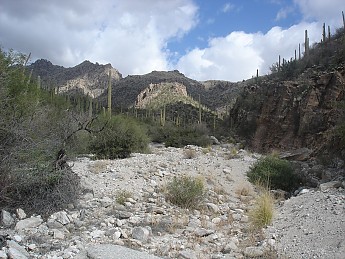 One last look at Rattlesnake canyon before we turn around.
I later sprained my foot, twisted while looking at the skyline and not watching my foot steps. Now as I write this my foot is still sore this morning.
The clouds rolled in and looked like rain so we turned around and headed back out of the wilderness. The sun came and went from the clouds cooling the air one minute and heating it up the next.