11:20 p.m. on April 17, 2012 (EDT)
Peter1955

1,379 reviewer rep
1,339 forum posts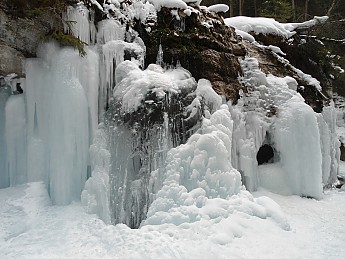 In summer, Maligne Canyon is a tourist attraction where busloads come to gawk 50 metres down into the depths. In winter, the same canyon can be accessed from below and waterfalls freeze up into spectacular ice climbing venues.
The trail starts at the Fifth bridge Parking lot. I had a busload with some newbies but everybody was well-prepared.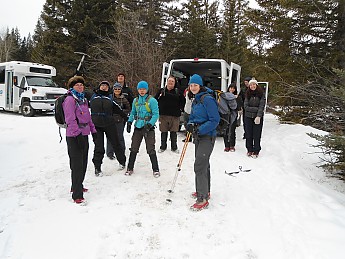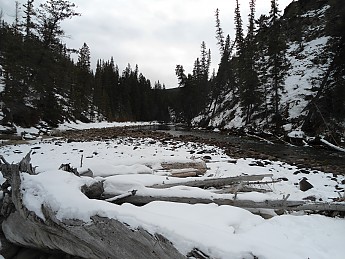 The trail begins with a walk beside the frozen river then climbs steeply to overlook the valley.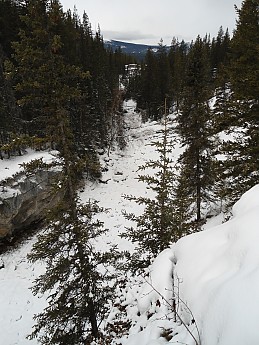 It then drops down again and you leave the path and walk towards the canyon entrance along the ice. A few waterfalls on the way, but they were flowing freely.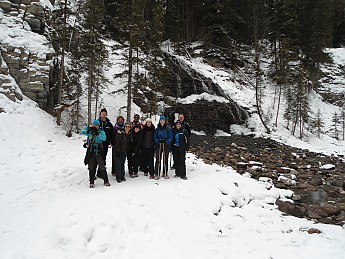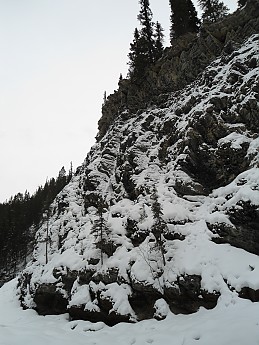 More river then the trail drops down below the level of the ice and you clamber down then up again through a rocky cleft.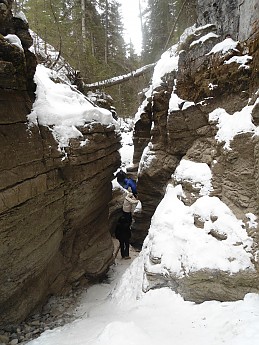 You enter the canyon and the adventure begins - frozen caves, convoluted ice, treacherous thin spots and incredible sights to see.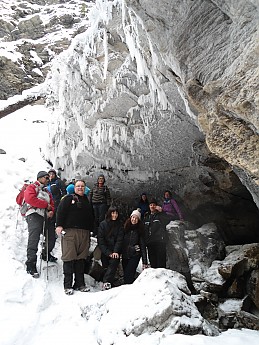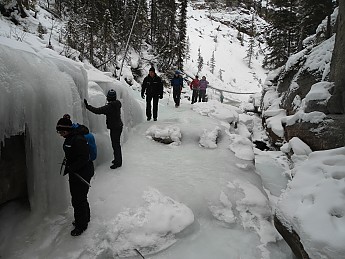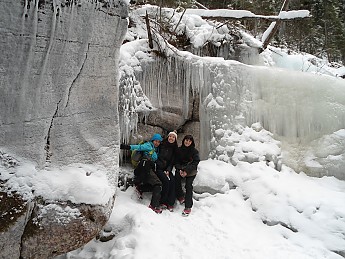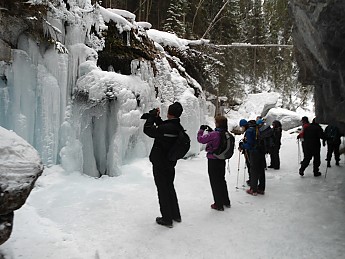 Then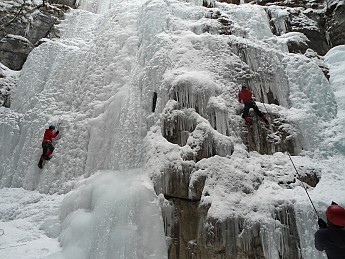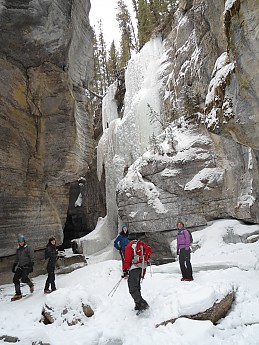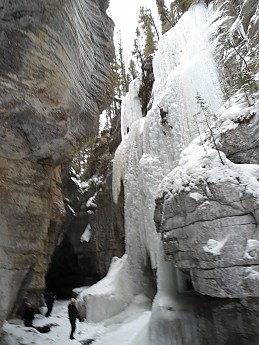 you round a corner, and reach the site the ice climbers use.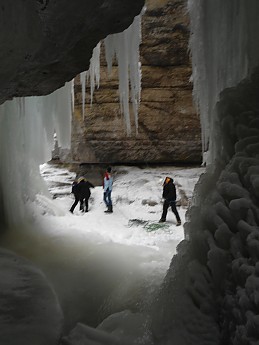 We walked a bit further passing behind a waterfall, and kept going to the last waterfall. From there the ice is too thin.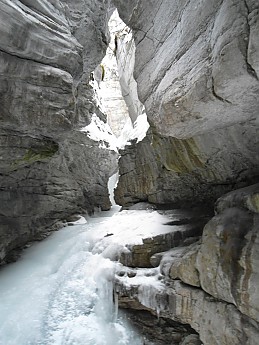 Back down again past the climbers.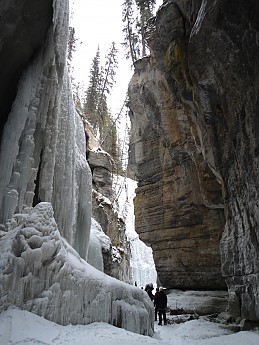 Halfway back it's possible to climb out, assuming you have a decent pair of crampons. My people had microspikes, and I had good enough traction with my Camp Stalkers to pull them up the tricky spots. We stopped for a snack, then came back along the top edge, giving a totally different perspective!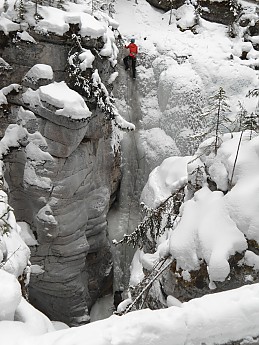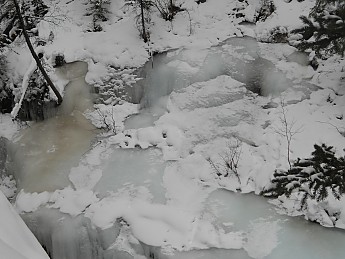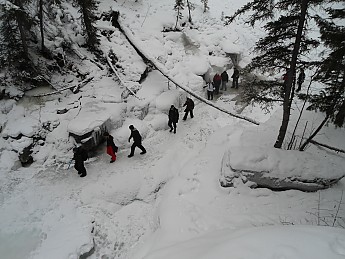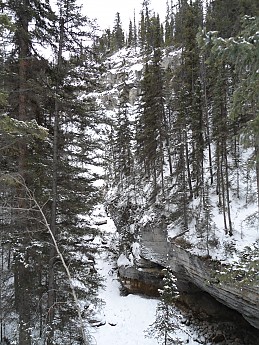 Then back down along the river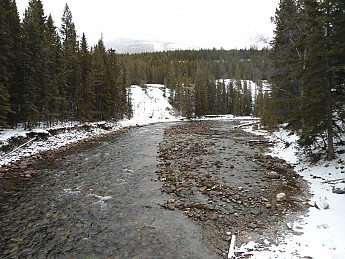 and back to the bus.