12:38 p.m. on May 16, 2012 (EDT)
GaryPalmer

244 reviewer rep
5,245 forum posts
I shot these last afternoon on my way to camp and some this morning too.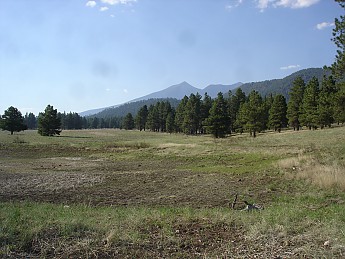 The peaks from the Shultz Trail loop road. Highest point is Agassiz 12,256'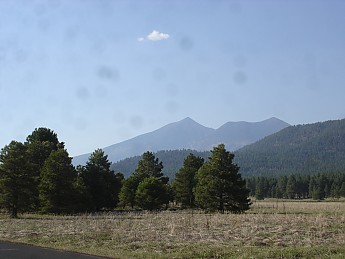 The Peaks, L-R, Agassiz Peak 12,356' , Fremont Saddle 11,354', (the little point in Fremont Saddle is Humphreys and is higher than Agassi at 12,633, highest point in Arizona), Fremont Peak 11,969', Doyle Saddle 10,800', Doyle Peak 11,460'.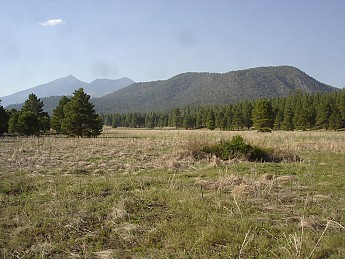 Mount Elden and the Peaks. Elden is 9,929'.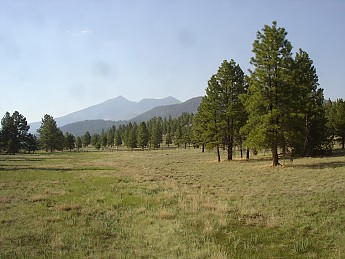 The Peaks and Buffalo Park. Buffalo Park at one time had a herd of Buffalo in it about 50 years ago. Not sure what happened to them, not natural I suppose, so they were removed.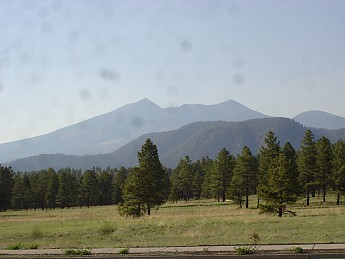 The Peaks with rounded Doyle Peak to the right and Dry Lake Hills and Little Elden Mountain 9,018', in saddle between Fremont and Doyle Peaks.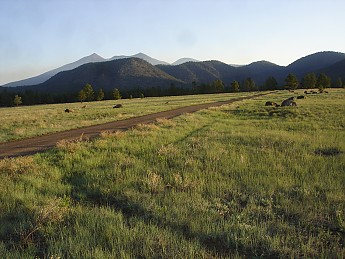 The Peaks, Dry Lake Hills, Little Elden Mountain and the western edge of Mt Elden L-R from Buffalo Park.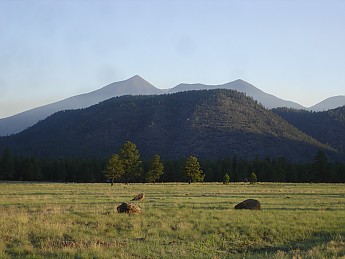 Peaks and Little Elden. The rocks in the foreground are lava bombs blasted 100,000s of milluions of years ago from the San FranciscoPeaks during one of its eruptions. The Peaks last happening was a collapse 250,000 million years ago that was simular to what happened to Mt St Helen's in 1980. Much of Flagstaff water comes from springs in the long since collapsed crater on the NE side of the mountain.
The Peaks are about 5 miles north of Flagstaff. The second highest mountain in Arizona is Mount Baldy 11,420' in the White Mountains on the Apache Reservation in the east central part of the state. They are also the headwaters of the Little Colorado River.