3:13 p.m. on July 11, 2012 (EDT)
Ashleigh

4,096 reviewer rep
603 forum posts
My husband and I spent two days in GSMNP a couple of weeks ago for our anniversary. On Sunday, we hiked to Clingman's Dome and Andrews Bald. On Monday, we wanted to do another short dayhike so that we could get back home in time to watch the Gamecocks in the College World Series National Championship (baseball), so we chose Alum Cave Bluffs.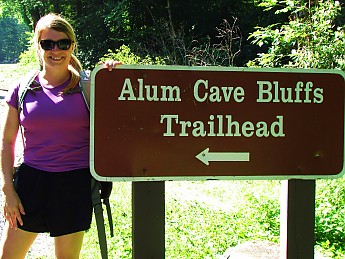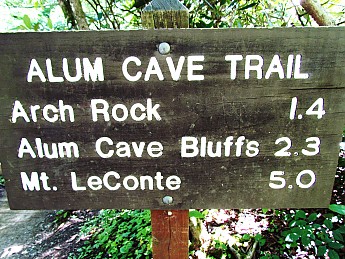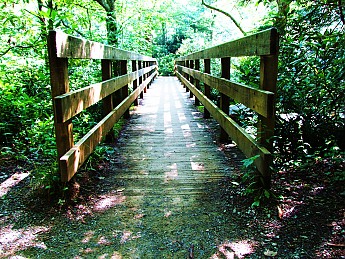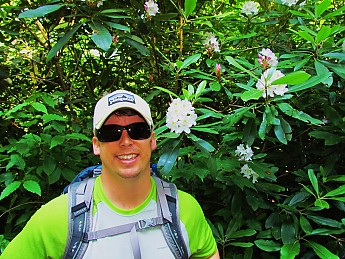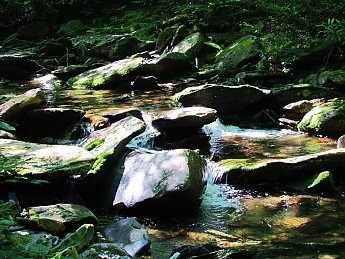 Pretty creek crossing (one of many!)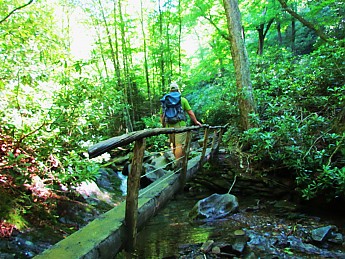 From the trailhead to Arch Rock is a stroll! It is all covered and crosses several streams, not much uphill...very very nice! On the way back, later in the afternoon, it was awful because it was bombarded with tourists! I do know that GSMNP is the most tourist-popular NP, but I wish that some of them would learn trail ettiquite before just deciding to go out hiking! So annoying.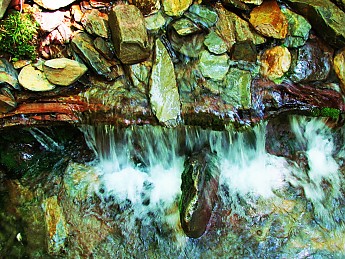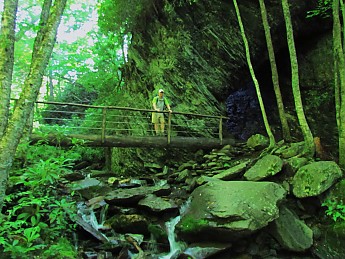 Jay on the bridge at Arch Rock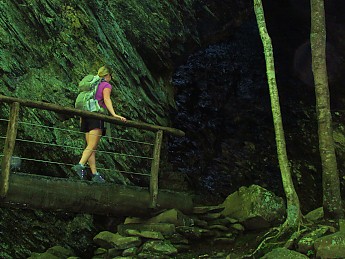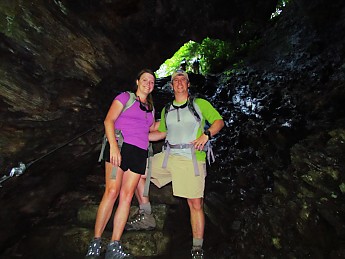 Inside Arch Rock 1.3 miles in.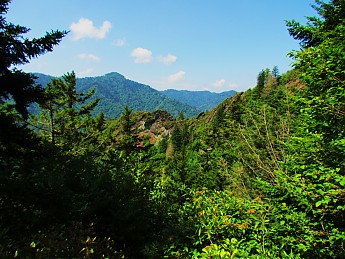 Little Duck Hawk Ridge from Inspiration Point 2 miles in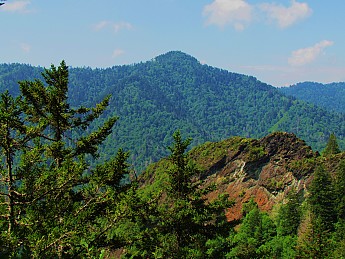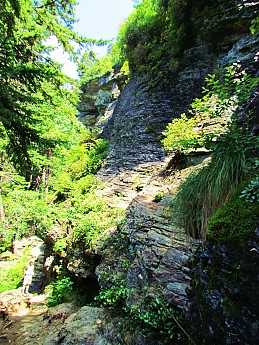 Jay approaching Alum Cave Bluffs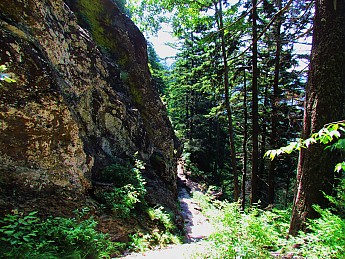 We could hear Peregrine falcons screeching here.
There were a lot of squirrels at Alum Cave!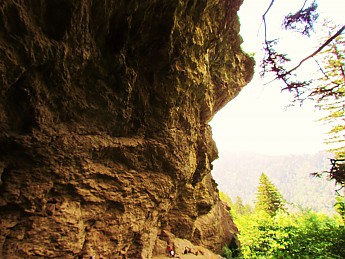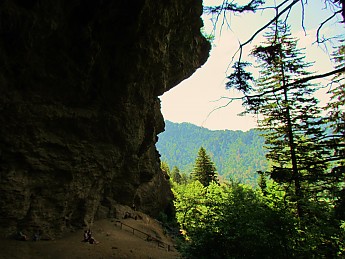 Alum Cave is very hard to fit in a frame!
We had originally planned to stop here, but due to the Eye of the Needle being overgrown, I thought we had missed it, so I dragged Jay about another mile past the cave looking for it. Once we realized that we had done this, some fellow hikers convinced us that since we had gone that far that we might as well go on up to the top of LeConte, since we had already gone that far. It was PRETTY steep, but the trail was beautiful and when we finished, we really felt like we had accomplished something!