3:11 p.m. on July 23, 2012 (EDT)
Peter1955

1,387 reviewer rep
1,339 forum posts
I woke up Sunday morning at Whiskey Jack Hostel and stepped out on the porch. the sun was coming up and just topping the mountains and burning away the mist.
The hike that was scheduled for the day was a jaunt up to Emerald Lake and then to the basin below the Emerald Glacier. The trail starts off with an easy walk around the lake.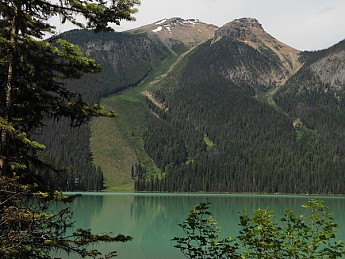 It crosses below an established avalanche path but it regrows very quickly.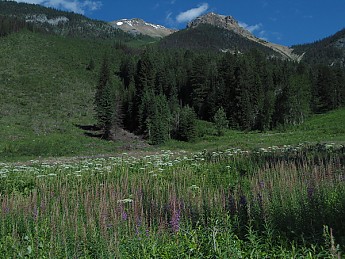 At the far end of the lake you come across an alluvial plain braided by streams coming down from the glaciers above....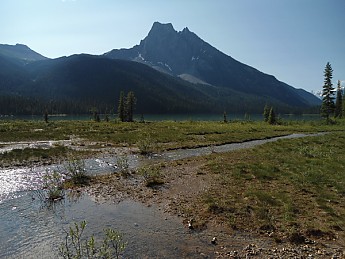 ... then begin a fairly steep ascent up the side of the valley. Great views all the way along...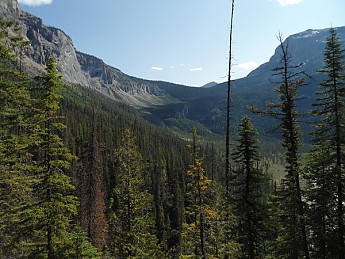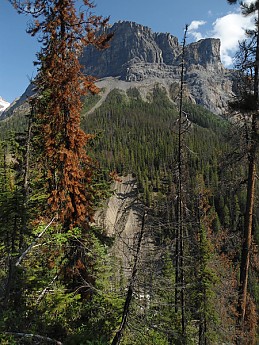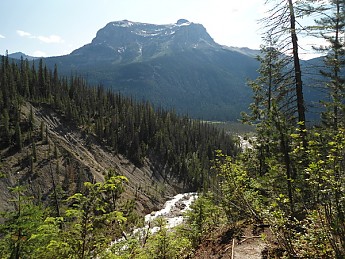 ... interspersed with some lovely damp woods and some slippery steep sections.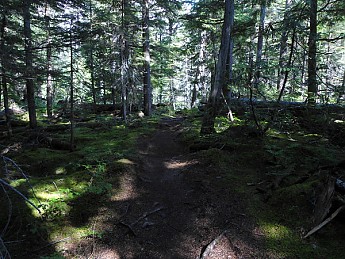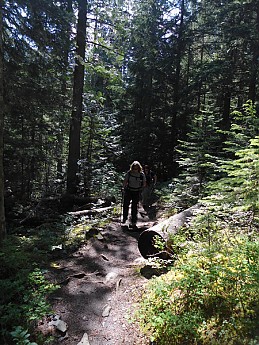 After just a kilometre or two you start breaking out of the treeline and entering the basin.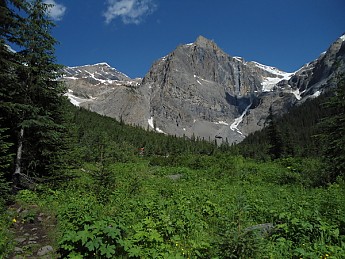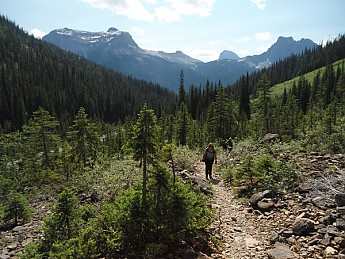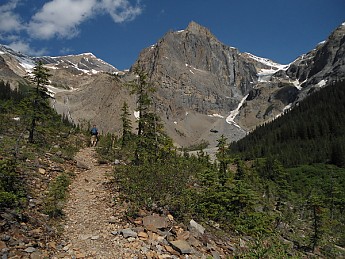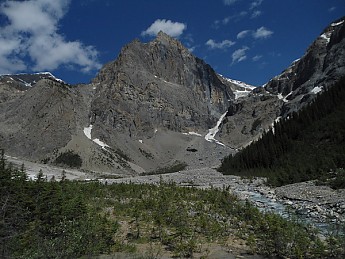 Emerald Glacier above, and streams flowing down from every direction to fill up a small river.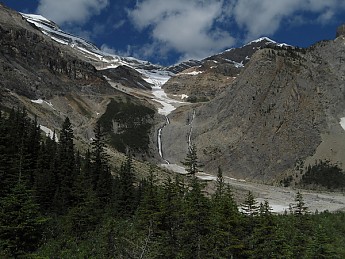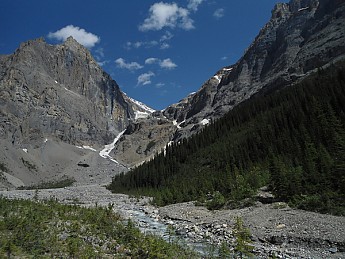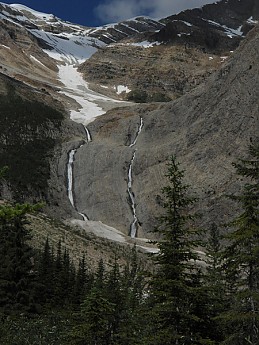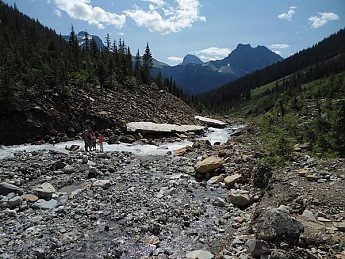 Started back down and took one last look back.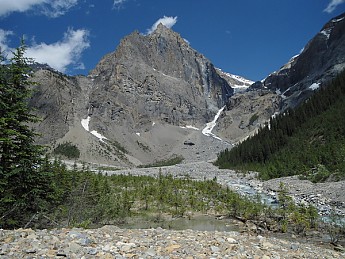 Into the forest again...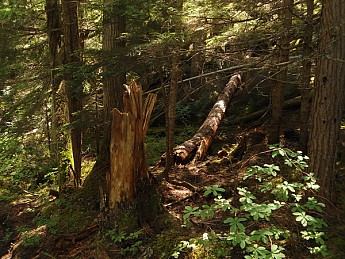 and some more views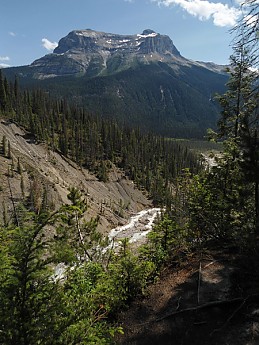 Back down to the delta, then a short walk back along the other side of the lake. Because the path there is sheltered by the mountains from direct sunlight for much of the day, there is a wet microclimate on that side with a real rainforest ecology.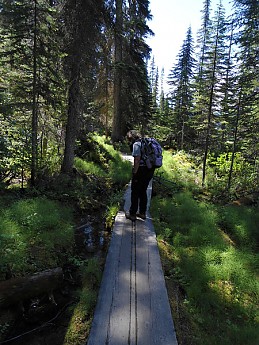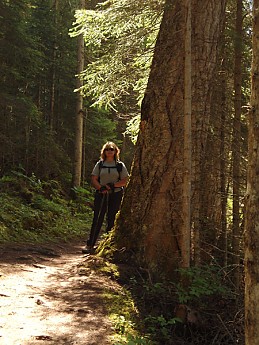 Back around the lake,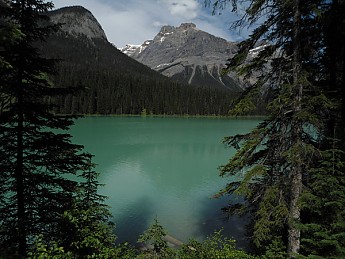 with a last view of the Emerald Glacier from below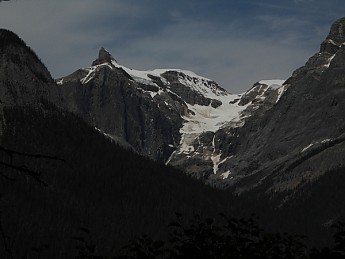 So what did YOU do on Sunday?