12:53 p.m. on July 24, 2012 (EDT)
Peter1955

1,387 reviewer rep
1,339 forum posts
The Canadian Rockies are awash in waters; levels haven't been this high since 1981 and the banks have been overflowing for a couple of months now! Our Friday evening drive to Yoho National park was delayed by a mudslide at Banff that closed all four lanes of the TransCanada highway until 1:30AM, so we got a late start on our hike the next day.
The Twin Falls hike starts from the Takkakaw Falls parking lot, then follows the Yoho River upstream. The destination is a teahouse built in the 1930s that is located at the spot where the river's flow pours down from the glaciers above.
The first part of the trail is an easy ramble along well-travelled paths. We started in a drizzle, but that eased off as the day progressed. Lots of mud, but not too bad. The distance to the teahouse is about 8 km going up, and our return route added another 10 km. There are a few a few steeps sections giving an elevation gain of about 350 metres (1150 ft).
The photos can pretty much tell the story: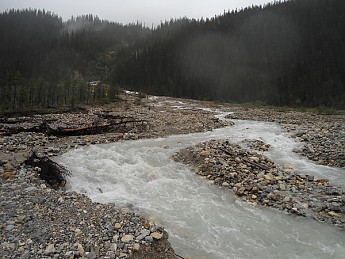 Stream coming into the Yoho from the side across a wide alluvial delta.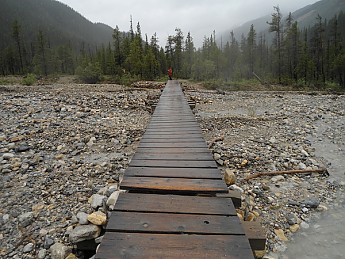 Then some soggy trails...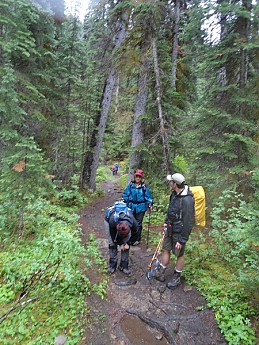 Then some muddy trails...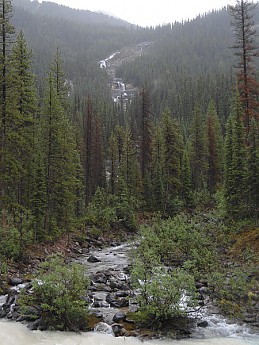 some nice waterfalls along the way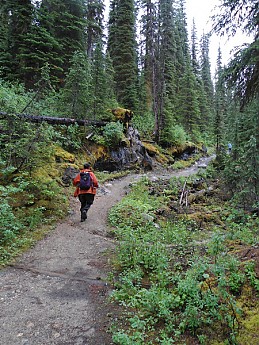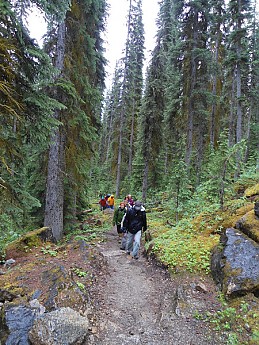 and a number of steeper sections, with nice views every time we neared the river. Very high waters all the way.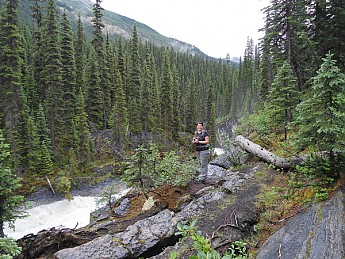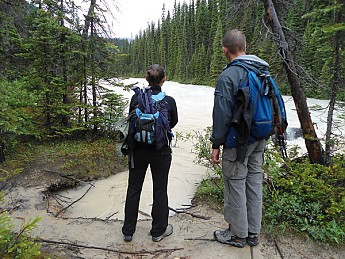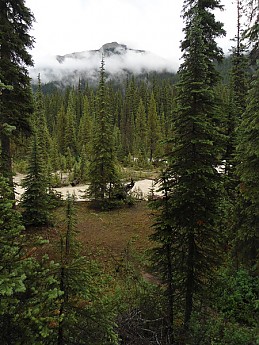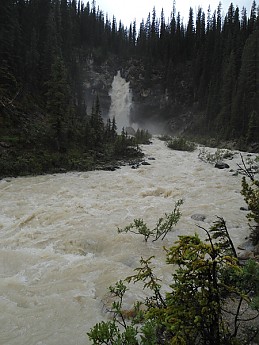 Laughing Falls, then the traffic eased off. We were pretty much alone from then on.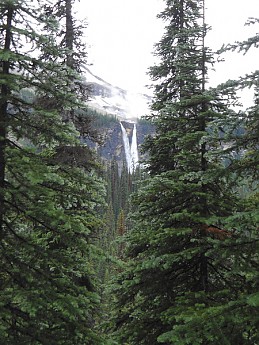 Twin Falls far above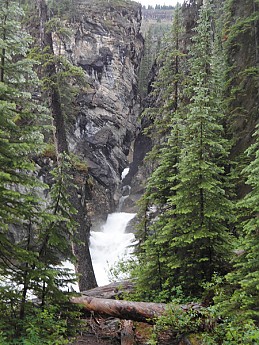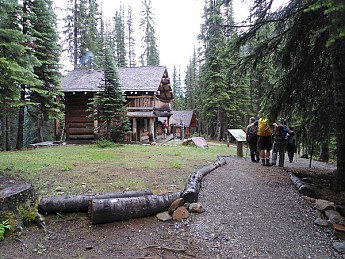 The teahouse at the top. All the supplies are packed in and the manager lives there all summer, providing baking and tea for her guests.
We decided to return via the Marpole Connector, a secondary loop that would take us back towards the original trail by passing beside a lovely lake. On the map it looked good; there was a lake, and it was nice, but all the rest of the Connector was a very nasty boulder field. Scrambling and clambering past rocks the size of a truck, up and down again across a generally uphill grade for about 2 kilometres!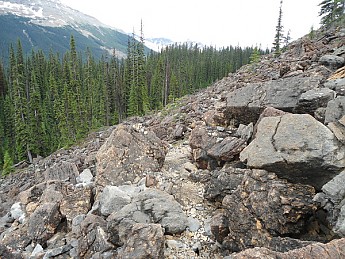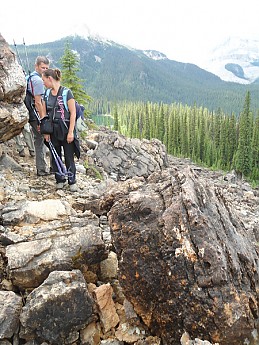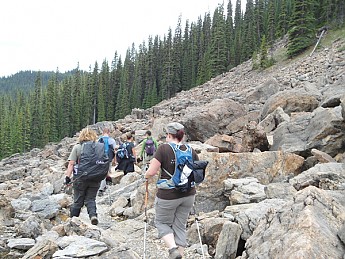 Hard and annoying, and very tiring. Even the trail back down had some deadfalls to climb over...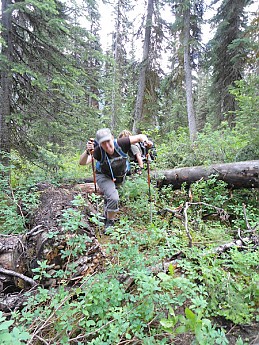 ...but after that it was a steady switchbacked descent to the river. We rejoined the original trail and made our way back to Takkakaw Falls.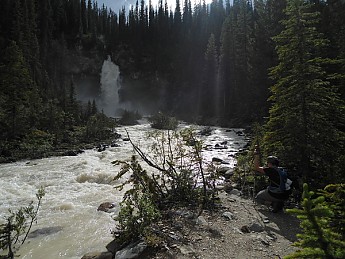 Laughing Falls en route



and the floodplain again, with Takkakaw Falls ahead of us.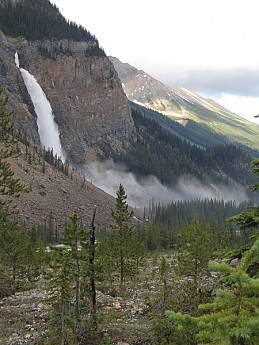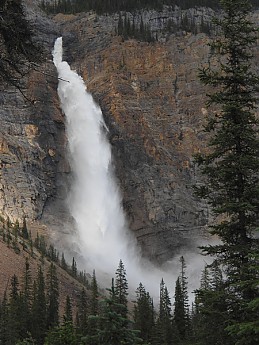 At 254 metres (833 ft)  high, Takkakaw Falls is one of the higher waterfalls in Western Canada.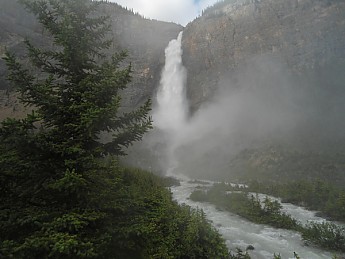 A nice walk down the river...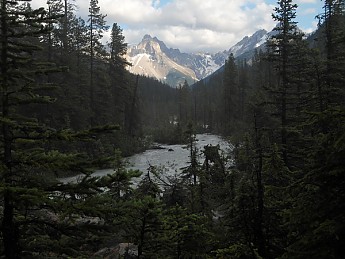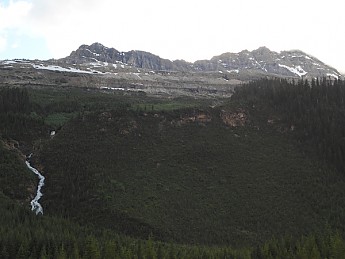 and we made our way back to the hostel for the night.