2:52 p.m. on July 24, 2012 (EDT)
Ashleigh

4,096 reviewer rep
603 forum posts
Jay, our friend Greg, and I decided to go on an overnight trip to Grayson Highlands because the weather looked amazing! It was a four hour drive, but it was well worth it! We took the blue blazed trail from the backpacker's parking lot up to the AT and followed it to a campsite really close to the Thomas Knob Shelter (approximately 5 miles in).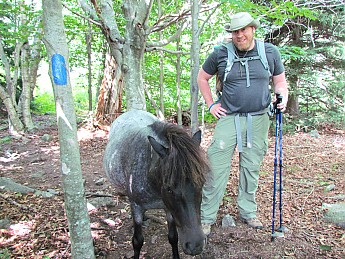 Within the first five minutes of hiking, the trail turned and Greg almost ran over this pony because he was looking at his feet while walking. The pony did not flinch! He just kept standing right in the middle of the trail. I guess he was trying to enjoy the shade.

Here is our first view of Wilburn Ridge from the blue blazed trail.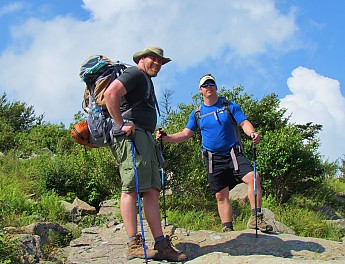 Greg and Jay having a good time!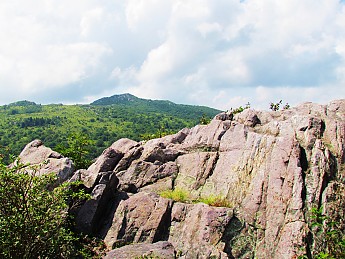 Wilburn Ridge in the distance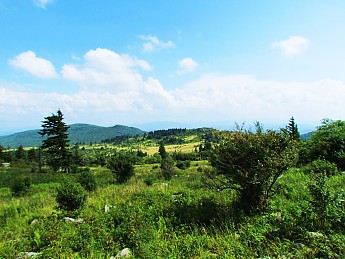 One of the first views from the Mt Rogers NRA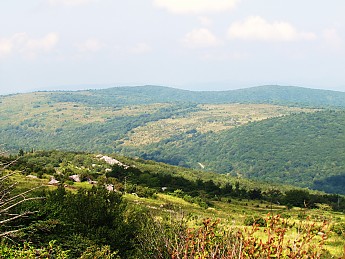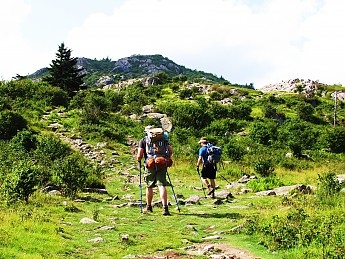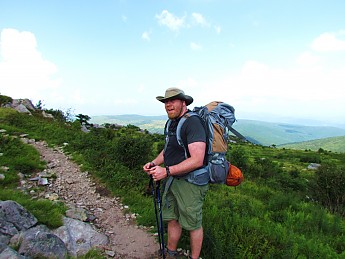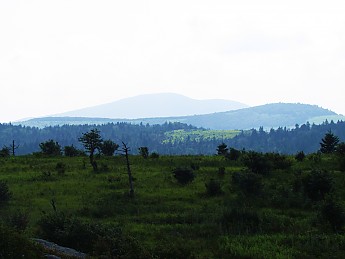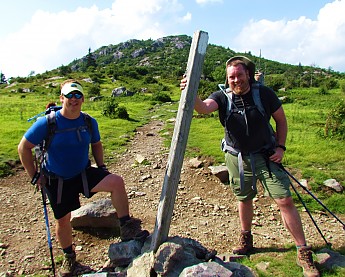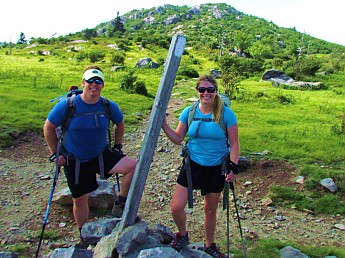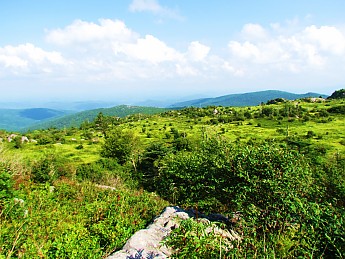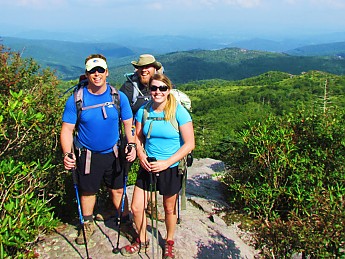 Group shot on the back of Wilburn Ridge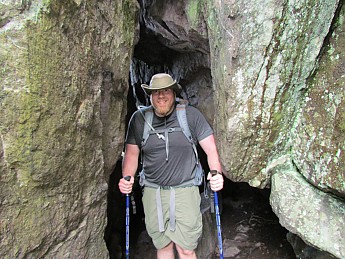 Greg going through "Fatman's Squeeze"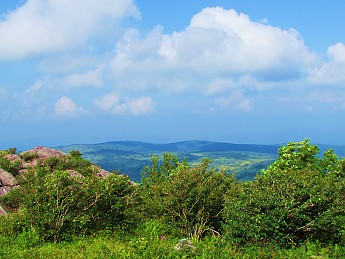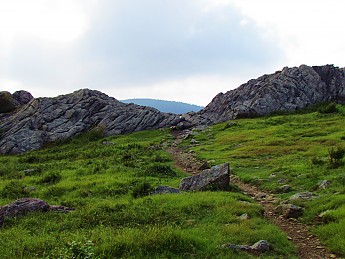 My favorite part of Grayson Highlands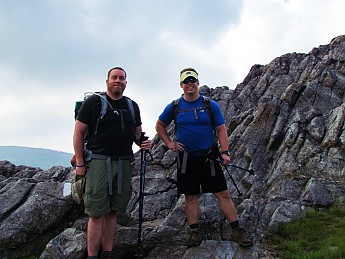 Striving to be like Eustace Conway.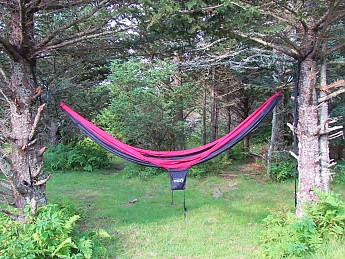 Great spot for a break! ENO Double Nest, Gamecock Edition.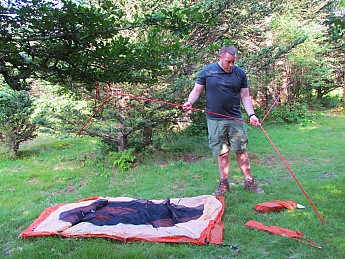 Greg setting up his Big Agnes Copper Spur UL 2. I am a big fan of it!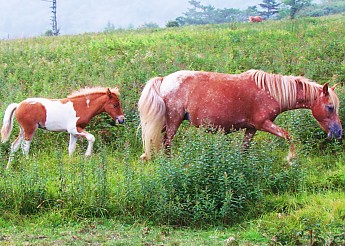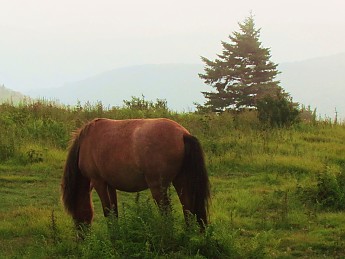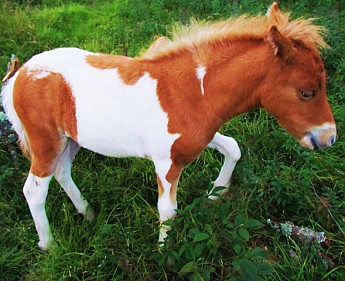 This little guy was bad! He was relentlessly chewing up this one couple's very nice The North Face tent. He would NOT stop and he wouldn't go away!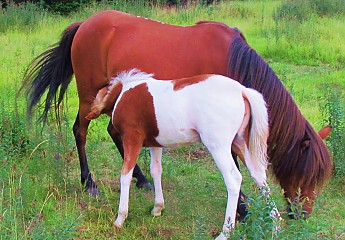 After he had enough tent, he apparently was still hungry!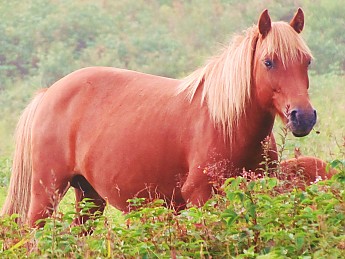 Beautiful mother with her young foal.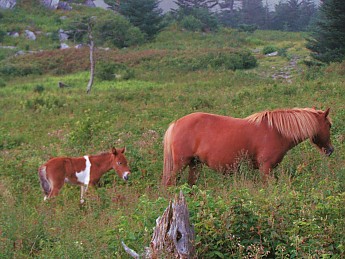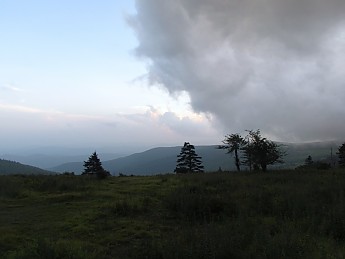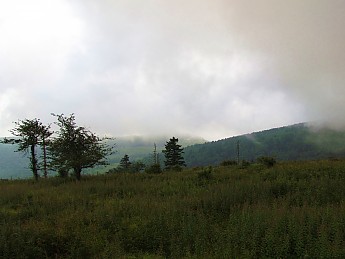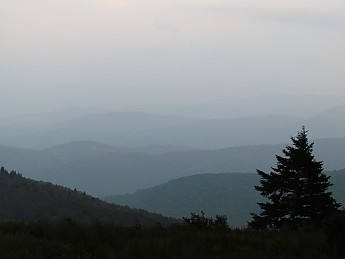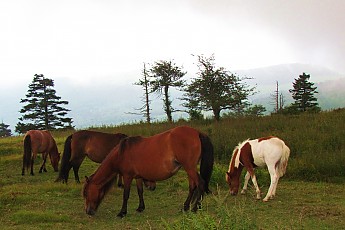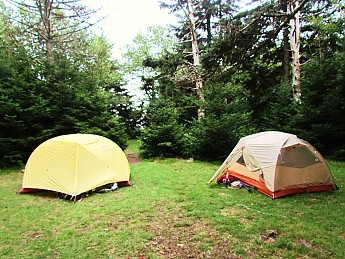 Perfect campsite...on the ridge, private, fire ring, and trees to block the wind. We actually had a pony try to break in to our tent in the middle of the night. Greg said that Jay was snoring and the pony would start making nasal noises and coming closer to our tent. Then he got right up at our tent and swatted Jay in the head through the tent with his tail. He then started trying to chew the grass underneath our tent! Greg tried his best to scare the pony away, but the pony did not care. He wouldn't go away! Greg finally jumped at him and started clapping and then he finally ran away.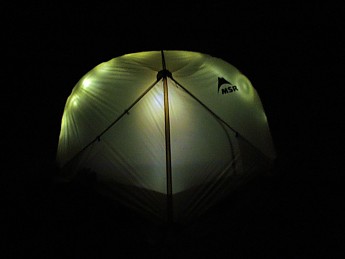 I attempted to get a shot of my ENO Twilights in my last report. This one came out better. They really came in handy. We couldn't get a fire started because all of the wood around us was wet. We took the lights out of the tent and strung them up from a tree near the fire ring and it was perfect!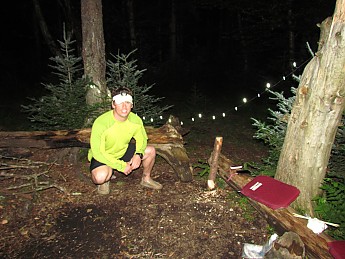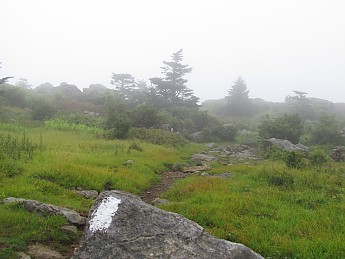 We woke up to a slightly rainy and foggy morning.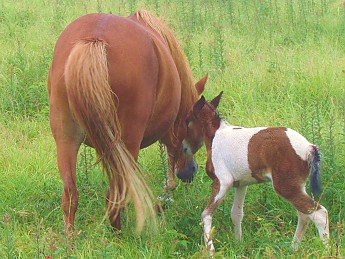 The herd of ponies moved back towards the park.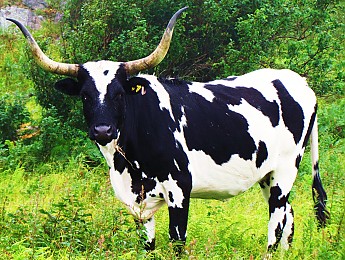 Surprise, Surprise, the bulls are not as friendly as the ponies. This guy chased me! He thankfully gave up once he realized that I was terrified of him and was not a threat. Note to self...don't get closer than 30 yards to the bulls!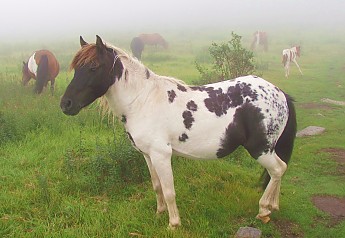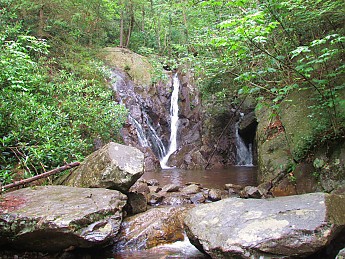 After we got back to Massie Gap, we decided to do the short hike to Cabin Creek Falls. It was really pretty! Apparently it is beautiful when all three waterfalls are really flowing.