11:36 a.m. on August 15, 2012 (EDT)
Peter1955

1,387 reviewer rep
1,339 forum posts
At the end of a weekend, I'm always looking for a nice half-day hike to do before the long drive back to town. With mudslides and washouts everywhere, I wanted something I could be sure of that wouldn't be too difficult, but that would have a worthwhile objective.
I did the Dorothy, Virl and Christine Lake hike a few years before, but that time we only made it to the first of the three, Virl Lake. It was unimpressive, but still pretty.
The hike starts at a bridge across the Miette River, originally built to provide horseback access to Elysium Pass. It begins with a steady traverse of about 100 metres elevation gain up the side of the river valley, then tops out and crosses through the forest.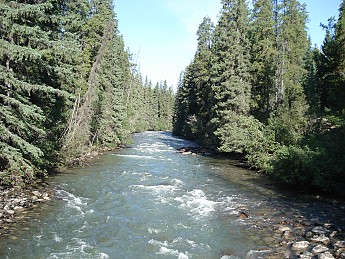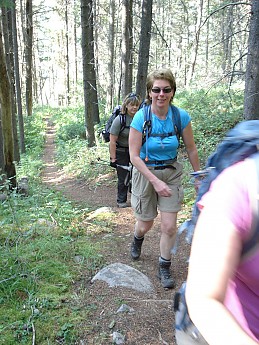 There is another 50 metres of elevation, but spread out into manageable segments.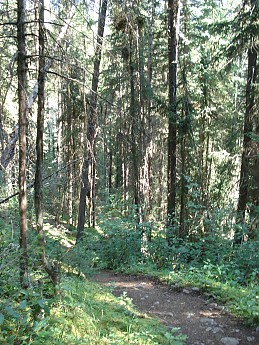 The next landmark on the trail is Minhaga Creek, marked by a lovely bridge, which provides a nice place to stop.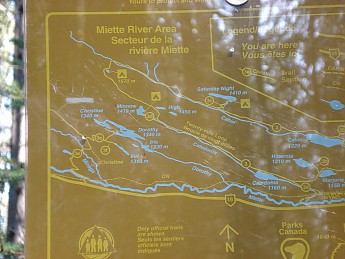 At the junction, good signage directs you first to Dorothy Lake, which is about 100 metres higher but only another kilometre or so away.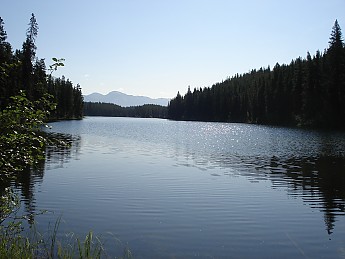 (nice...)
Just a short while after that (300 metres?) we got to Christine Lake. This is the gem of the hike,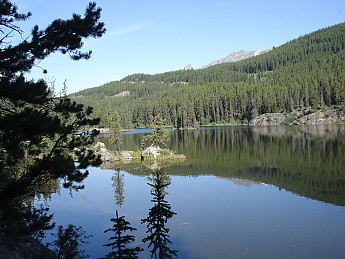 with pristine waters, small islands, and even a family of loons swimming around. A nice place to stop, and we took a half-hour break.
Coincidentally, one of the ladies was named Christine, and she reminded us constantly from then on how much more beautiful Christine was than all the other lakes.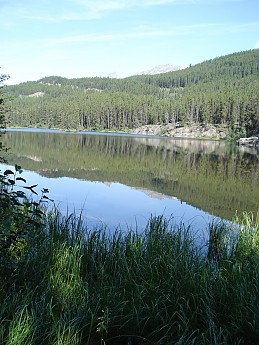 Back down to the junction and a kilometre or so more to Virl Lake...
A bit ho-hum after Christine, but still pretty.

We returned to the Minhaga bridge for lunch...
... and eventually returned to the Miette River Bridge.
Group photo: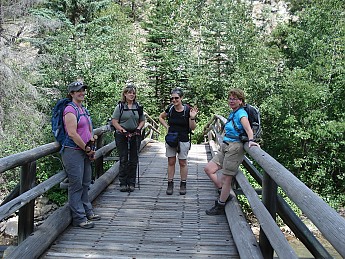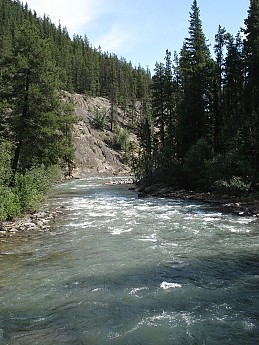 Two nice trips back to back, and now I get to prepare for the next one!
Waterton National Park this weekend ( connect to Glacier Park on the US side), for the Alderson-Carthew Trail. 650 metres up, then 1100 down, over 16 km. Should be a nice day.