1:25 p.m. on August 24, 2012 (EDT)
Peter1955

1,379 reviewer rep
1,339 forum posts
The Bear's Hump is a short hike to a small peak that looms just above the Waterton townsite. Popular as a last stop on the way out of town (before the 6.5 hour drive back to Edmonton) it offers great views for just a little bit of work. 
The distance up is only about 1.2 km but the elevation gain is 225 metres. That makes for a very steep climb, and in fact stairs have been built for many of the steeper sections.
We started at around 9:00AM, and the hike to the top only took about 40 minutes. Not without its scenic moments, the climb has some nice views and lots of things to look at.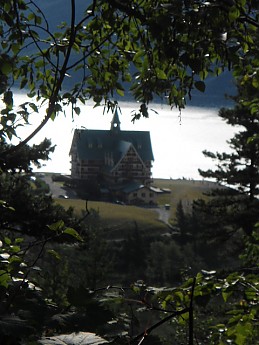 The Prince of Wales Hotel below, a few berries ready to eat on the way up.and a baby snowshoe hare hiding in the bushes...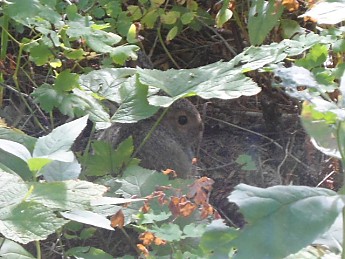 The first part of the trail climbs steadily( but without too much effort) on a series of switchbacks. Then the stairs start...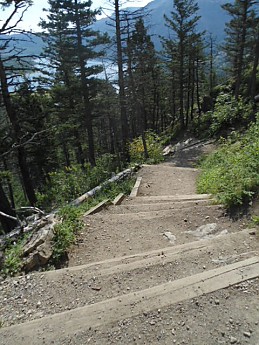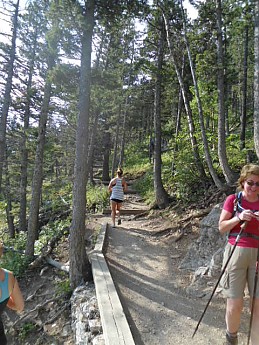 They're annoying and pretty hard on the knees - none of the steps is the same, and it's often easier to walk beside them.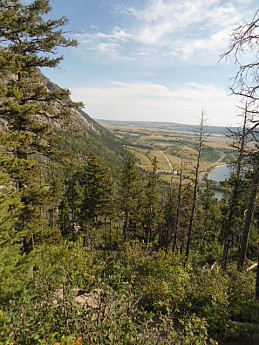 Still, some nice views through the trees of the mountains thrusting out and the Great Plains right below. 
Just when you're starting to get tired of the grind, you go around a little turn and you're unexpectedly on top!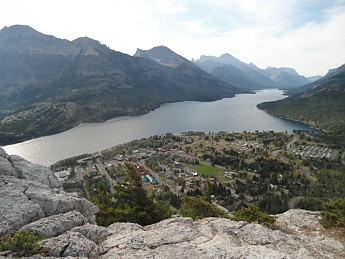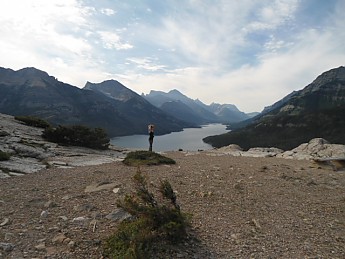 One ridge still rises above the lookout...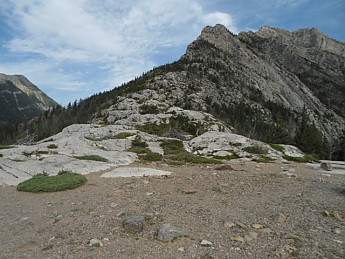 but you get great views all the way around without going any higher.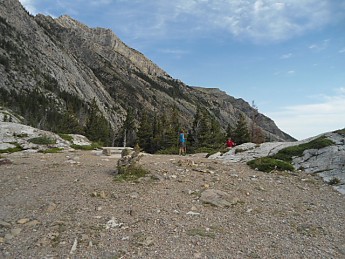 Dozens of golden-mantled ground squirrels frequent the rocks, apparently making a pretty good living by mooching off the tourists.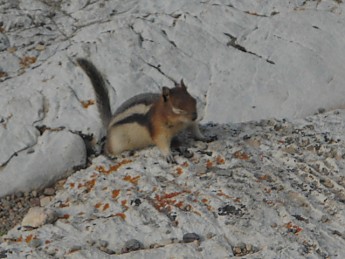 (he blinked!)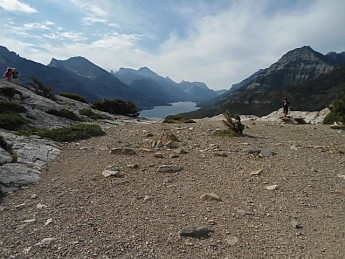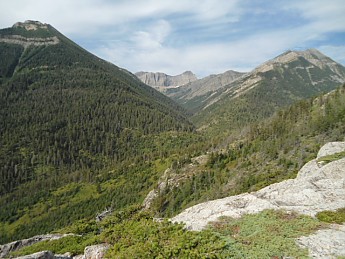 (Alderson-Carthew Valley from below, and lost of photo ops.

A nice walk on a nice day.