2:09 p.m. on August 30, 2012 (EDT)
Peter1955

1,387 reviewer rep
1,339 forum posts
Bad news: 700 metres in 4 km is a bit of a grind. (That's 2300 ft elevation gain in 2.5 miles). It's slow and it's hard.
Good news: It doesn't take too long. And going down the same distance is a LOT easier.
The Sulphur Skyline trail makes a nice half-day when you're leaving Jasper National Park. The trailhead is an hour closer to the city than the Jasper townsite is, so you're shaving that much time off your drive home.  Another plus - when you're done, the Miette Hot Spings are right at the bottom, so you can go for a nice soak before heading back.
The first part of the trail is an easy walk (150 m. elev.) along a nice gravel path, then the trail starts to climb.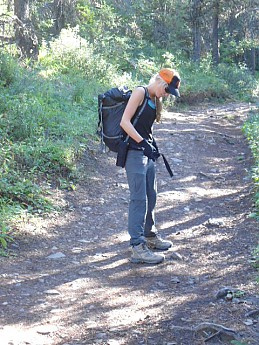 Nice views start once you get out of the forest, but the best ones come later. The second section is a steady traverse, then you pass the Mystery lake junction...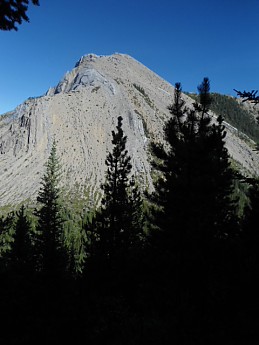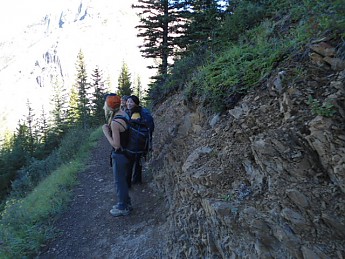 ...and the real work begins. The second part of the trail is a series of 15 switchbacks that rapidly add another few hundred metres in elevation. With beginner groups, my policy is to stop at the end of every one just to let people catch their breath - that way, everybody makes it to the top.
The switchbacks end at a nice little plateau...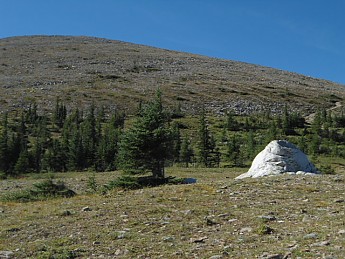 ... with the actual summit looming over it. The white rock is a nice landmark on the trail, an erratic left behind by one of the ancient glaciers.
We stopped briefly for a break and a snack, but within moments attracted a heard of mountain sheep! Somebody's been feeding them - they got quite aggressive about looking for handouts, and while we fended them off, they kept coming back for another try.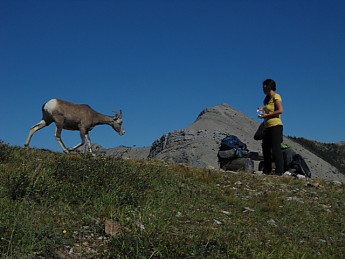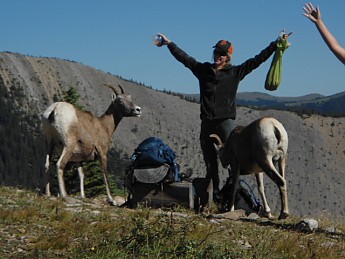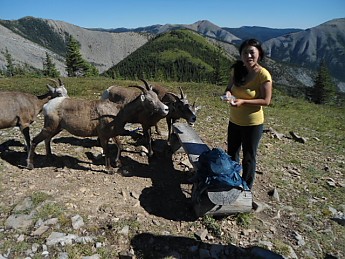 We started the final push up the scree slope, and passed a yearling and the kids waiting higher up...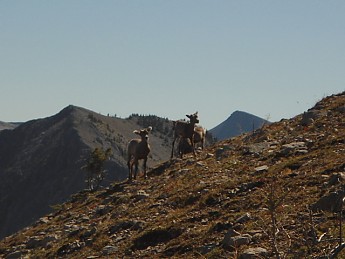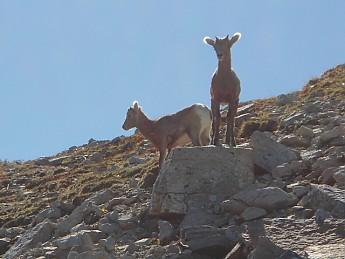 The trail to the top is slippery and eroded, but not impassable...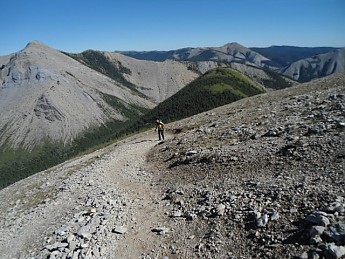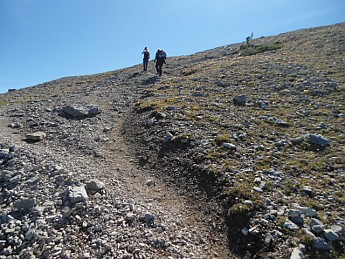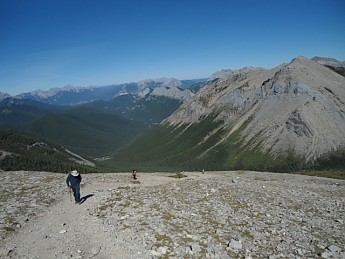 ... and the views get better all the time.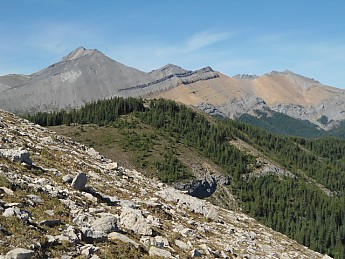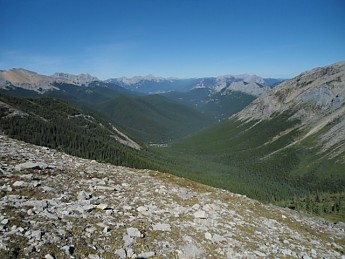 (that little blob in the valley is the hot springs where the trail starts)

At the summit finally, and we got a great look at the surrounding mountains and valleys. There's something very cool about being on top of a mountain, surrounded by other mountain tops.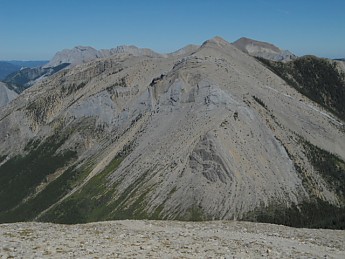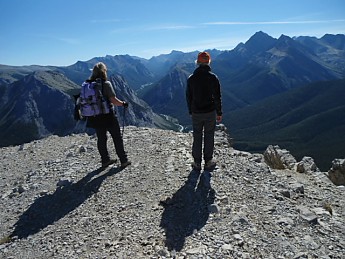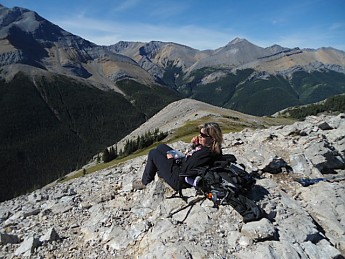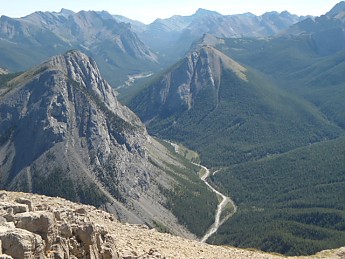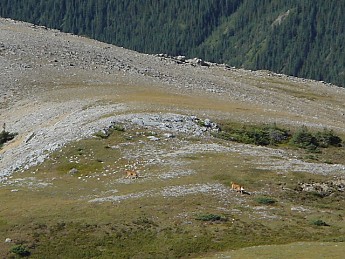 Some stupid tourist illegally walking his dogs off-leash down the slope, a bit of yoga (?)...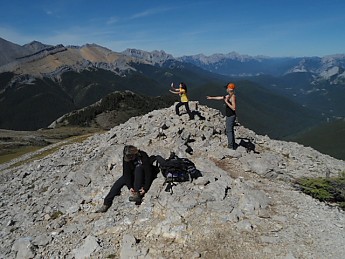 ...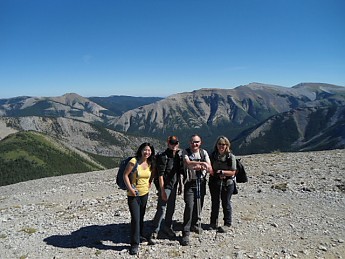 a group shot...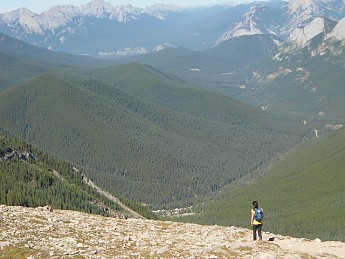 then back down.
I stopped to take this last shot, and realized I've probably already taken the same one at least a dozen times before when I've done this trail.
But the views don't get any worse, and the hike is still a good one.