11:28 a.m. on September 15, 2012 (EDT)
azrhino

38 reviewer rep
395 forum posts
After moving up to North Dakota Ive learned there aint much up here for good hiking, atleast not very close. Most everything is private owned farmland or ranches. I decided it was time to head down to Theodore Roosevelt NP and do a little reconnaissance.
TRNP is part of the Badlands and has the Little Missouri River running thru it. Its broken into 2 sections, North Unit and South Unit. I went to North this time, planning on the South next.
After a stop at the Ranger Station for some info and literature I decide to check out the Caprock-Coulee Trail. Its a loop thats aprx. 4 miles long,  starts low, follows a Coulee (long narrow valley) to the top of the ridges, across the top for a little, then back down.
Was a nice day with temps expecting to be in the mid 70's when I hit the trail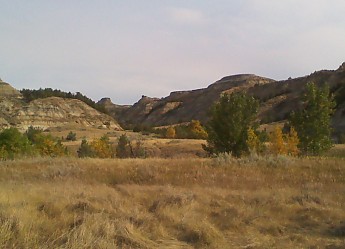 going up the coulee is an easy walk, you hardly notice the elevation climb.
Erosion on the sand and clay kinda reminds me of the painted desert
While going thru a stand of trees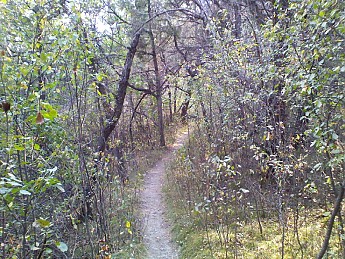 I saw several of them covered with what looked like webbing, I didnt think this was the work of spiders, but I could be wrong. (again)  Anybody got some insight on this?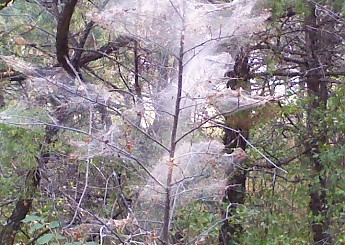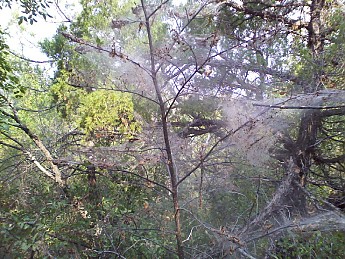 Got to the top of the ridge for some incredible views, wish my camera did them justice.
across the top its easy going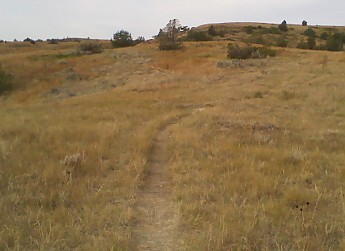 I headed off trail trying to find the Bison that are supposed to be around, didnt see any Bison but it wasnt wasted time thats for sure. Was beautiful!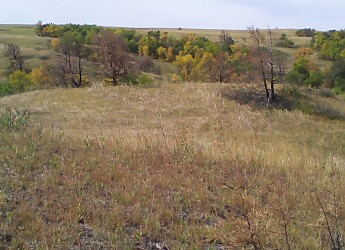 headed down this coulee to a nice spot for lunch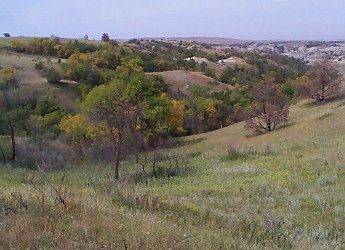 this stuff looks like it would be soft sand or dirt, but its hard as concrete
after lunch headed back up to the top of the ridge to get these nice shots of a bend in the Little Missouri before heading back down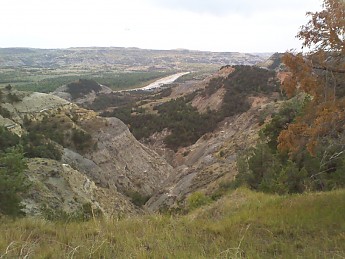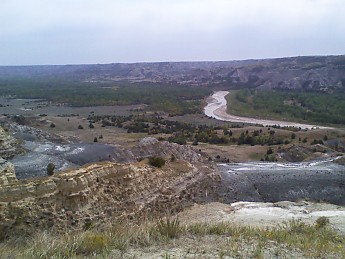 Was a great day in a new area that Im looking forward to exploring more.