9:40 p.m. on October 14, 2012 (EDT)
newfiebound

96 reviewer rep
28 forum posts
No back country trip is complete without a stay at Green Point campground in Gros Morne. Harold who is one of the locals is the Park Ranger who is well worth taking the time to chat with as he has insight to the area that only locals can provide.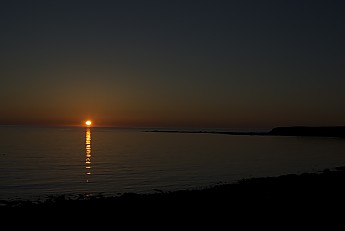 The trip starts out with wildlife from the start, we had not gotten more then couple miles down the trail and well I will let pictures tell the story.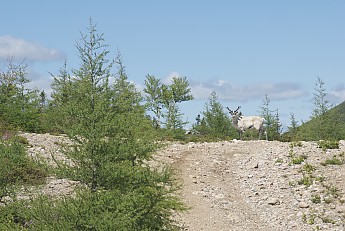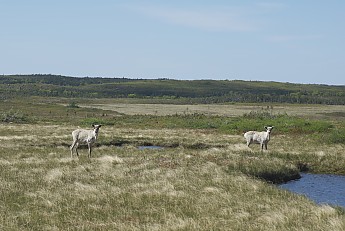 This trail provides views that pictures can do it no justice but I will try. The trail itself is new and is not mark very clearly, like the AT. I would highly recommend you obtain the trail maps from Newfoundland IAT. Navigation skills are required this is not much different from the Long Range or North Rim in Gros Morne. While it is marked in places very clearly it in many places requires strong navigation skill. The biggest bonus of this trail is places where one would have to bush whack through tuck it is nicely cut, anyone who has had to trudge through tuck knows what a huge bonus this is.
The vistas and views well I will let pictures do the talking
This is from first campsite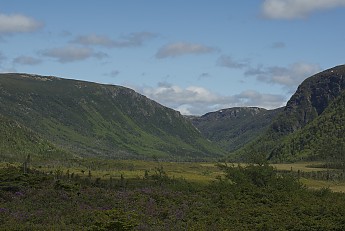 The day does not get any better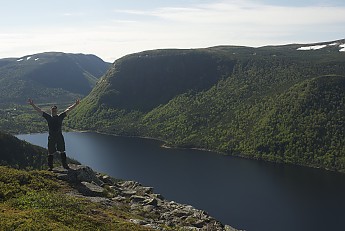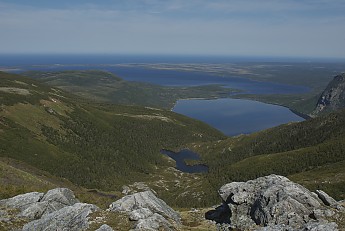 With views that the picture does not give any justice to is there any wonder why one would not want to hike here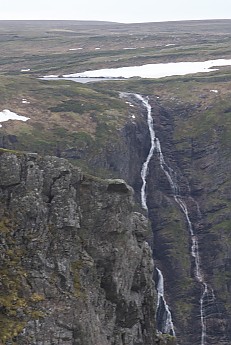 The sights early in the AM give one new energy after good night sleep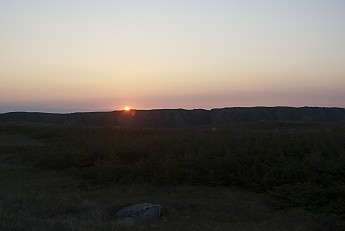 Only to have the unforgettable sights start all over again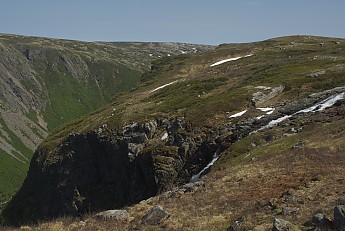 Indian Look Out is well worth the venture it is relatively new and they are hard at work improving the trails and expanding them. We choose to drive up Five Mile road to start our hike, do not attempt unless you have a 4X4 with good ground clearance or you can park at the end of the road hike up the road to the trail head or arrange boat transport up to one of the trail heads and make transport arrangements out for a fee.
Newfoundland is a hikers dream fantastic sights great rails, wonderful people and history. We can not wait to return to see how they have improved and expanded this trail system. They have truly brought the essence of old fashion hiking challenging, stunning beauty and a solid work out.