10:20 p.m. on December 1, 2012 (EST)
I have lived in Visalia for twelve years, and for those twelve years I have looked at Alta Peak in Sequoia NP (visible from my house) thinking that I need to get on top.  For one reason or another, those plans always got pushed back by other hikes.  At the end of the summer I finally got around to it.  But instead of doing the way most people do it (trail to the summit on the southern slopes) I decided to take the scenic route, so I convinced a friend to do a more challenging approach.
We started at Wolverton on the Lakes trail, heading toward Pear Lake.  On the way we got good views at the Watchtower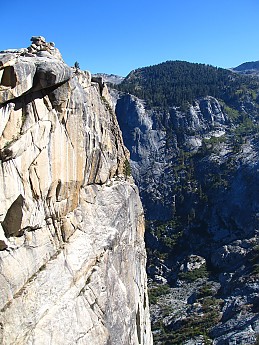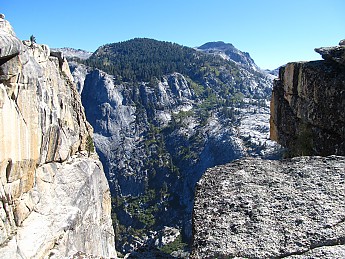 Eventually the trail took us to Pear Lake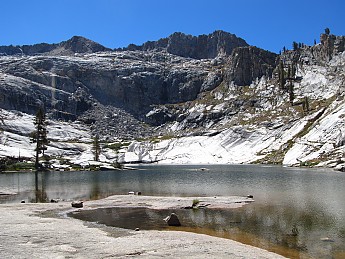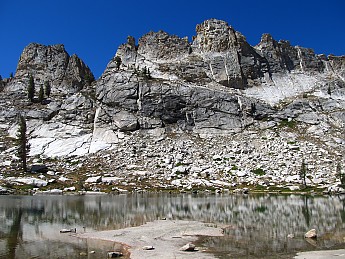 And here is where the fun began.  From Pear Lake we headed cross country up the basin, encountering a lot of fun boulder scrambling on the way.  First, looking back down at Pear Lake from above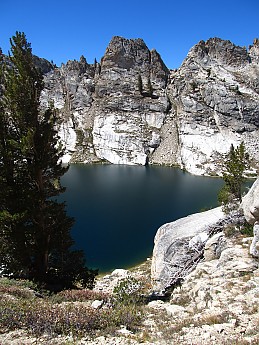 Rocks and more rocks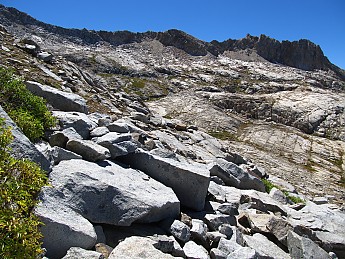 My friend on the rocks.  He loves boulder scrambles, and he got plenty of it that day.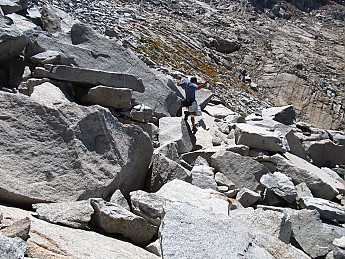 See if you can spot my friend, he is dead center in this picture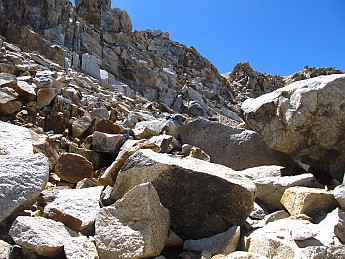 Eventually we could see a couple chutes in the headwall; which one to take?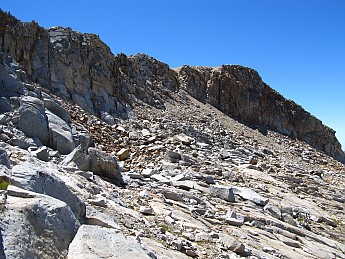 When we got closer we decided on the one on the right.  It was a bit tricky, but we got up it without any incidents.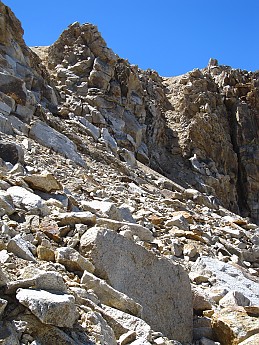 At the top of the chute we could see that the summit was just a short distance to the west