3:26 p.m. on December 11, 2012 (EST)
GaryPalmer

244 reviewer rep
5,245 forum posts
I finally left 29 Palms two days ago on Sunday. It took me 2 days and 2 hours to get to Parker AZ where I am now.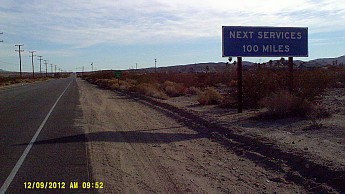 Leaving 29 Palms and its 100 miles to the next services at Parker AZ.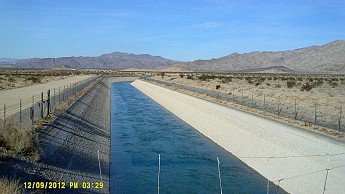 At the end of my first day I make it to the Colorado Aquaduct feeding southern California with water from the Colorado River . I went 50 miles this day.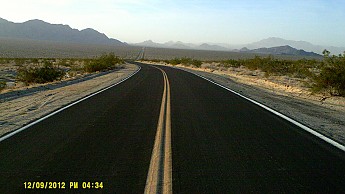 Looking back the way I have come from 29 Palms which is near the edge of the mountains on the left where they meet the mountains on the horizon.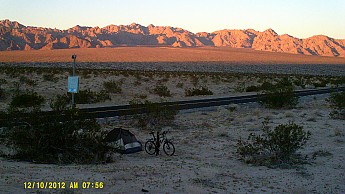 Sunset on the mountains from my first camp.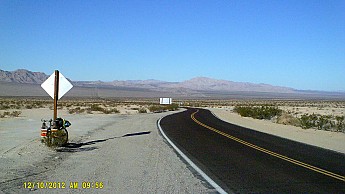 Another long day in the saddle looking back at midday.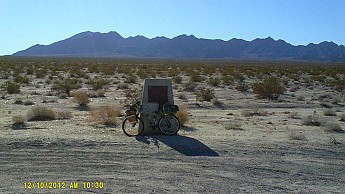 Camp Granite a WWII military training area for servicemen before they went to Europe. It only ran from 1942-44 then was dismantled completely.

A curious sign post along Hwy 62. Has real signs for places like Gallup NM and mostly signs of people who past this way. Last time I saw a sign like this was in the Yukon territory in 1978 on the Alaskan Highway.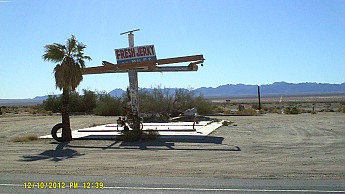 Old burnt down gas station sign. Its 36 miles to Parker! Middle of nowhere near old Rice CA. No town there now.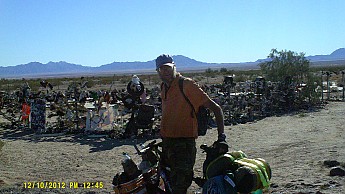 Boot fence 1/4 miles down from the old gas station. Met a guy and his son there. He had been to it years ago, now brought his son to see it. They took my picture for me.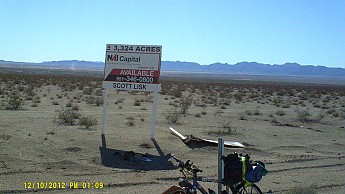 Need 3,324 acres of prime desert landscape? I stopped for the only shade because of the sign. Ate lunch here about noon yesterday the 10th of Dec.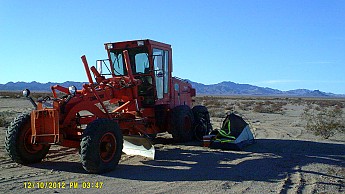 I take camp spot where I can find 'em! I stopped beside this grader because it was very windy and it blocked it.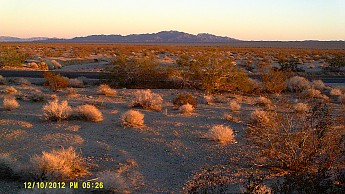 Sunset glow on the desert.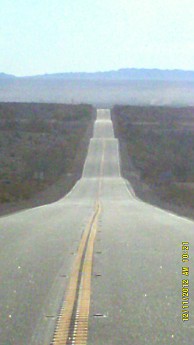 The road this morning was like a roller-coaster, seen here compressed at telephoto ahead of me. Click on image for a better large view.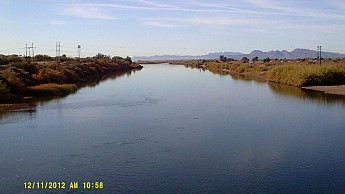 Looking up river...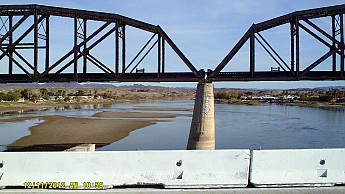 and downriver on the Colorado River between Earp CA and Parker AZ.
I am in Parker now. I will be heading SE from here towards Hope AZ then east to Wickenburg(?)
Will post again in a few day.