8:58 a.m. on December 12, 2012 (EST)
bigup79

16 reviewer rep
33 forum posts
The first big snow of the season hit the area on Monday, which couldn't have worked out better as I had already planned a trip for that day. I was really looking forward to hiking some snowy trails, but just wasn't expecting this much snow! Snowshoe-less, I hit the trail anyway for a 5-hr loop...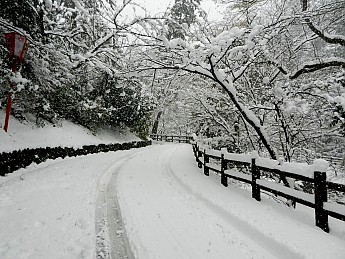 Somebody's been out driving around this morning..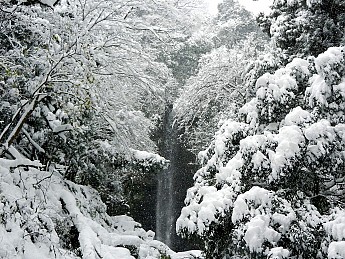 Here's a waterfall near the trailhead, not nearly cold enough to freeze yet (thankfully).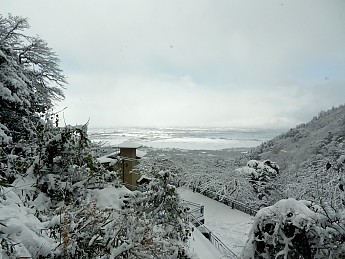 A view back toward lower ground, I think that's a restaurant on the left. I left the gravel walkway and started up the trail from here.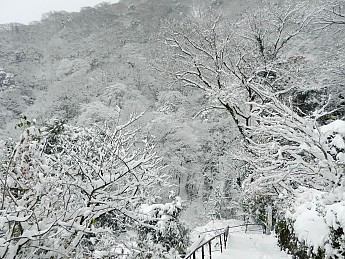 Steep staircase..it was all fresh powder, so no slipping and sliding.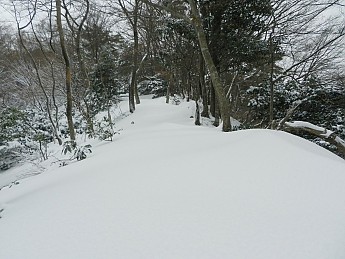 The trail begins. At this point I'm realizing it was a mistake not to bring snowshoes. Mine are on the way from the US, and will show up about a week too late!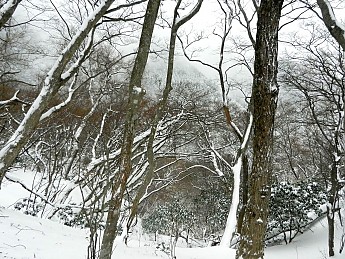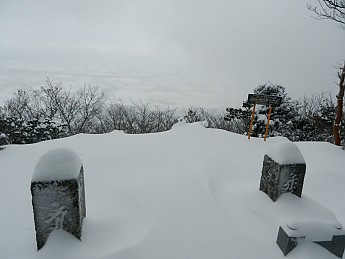 Fast-forward to the summit (only around 2500 ft). There was at least a foot and a half of snow at the top, some of the drifts were waist deep. The clouds had rolled in at this point and the snow and wind really picked up.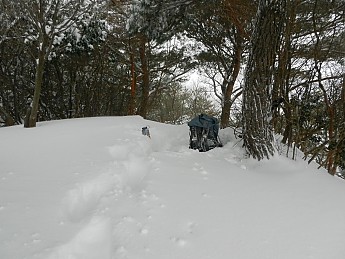 Lunch stop in a tree covered area, trying to avoid the wind.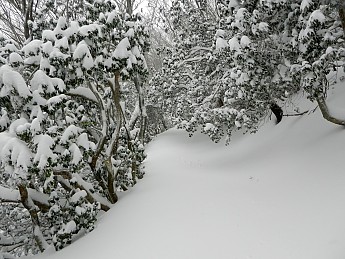 Beautiful but a real nightmare to break trail uphill. Even in snowshoes this would have been tough.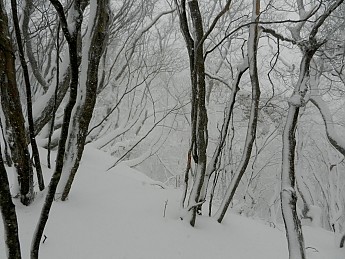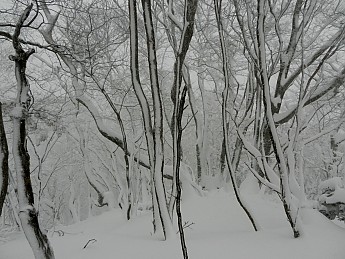 It's really starting to come down now.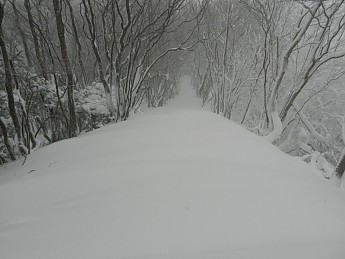 Looks like this would be great skiing.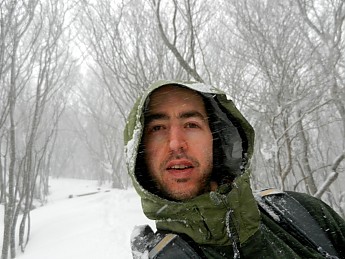 Managed to take this despite the snow coming in sideways.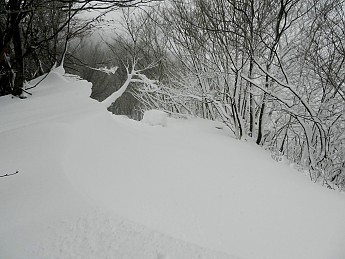 Waist-deep around here, but at least it's downhill now...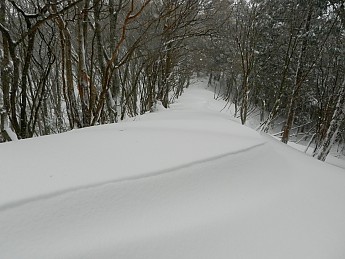 Cool unbroken patterns in the snow drifts, it's nice to be the only one on the trail sometimes!
The trees opened up in this area.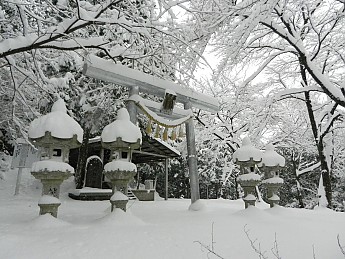 Here's a small shrine I passed near the trailhead, really great feel to the place all covered in snow.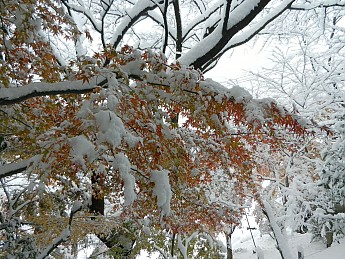 Leftovers of autumn. A nice hike, but since it was my first time on this trail and with these conditions, it made things a bit more challenging than expected. A big note-to-self next time to wait until the snowshoes arrive before attempting a hike during a snowstorm!