6:17 a.m. on January 4, 2013 (EST)
bigup79

16 reviewer rep
33 forum posts
My snowshoes have arrived, so I decided to try 'em out on a steep hike up Mt. Ibuki. It's considered one of the "must-climb" mountains in Japan, and if not for the abandoned ski area midway up and parking lot near the summit (closed for winter, thankfully), I would agree. Good snow cover, fairly mild temps, and 3700ft of vertical ascent.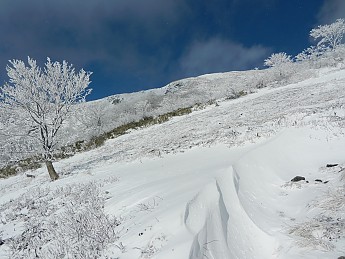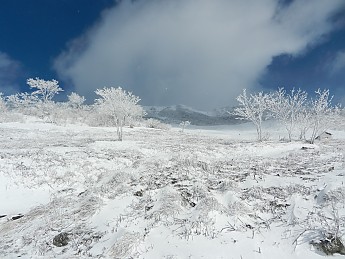 Looking up toward the summit, steep going from here up.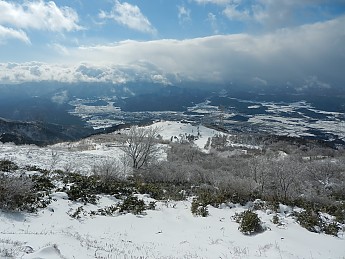 The triangular bit in the middle is what's left of a ski area--it's like a ghost town now with old lodges and rusting ski lifts.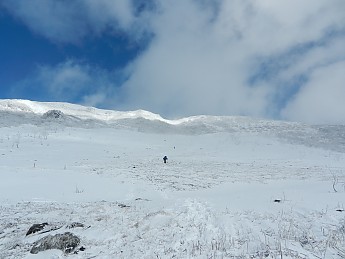 The summit illuminated and another hiker up ahead. Lung-busting climb begins.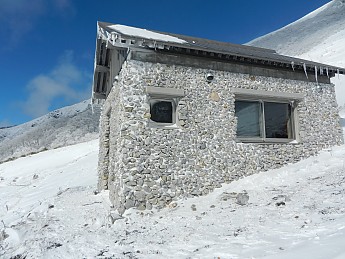 Shelter along the way, perfect place to get out of the wind for lunch.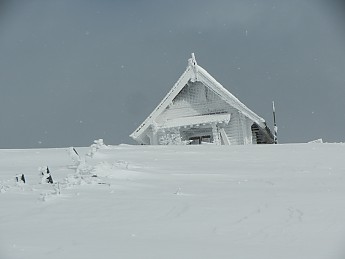 A shrine building on the summit, covered in frost. It's unlocked all year round and has standing room for about 6 people inside. I think everyone who climbed that day was inside when I got there, it was packed!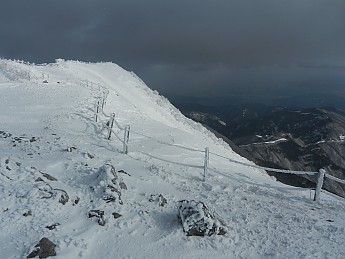 Some clouds rolling in and the wind picking up.

Buildings on the summit, mostly used by vendors during the summer to make a buck (yen?) off the bus loads of tourists. Kind of nice to see them buried in snow.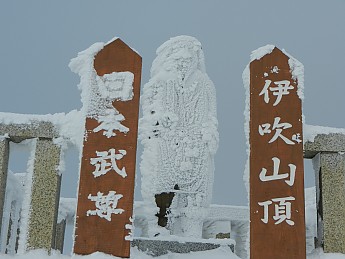 Statue of a hero from old Japanese mythology who apparently tried to rid the mountain of demons. I'd say he's just freezing his butt off up here nowadays.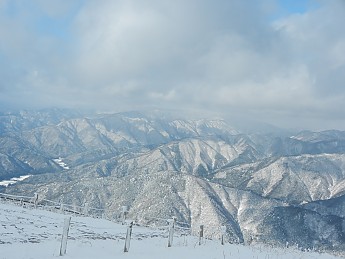 View of the mountains to the north. On really clear days you can see the 10,000 footers way off in the distance.