10:05 a.m. on March 17, 2013 (EDT)
bigup79

16 reviewer rep
33 forum posts
Recently back from an overnight trip to the Yatsugatake Mts. in Nagano, Japan. It's starting to warm up quite a bit, so the only way to find good snowshoeing is to go higher up! This was my highest altitude trip since arriving in Japan six months ago--spent the night in a hut at 8000ft and topped out at about 8300ft.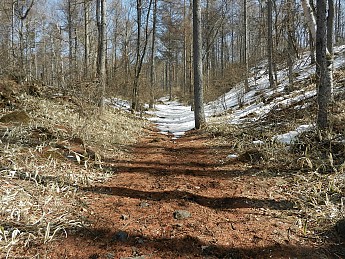 Warm and sunny at the trailhead, only patchy snow for the first hour or so.

Once I hit the shade of the evergreens, the snow started to get deeper. Finally time to put on the snowshoes!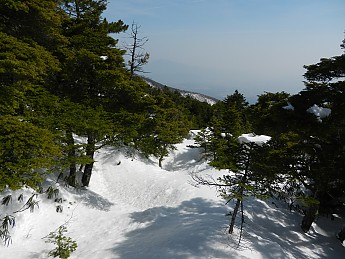 Getting up fairly high now; the trees are shorter and the low branches will leave you with a mouthful of spruce needles if you're not careful! Hard not to be distracted by the views..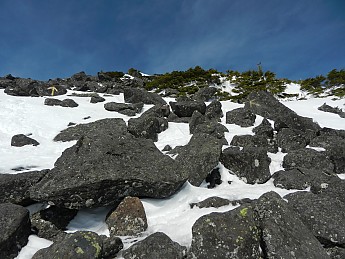 Above treeline. Off with the snowshoes and time for boulder hopping.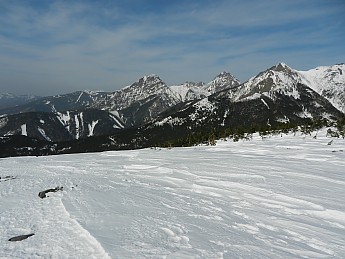 Made it to the summit plateau..great to have such clear views of the other summits. Most of these require more technical climbing, so I'm sticking with my snowshoe loop.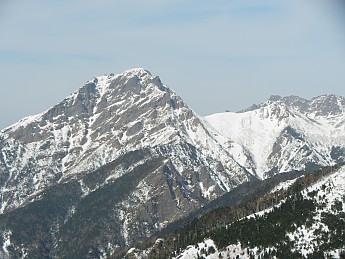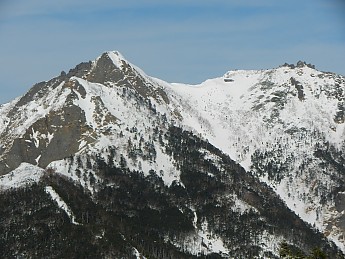 Close-ups of the surrounding peaks.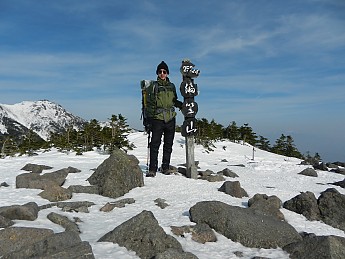 Balanced the camera on a rock and got a shot at the summit post.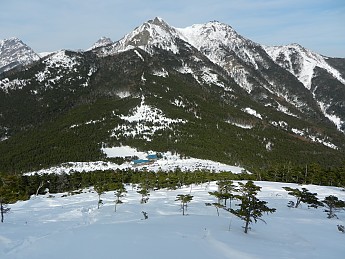 Looking down at the blue-roofed hut, my goal for the day.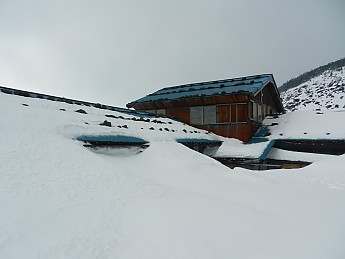 This is the main hut, buried in snow and closed for winter. It's staffed in the summer and you can stay the night (+2 meals) for about $60-70. Or the other option: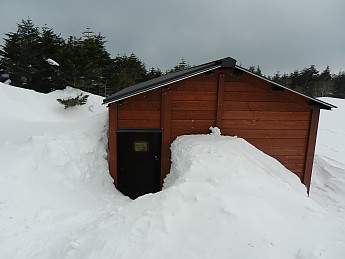 The free winter hut, my home for the night. Thought I might get the hut to myself, but a climber showed up just before dark with a massive pack and a lot of clanky things... Oh well, the more the merrier.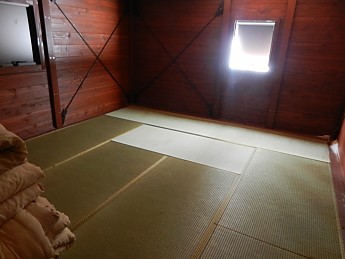 Inside of the hut the next moring. They even had free bedding (well there was a donation jar nearby so I left a few bucks).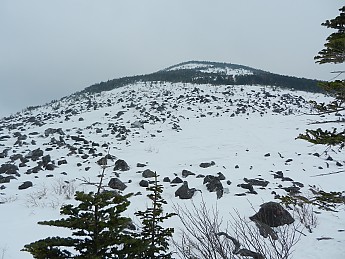 Cloudy start to the second day.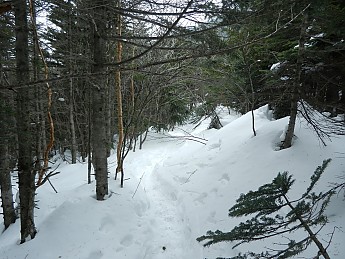 Great trail through this area, snow was already packed so the walking was easy.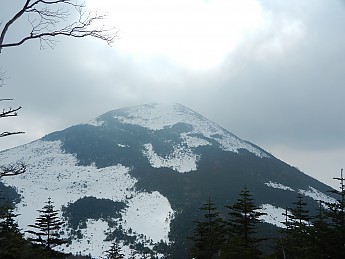 Looking back at the mountain I hiked up on the first day.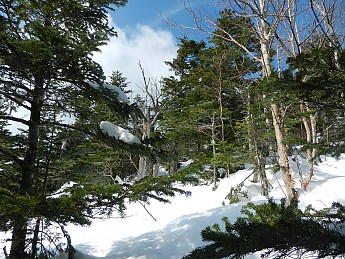 Sun finally started to break through the clouds mid-morning.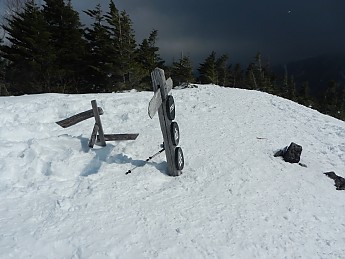 Clouding over again when I reach my goal for day 2. Still, I was able to get some good shots off in the distance.
I lingered quite a while snapping photos and thinking about plans for spring/summer hikes...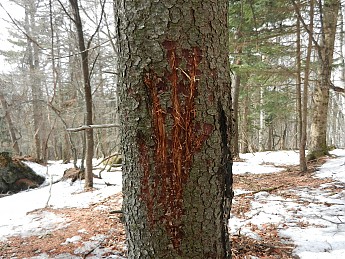 Stopped for a break just before I made it back to the trailhead and noticed these claw marks on a spruce tree. The bears are awake it seems...