5:09 p.m. on May 16, 2013 (EDT)
in2snow

107 reviewer rep
48 forum posts
Well myself and two of my friends decided to spend a week in the Olympic NP backcountry in 2010. Shad and I flew from Chicago to Portland where my other friend Al lives, then drove to NW Washington from there.
We checked into headquarters only to find out that they had screwed up our date, backcountry permits and route of the basin, but helped us restructure it to get us on the trail. We headed to the Sol Duc trail head to head in.
Our first night was a short hike past Sol Duc falls and into Sol Duc falls camp. Really pristine camp on the river just upstream from the falls.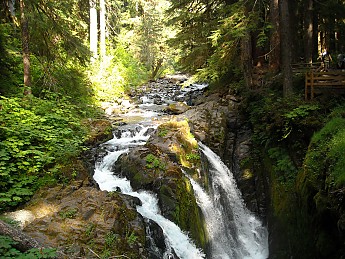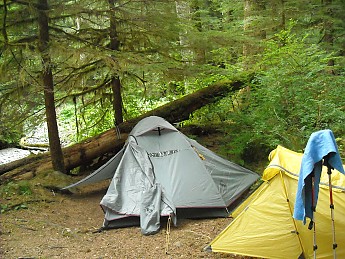 Day 2 we climbed all day to get up to the Lunch lake area to camp. We climbed past the Deer lake camp on the way which was a beautiful lake about half way through the day, and was a great place to have lunch.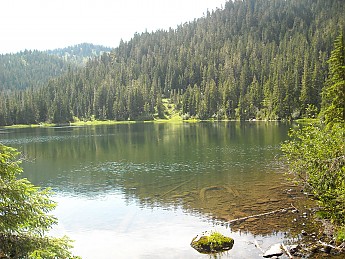 We finally made it to the basin and Lunch lake only to realize we had a mile climb down into the basin.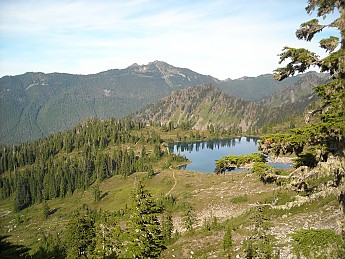 Our site was nestled where you see the trail in the center touching the lake. We were just to the left on the ridge overlooking another lake to the left of screen. Saw numerous black bears and elk while we relaxed and ate dinner. The wild blue berrys were everywhere in the the park so we always had a snack when needed.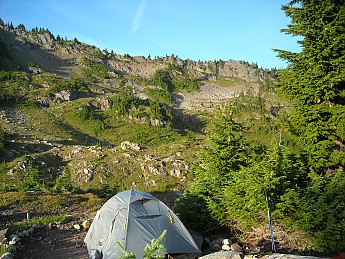 Day 3 we walked the High Divide with epic views of Mt. Olympus and the surrounding Olympics chain. On our way to Heart Lake.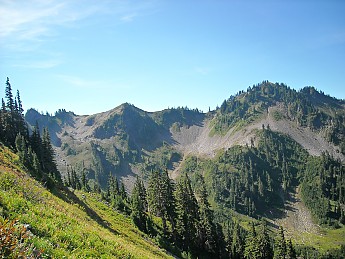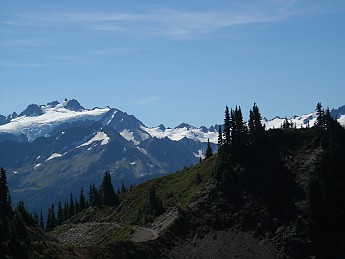 We finally made it to Heart Lake. Great camp and nice place for a little dip to clean the trail stink off of us. You can see why it's called Heart Lake.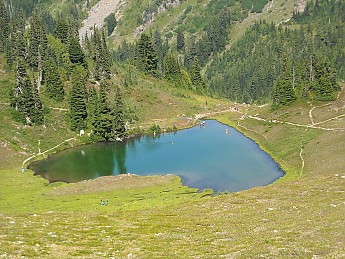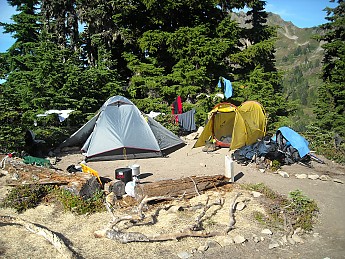 Day 4 we hiked to Appleton Jct for our last camp of the trip. Very secluded and small but in a wonderful location next to the river and way back off the trail.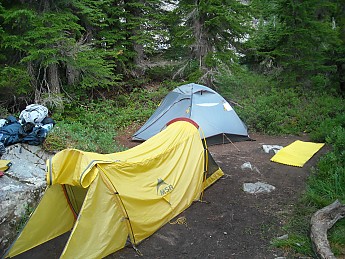 Day 5 we hiked back to the trail head and out. On our way out there is a great little resort with hot springs that allows you to just pay to soak. Great way to help the tired muscles and got a hot shower afterwards. Both my Big Agnes Sunnyside 2, and MSR solo tent as well as all the gear performed flawlessly. It was drive the coast through the rain forest and back to Portland.