12:15 a.m. on July 11, 2013 (EDT)
bigup79

16 reviewer rep
33 forum posts
I finally got a chance to do an overnighter a couple weeks back--my first one of the summer season. With the wet weather and humidity in June, the trees were showing their full greenery and all the streams were flowing. Below are some of the shots of the river gorge I hiked along.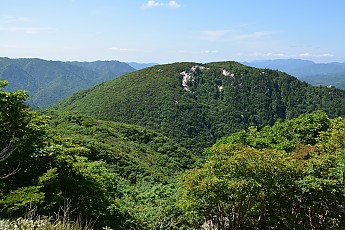 Here's a shot from the ridge line, before I headed down into the river valley. It's all water pictures from here guys..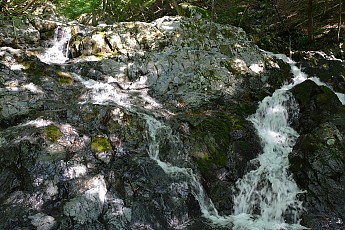 A little bit of sunshine made it through the thick overhead, lighting up this little waterfall.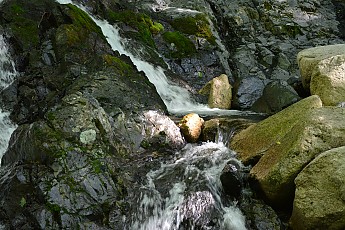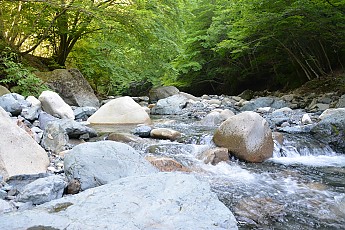 Down at the river and my campsite for the night. I posted a similar shot from a hike I did here back in the fall.
It's the second day, and here's the trail I followed as I headed upstream.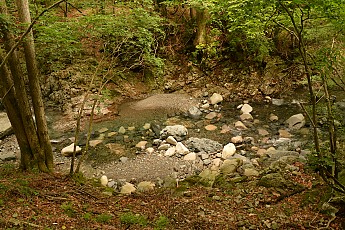 Looking down at the river as the stream narrows.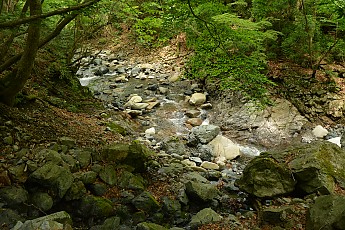 The terrain gets rougher and the trail drops to the river. From this point on it's kind of find your own way type hiking.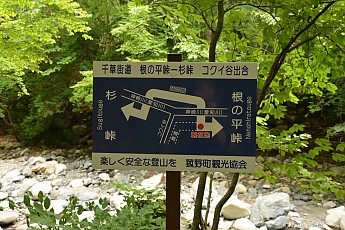 Hurray(?), a brand new trail sign! These weren't here when I hiked the trail back in November, apparently they've had problems with people getting lost in the area...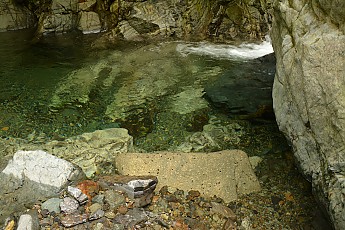 Beautiful crystal-clear water.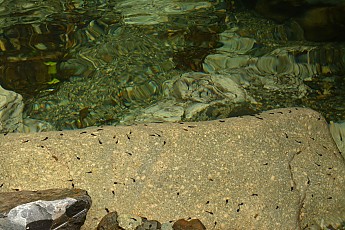 The tadpoles seem to be enjoying it...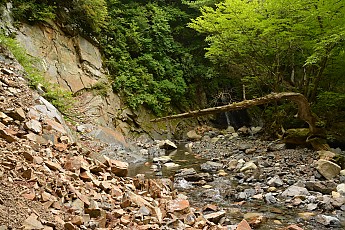 The trail is really rough here in this nice little clearing. Looks like there was a rock slide on the left of the photo, which partially covered the trail. There's a small waterfall in the distance, and the trail seems to head for that.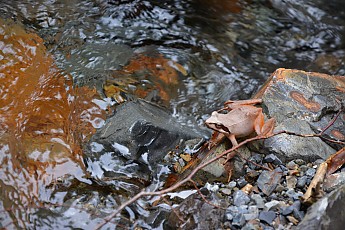 Got this good shot of a frog about to take the plunge. I almost stepped on this guy since he really blended in with the rocks. Adaptation!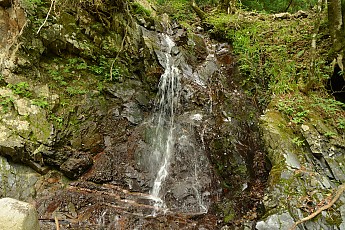 Little falls around every bend it seems.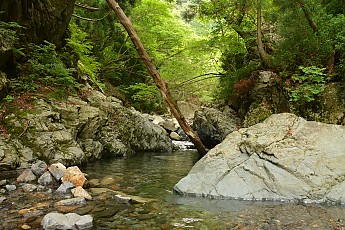 Looking upstream as I cross the river, lots of rock-hopping today.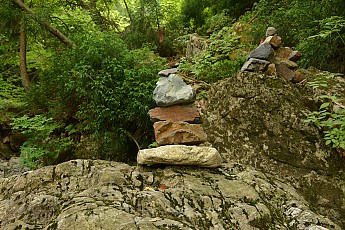 Little rock cairns point the way uphill.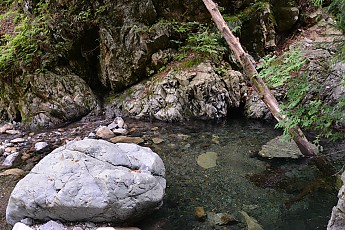 Looking down at a deep pool in the river.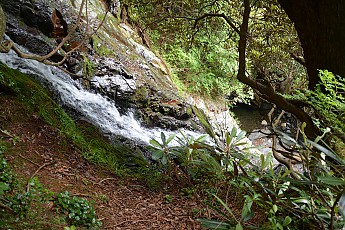 After a steep climb, I reached the top of a waterfall, the highest on the trail. I'm guessing it's at least a 30 drop to the river. Very jungle-like in this area.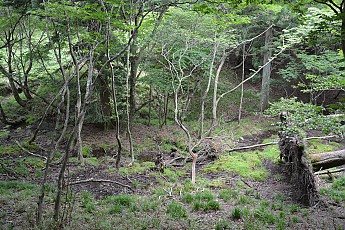 Finally reached higher and drier ground.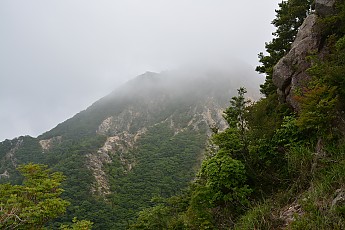 My goal for the day off in the distance; it's really clouding up now.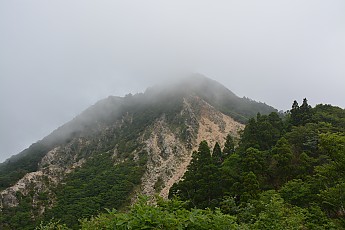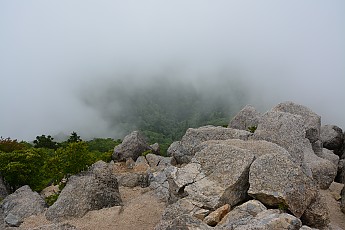 Near the top, drenched in sweat, but not much of a view...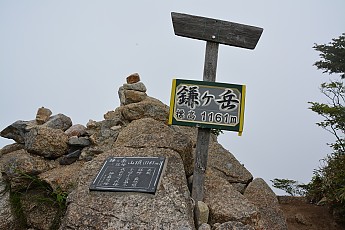 And here's the summit post.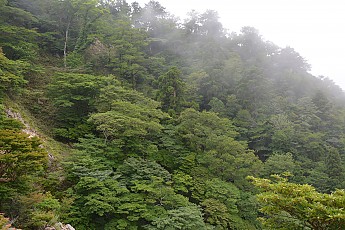 I followed this tree-covered, hazy ridge down to the bus stop, about a 2 hour knee-buster. Stopped for lunch and a water resupply at a stream about halfway down. A very scenic hike overall, if you don't mind slightly wet boots!