11:29 a.m. on July 15, 2013 (EDT)
Peter1955

1,379 reviewer rep
1,339 forum posts
The Jacques Lake trail is a 26 km round trip. A bit long for a dayhike, but not too bad. Elevation gain is just a couple of hundred metres, and while it's a pretty wet trail, it's one that beginners can handle if they're in decent shape. 
The trail starts at the south end of Medicine Lake, and the first part is an easy walk up an old fire road. It follows the stream the runs into Medicine Lake, then heads up to Beaver Lake.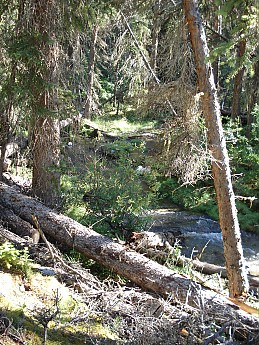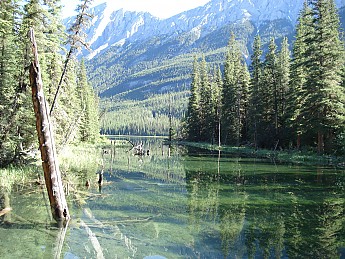 The trail soon reaches the first, then second Summit Lakes. At the first Summit Lake, the trail changes to a single track, with lots of deadfalls. It also crosses a number of avalanche tracks where large trees have been swept away; the degree of the devastation is quite dramatic.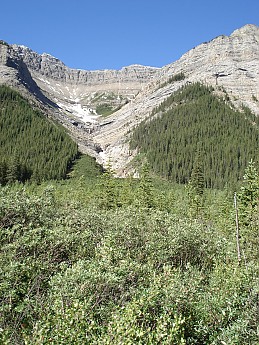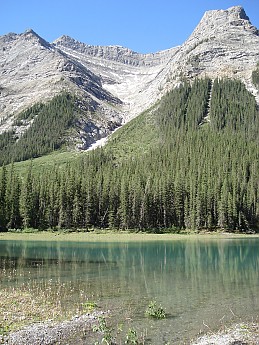 From the highest of the Summit Lakes, we crossed a divide and started following the drainage down to the Rocky River. There's been lots of rain, and the trail was quite soggy in a lot of spots.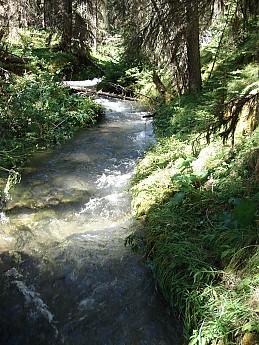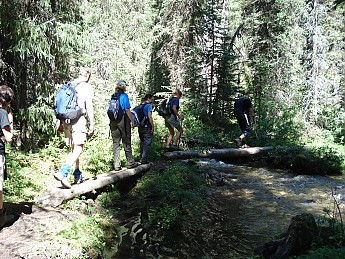 Once across the divide, we started seeing pools and marshes feeding the Rocky River drainage.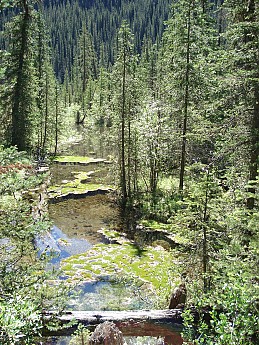 When we reached Jacques Lake, the views opened up again...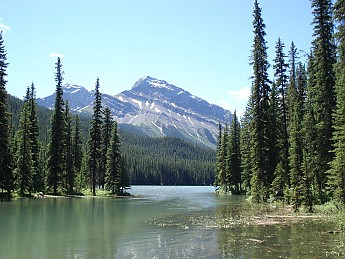 ...and we stopped at the campground for lunch. We were greeted by a bull moose just across the water...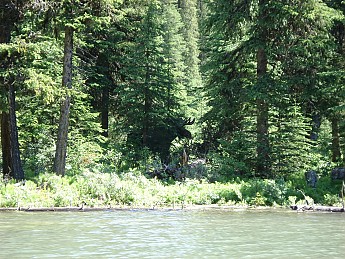 ...but he left fairly quickly. We explored the Rocky River Warden's Station a bit,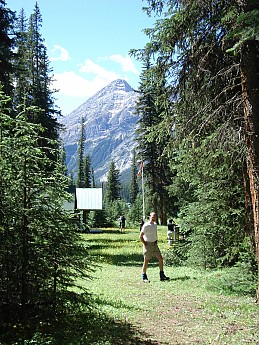 had lunch and a rest,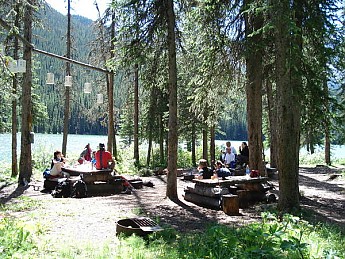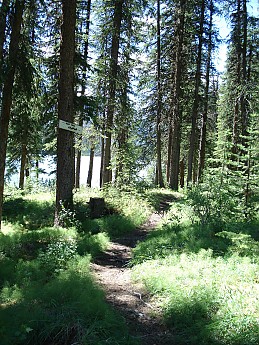 then we headed back again.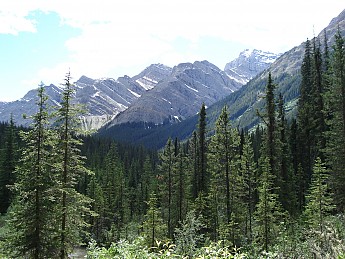 A long day, but pretty nice.