1:02 p.m. on July 15, 2013 (EDT)
Peter1955

1,379 reviewer rep
1,339 forum posts
Getting to the trailhead for the Celestine Lake/Devona Lookout hike is a complicated business. It involves a drive up a pipeline/fire road that's so narrow that it's been posted as one way - at specified times you can drive in, then you have to drive back out only when the traffic flow is reversed. It also includes such little extras as a cliff traverse with a blind turn at the top and no guardrails, and a stream crossing or two. The Yaris managed quite well, but I might opt to ride in a truck next time.
To make the first window for driving in, we got an early start, and were rewarded by a lovely sunrise.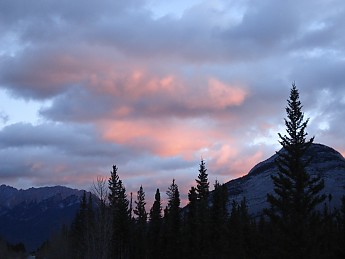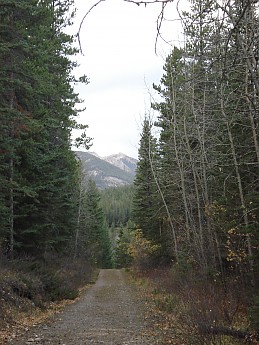 The trail starts with a downhill slope to the Snake Indian River. It is still used as a fire road at the beginning so there is a solid bridge across the river, and an easy grade.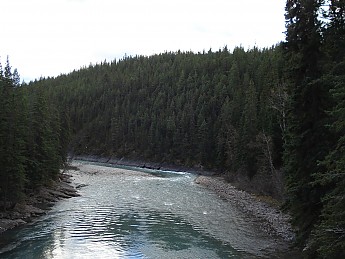 For the first few kilometres, the trail is easy going, wide and smooth and with only a couple of hundred metres elevation gain. The same trailhead serves the North Boundary trail, a route that as the name suggests provides access to the entire north end of the park right across the Rockies.
The turnoff for our hike was  just a few kilometres in along the NB trail, and we had a pleasant walk. It was an interesting group - one Chinese lady, one Polish girl, an elderly Belgium gentleman, an Iraqi, a Spaniard and an Iranian, and only a couple of Canadians. It made for some interesting conversations en route.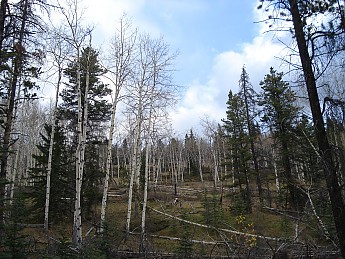 Varying terrain as the trail climbed up from the river - from montane parkland to aspen and birch, giving way to spruce and lodgepole pine, with patches of muskeg, as we made our way to Celestine Lake.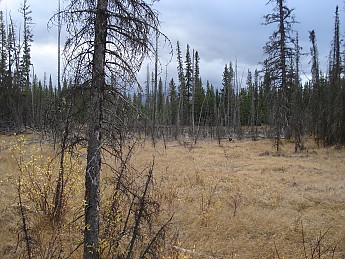 The lake was lovely. There is a backcountry campsite located there, but we only paused briefly for photos.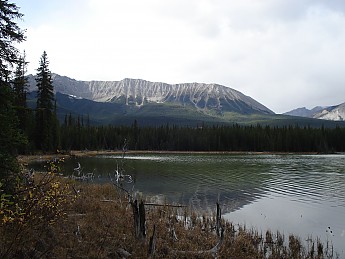 From Celestine Lake, the trail became a bit more interesting. We started to add some elevation, and the semi-abandoned single-track began to be plagued with deadfalls.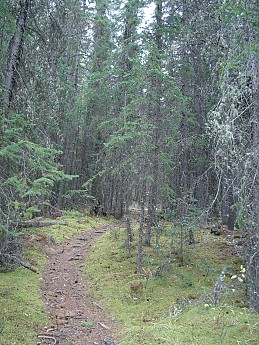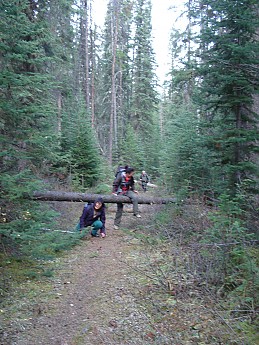 As we gradually ascended Devona Ridge, though, the forest gradually opened up, giving way to more open sub-alpine terrain and great views of the Athabasca and Snake Indian valleys.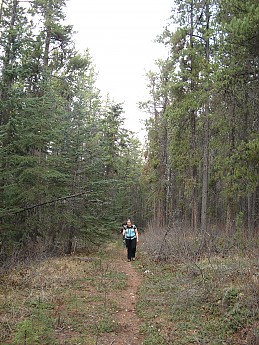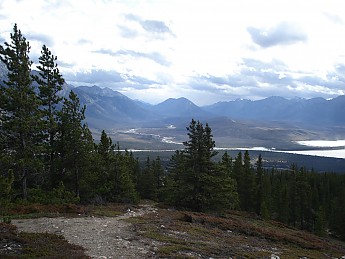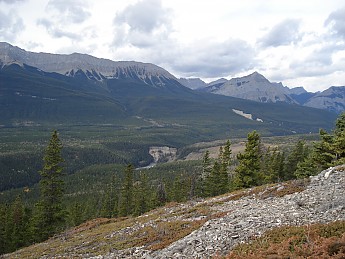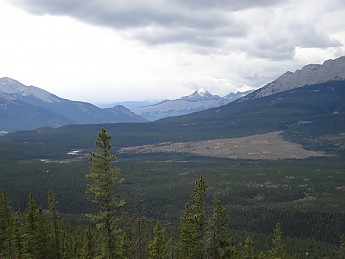 We stopped for lunch on top, then headed back. The catch with the one-way road was that there were only a few windows when we could return. Miss the 3:30-4:30 one, and we'd have to wait for the next.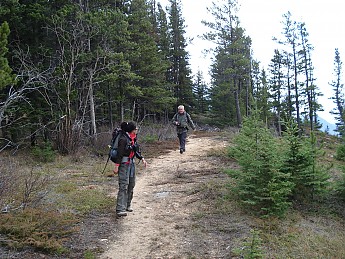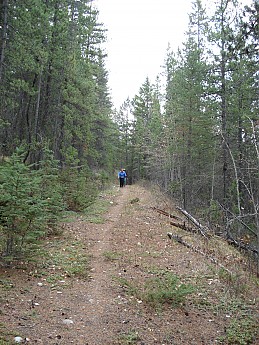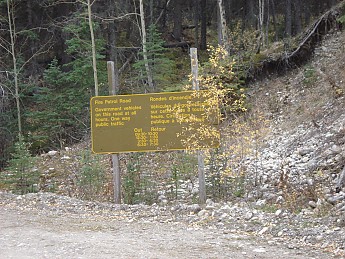 We still wound up waiting for a while, but managed to get headed out in the 3:30-4:30 slot to make it back back to a soak in the hot tub at the Jasper pool and dinner in town.
Naturally, we narrowly avoided colliding with a couple of vehicles full of self-entitled tourons, who seemed to be believe the signage and posted times didn't apply to them. Nothing much you can do, I guess - the vehicles had rental plates, so reporting them to the wardens wouldn't have done much good - but it was tempting to block the road just to make them back up to a place where we could safely pass.