9:40 a.m. on July 22, 2013 (EDT)
Peter1955

1,387 reviewer rep
1,339 forum posts
Whistlers Mountain is a nice little peak just outside the town of Jasper, with great views of Yellowhead Pass running east-west and of the Athabasca Valley running south to the Columbia Icefields.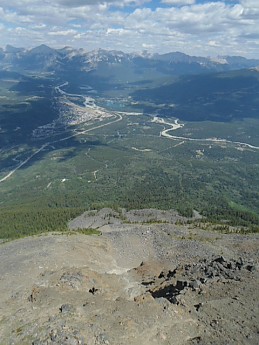 The trail starts at the hostel (once the original ski lodge) and traverses through the forests for some distance before climbing up a scree-covered ridge to the alpine. An extra 200 metres elevation from there gets you to the top, where you can get wonderful 360° views. Elevation gain is about 1300 metres (4265 feet).
For the lazy, the tourists or the handicapped, there is an aerial tramway up the north slope that gets you within 200 meters elevation of the top. Many people who ride up just look at the views from the tram then go back down again, but some hike the extra distance.  Most dropped out within the first 50 metres. The grind up the trail took a few hours, but we were actually passed by two people who were running it!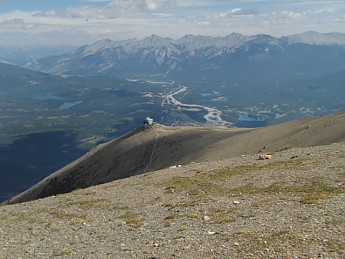 The views on the way up were spectacular, with the surrounding ridges and mountain tops, rock formations, alpine flowers, and even the occasional marmot.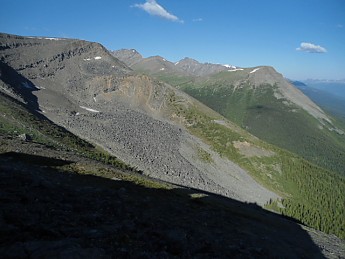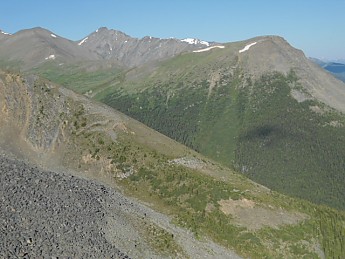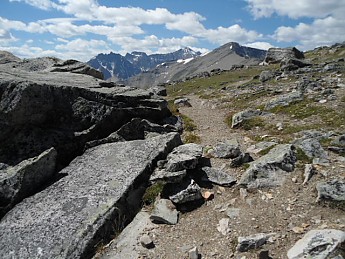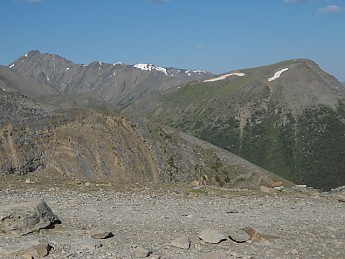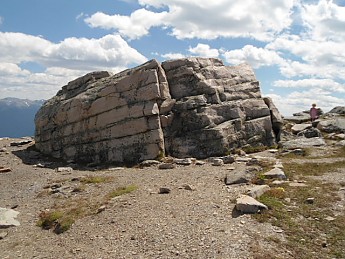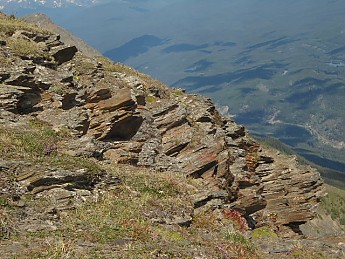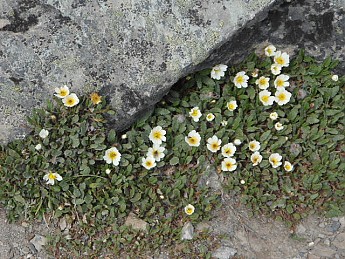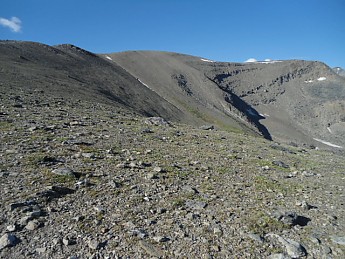 Even better views at the summit, where we were pretty much alone. I wasted a bit of time knocking over a few of the larger inukshuks (cairns) erected by the tourists, but it's a losing battle at a place like that. 
Looking south towards the Icefields...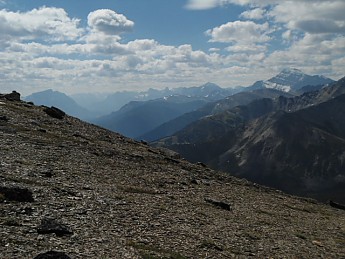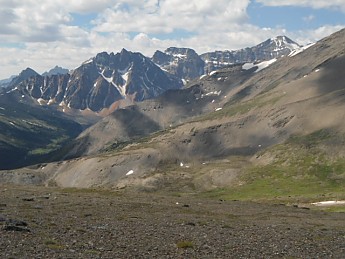 West, with Mt. Robson in the distance...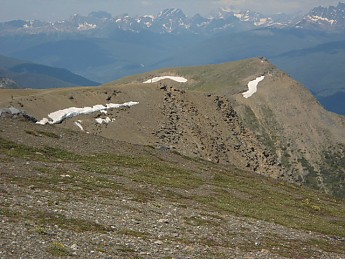 Indian Ridge, if you want to go on a bit farther...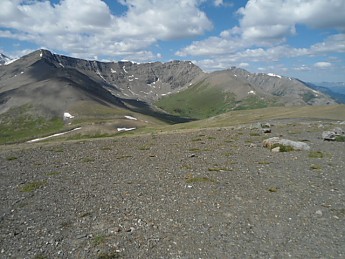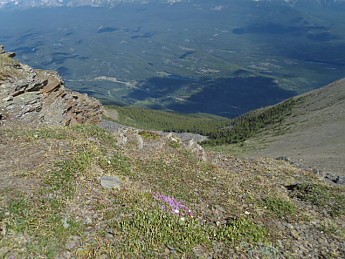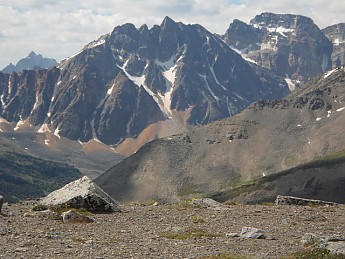 although my Interpretive Guides toque worked better when there was a chilly wind at the summit.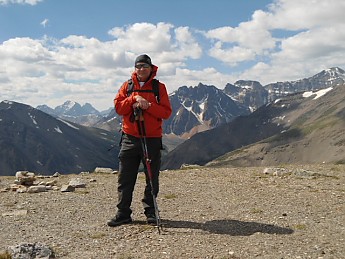 ...and when my companion borrowed my TS hat.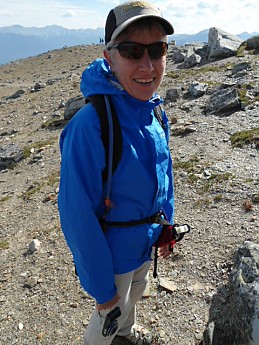 View up the Athabasca Valley towards the Icefields.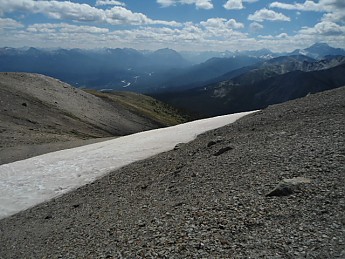 ...and out Yellowhead Pass.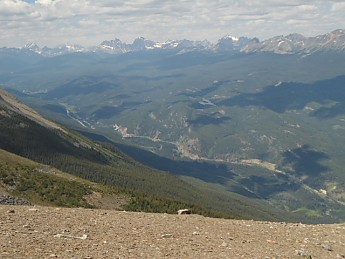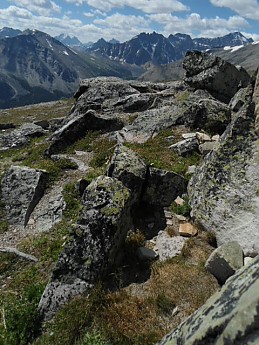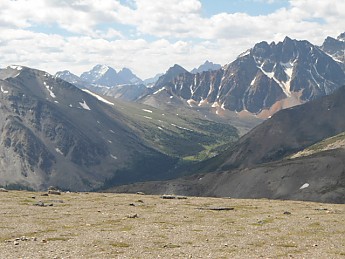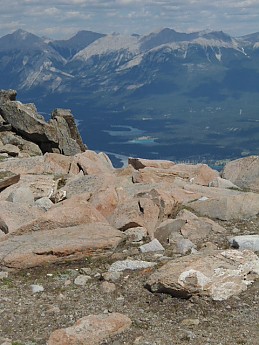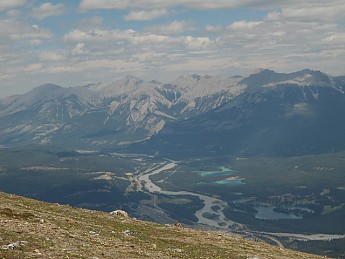 Back down after a gorgeous day...