6:49 p.m. on August 8, 2013 (EDT)
Danny Wang

490 reviewer rep
189 forum posts
I was able to go up to Oregon these past few days and visit a friend of mine who was spending the summer in Eugene.  A couple of friends of mine decided that this was a great excuse to get out there, so we packed up the car on Saturday and left for Eugene at 3 A.M.  After spending a night in Eugene, we headed out to Three Sisters near Bend.
We decided to do the South Sister Summit via the Green Lakes Trailhead, while basecamping at Moraine Lake for two nights.  We chose the Green Lakes Trailhead for the scenery and waterfalls.
The Green Lakes Trail follows Fall Creek, which included many impressive waterfalls: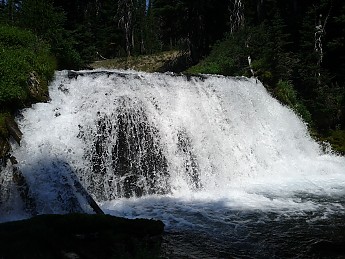 We made our way towards Moraine Lake at the trail junction and were surprised at how quickly we were able to arrive at our destination.  Even with a late start, we had plenty of sunlight left: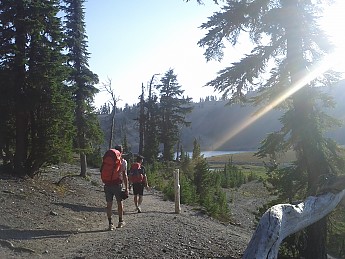 Moraine Lake is beautiful.  We enjoyed the rest of the day in the late afternoon sun: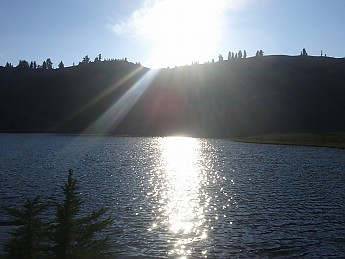 The next day, we embarked on our summit of South Sister from our base camp: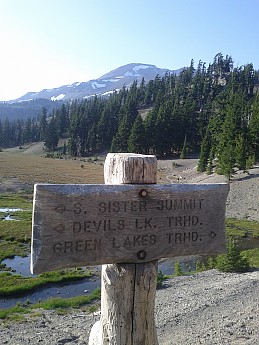 The trail up South Sister looked quite intimidating from Moraine Lake: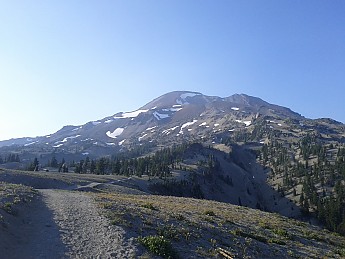 The climb up was pretty tough.  The scree sure didn't help too much.  But the effort was definitely worth it.  About halfway up South Sister, we were greeted with a close up view of Lewis Glacier: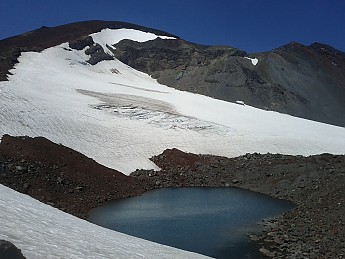 After a final push up, we reached the false summit and made our way around the ice towards the peak: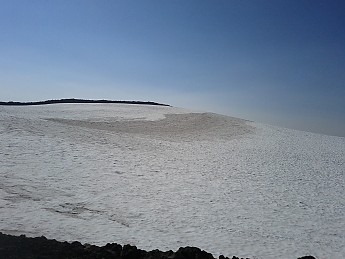 Upon reaching the summit, we soaked in the views and enjoyed some lunch up on South Sister: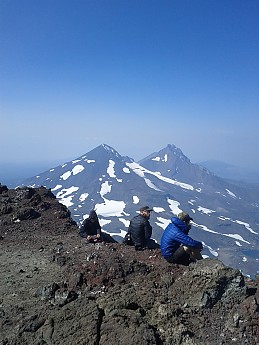 I definitely appreciated my experience hiking in Three Sisters.  This was the third 10000+ ft summit (Mt. Langley and Mt. San Jacinto) I have reached since tearing my ACL (playing soccer) back in November 2012 and my subsequent knee surgery in March of this year.  This part of Oregon was absolutely beautiful.  It was a long drive from Los Angeles and a tough hike up to the summit...  But in the end, it was completely worth it.