8:29 a.m. on August 11, 2013 (EDT)
Peter1955

1,379 reviewer rep
1,339 forum posts
In Jasper National Park for a week with a couple of clients. Instead of staying in the park, though, we opted to bunk at the Shunda Creek Hostel at Nordegg. It's 90 km from the park gate on Hwy 11, but quite scenic and a lot cheaper.
One lady was a solid and experienced hiker, but her friend wasn't quite as strong. For the first hike, I suggested we start with Parker's Ridge, a short hike near the boundary with Banff NP. We got a late start, and with scenic stops along the way, we didn't reach the TH until noon. 
Great scenery on the way in, of course. Highway 11 is the David Thompson Highway, and it has spectacular scenery of its own, even before you reach the park gates.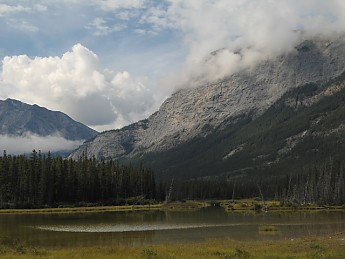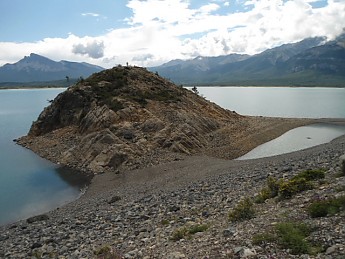 This shot is of the Weeping Wall, just south of our destination. In winter it turns into a sheet of ice - great for ice climbing.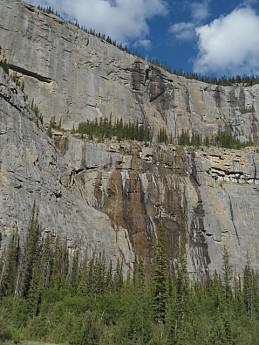 Parker's Ridge is prone to releasing avalanches onto the highway so they shoot them down, and there are signs at the trailhead warning of the possibility of unexploded shells on the slopes. The trail begins with a short walk, then immediately turns into a steady slog up a series of switchbacks.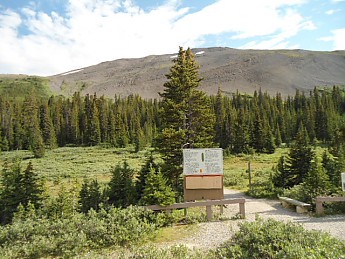 Mt. Athabasca and Hilda Glacier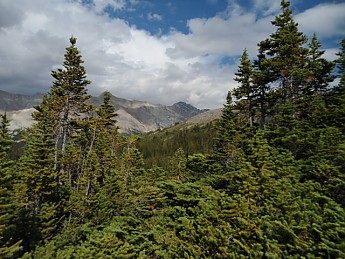 We got past the treeline quickly, and the views of the surrounding mountains opened up.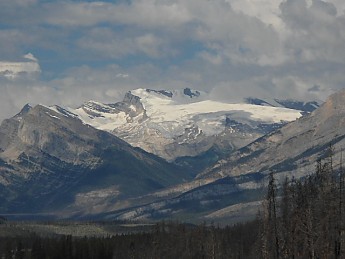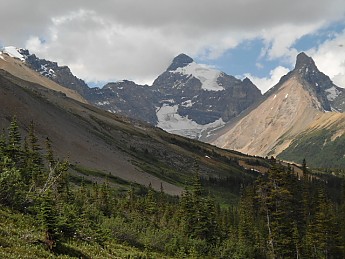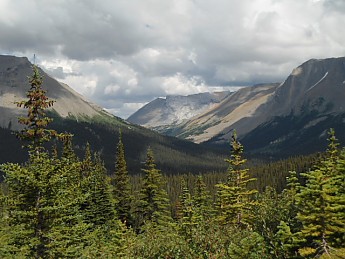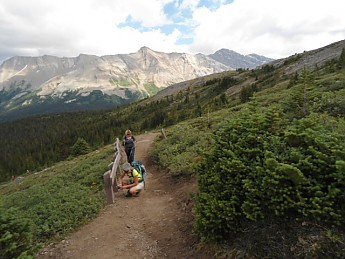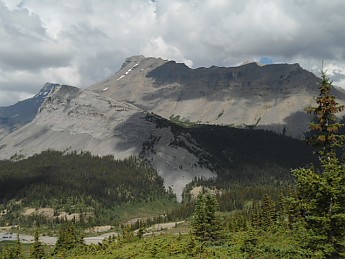 The switchbacked section is only about 250 metres high, then we reached the plateau on top of the ridge. A walk across the top opened up ever-increasing vistas, eventually offering incredible views of the Saskatchewan Glacier, far below us...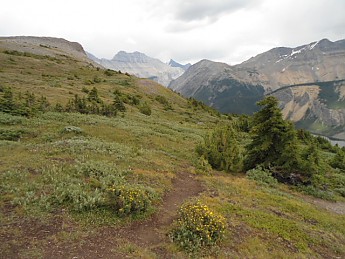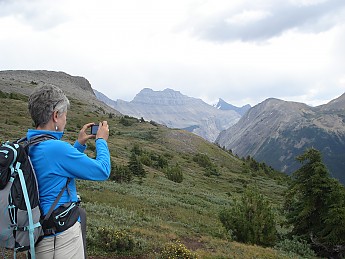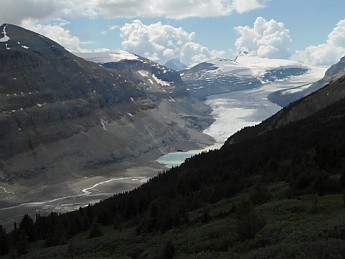 ...and Mt Athabasca to the north.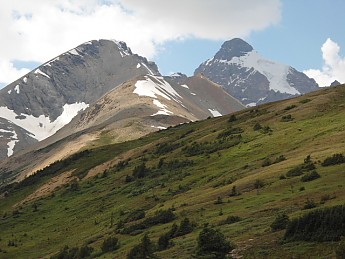 A pause for a few photos...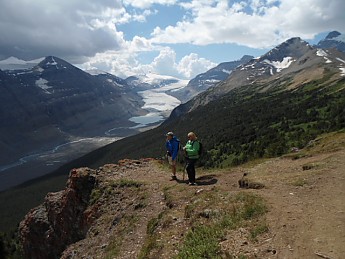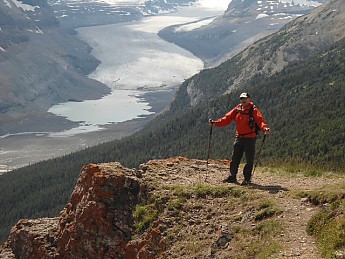 and a snack, then across the plateau looking for more scenery.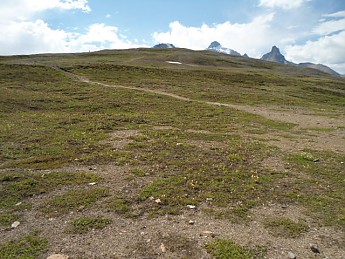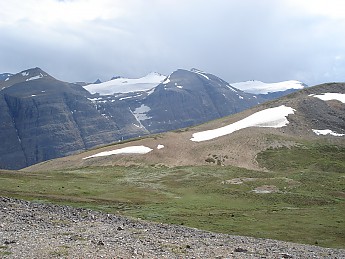 Neat windbreaks at the top of the ridge...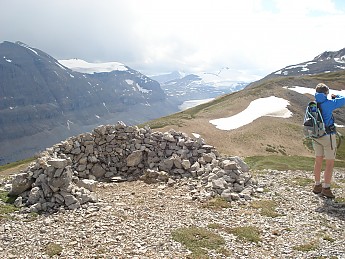 Nice views...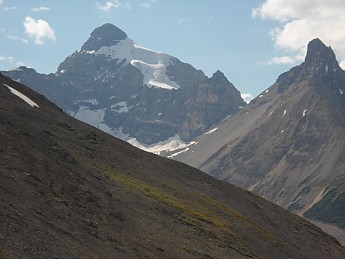 ..then back down.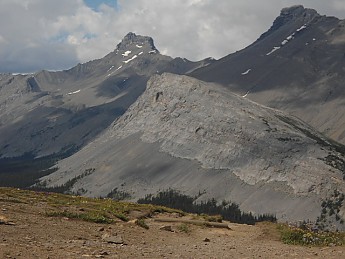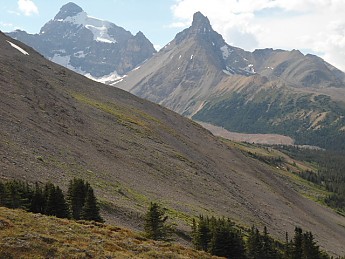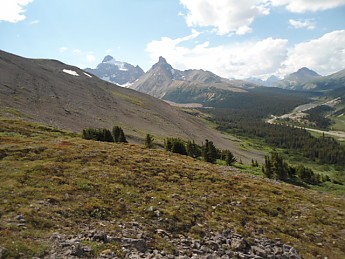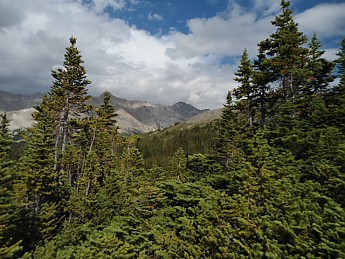 A good trail for quick access to the alpine, and for good views of glaciers and mountain tops. Another nice day in the mountains.